Recently wired.
With the help of Gijs Meboer.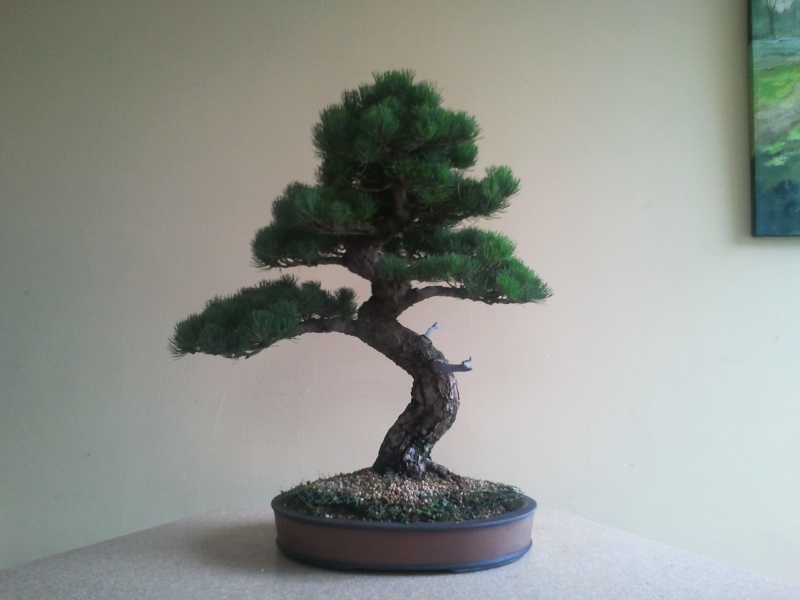 jeffrey

Member





fantastic lower trunk and lower branches - maybe a little too dense in the top half of the tree though - without spaces it makes the tree appear much smaller and younger than it could. - but thats just what jumped out at me on first impression ! - without doubt its got masses of appeal and potential, very nice tree

marcus watts

Member





Nice compitision. It loooks healthy.
nice tree..
an easily possible evolution
[img]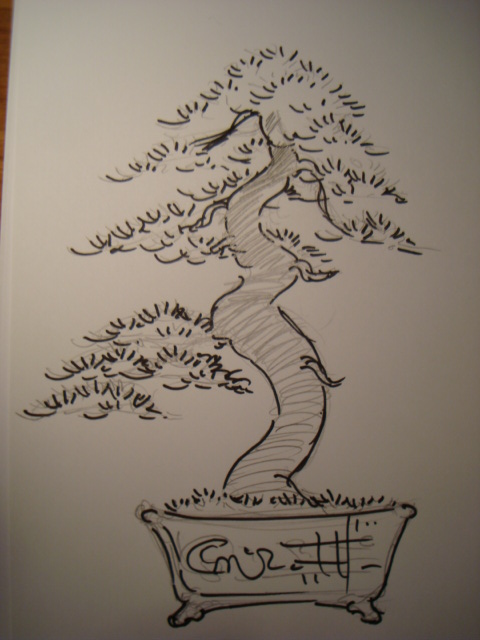 [/img]

cram

Member





Hello Jeffry and Cram,
Nice tree Jeffry, i would try to change the appearance of the lower right branch a bit.
Cram your drawing shows a less jumpy and better proportioned tree, so quite tempting
only you do not draw the trunk correctly.
I do not think you can change that by turning or tilting the tree a little in the pot?
Sunip,

Thanks for your comments.
Very interesting drawing Cram thanks.
Greetings, Jeffrey

jeffrey

Member





you re welcome
but actually sunip is right...it was not my best drawing

cram

Member





Amazing tree....well done

LELE

Member





Hello Jeffry,
We saw your pine last week in the Dutch Bonsai Federation exhibit.
Nice to see it in nature, take care of it.
Sunip
I like the trunk movement and the foliage arrangement with sufficient empty space..looks very natural...

Robert Steven

Member





---
Permissions in this forum:
You
cannot
reply to topics in this forum