Hello to all bonsai friend.
This tree colected about 20 months ago, a few days ago became the first basic styling.
In the future i hope the tree give me some new shots at the back of the main trunk so the image of the tree take a more depth.
Best regards Lazaros.
just collected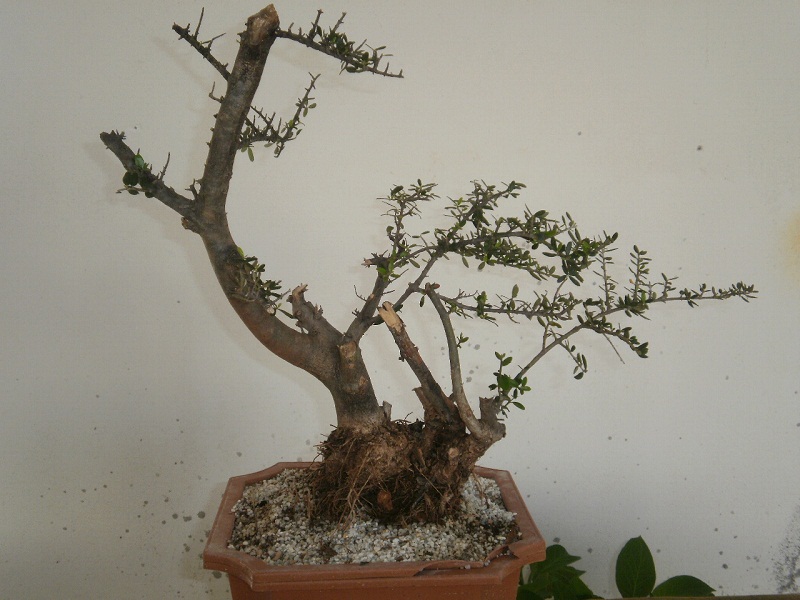 before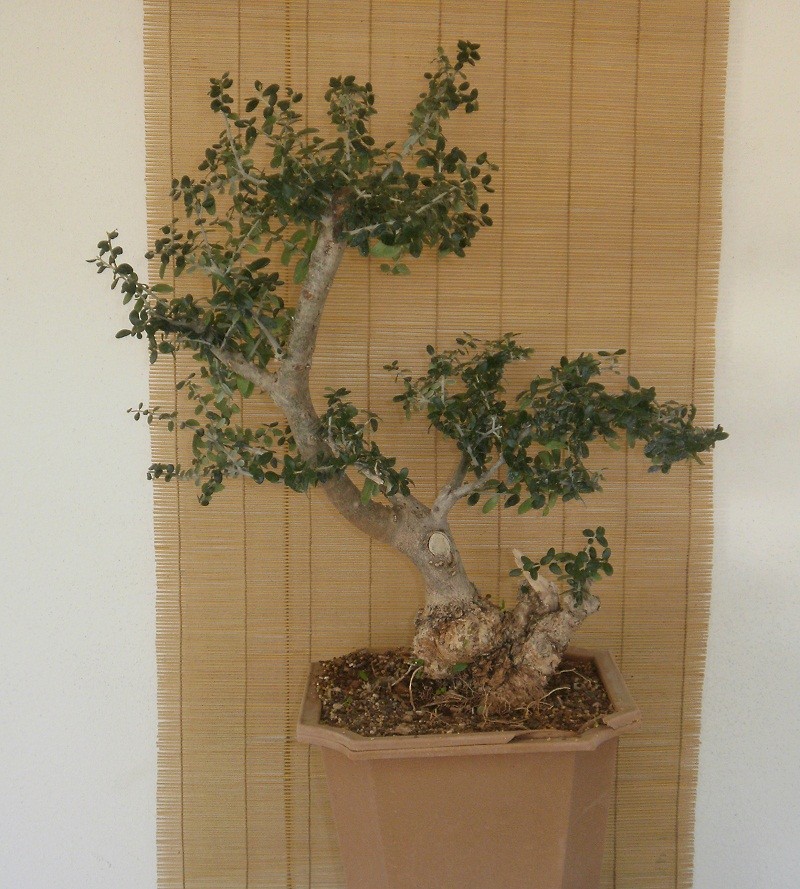 and after

Hombre

Member





Hello , for me , the trunk is too long .
A shoin in a small pot , with this trunk will be better
[img]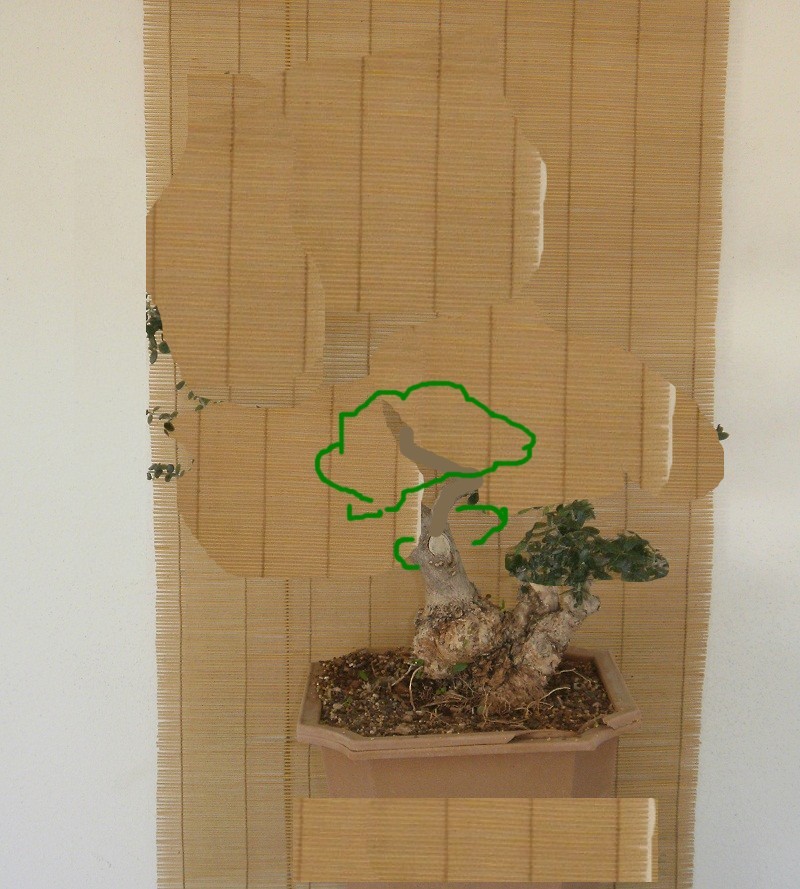 [/img]

abcd

Member





i agree the bowed trunk is both long and bare - but my cut would be above the first branch so we get a smaller tree and nice movement with taper. I find it is always too tempting to initially keep too much of material trees, when they often need reducing quite drastically to get the design right

marcus watts

Member





The upper part of the trunk is long, boring, uninteresting and rather straight.

My suggestion is to go for a shohin sized tree, utilizing only the lower part of the trunk which is rather bulky and has some character.

There is an abundance of yamadori olive trees with beautiful characteristics in Greece (flaky bark, old dead wood)
---
Permissions in this forum:
You
cannot
reply to topics in this forum