Hello i bought this tree two month ago, at Mistral bonsaï a spanish nursery.
I did some light work on it in a workshop. First step, slightly changing the angle of plantation, cutting the useless branches (not all of them to leave enough foliage for the tree at that time) and wirring the branches so that they can have enough light.
The next step will be a repotting in spring, and a real shaping next year in automn.
The last photos show the front that we have chosen, sorry the trunk is so twisted that it's not obvious to understand the pictures.
JF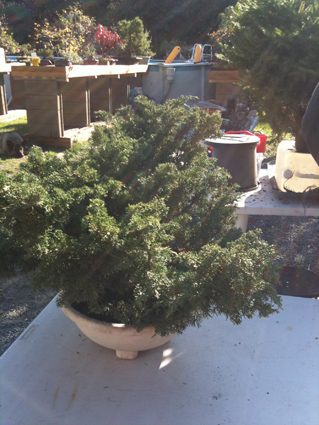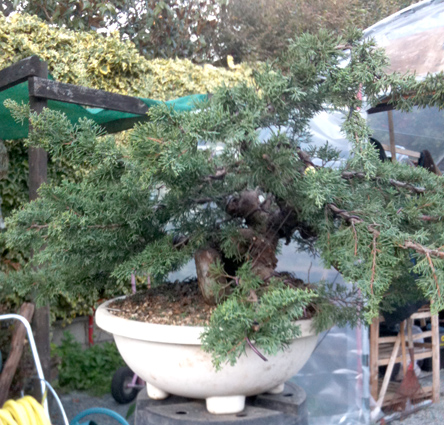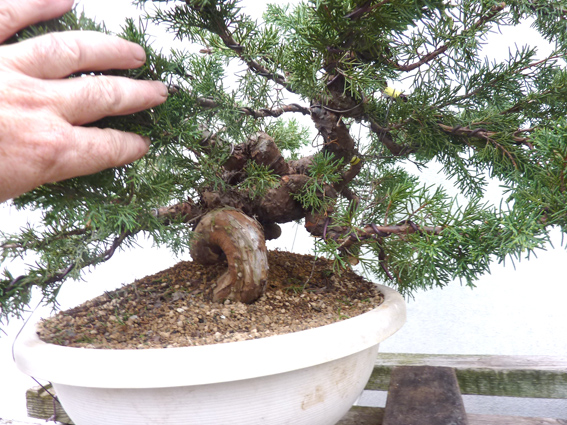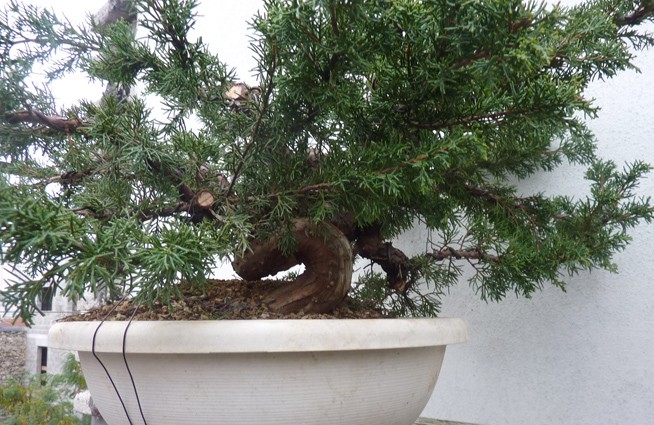 Last edited by quatrefi on Sat Nov 05, 2011 9:55 pm; edited 1 time in total
Minimize the foliage in a way that maximizes the very interesting trunk. You can create the appearance of an old tree. Maybe some carving to add age.
I would love to find some nursery stock like this.


mike page

Member





what a great fun piece of material to work with.

i'd be looking to shorten all the branches though back to a strong inner shoot. if not the inner areas will drop and the tree will have many bare sections to the branches. By cutting back the long branch extensions the side shoots you leave will form nice dense pads nearer to the trunk and you will be able to crrerate a nice dense image on the powerfull trunk.

great material, nice find

marcus watts

Member





Marcus--Thanks, that's what i'm planning to do, the branches have been slightly wired to let the light help those inner shoots being stronger. I hope they'll be strong enough next automn to cut the tip of the branches.

Mike--I'd like to minimize the folliage more, but i've already cut 60% of it, so i think it's better to cut the rest later when it'will have regain strength.
I will carve too, with the "sidiao" technique, as i've cut some branches i think that the veins should appear more clearly.

JF

---
Permissions in this forum:
You
cannot
reply to topics in this forum