Hi IBC I took a long weekend holiday...I went to a beautiful place here in our country and I took some photos for inspiration
Natural "Suiseki".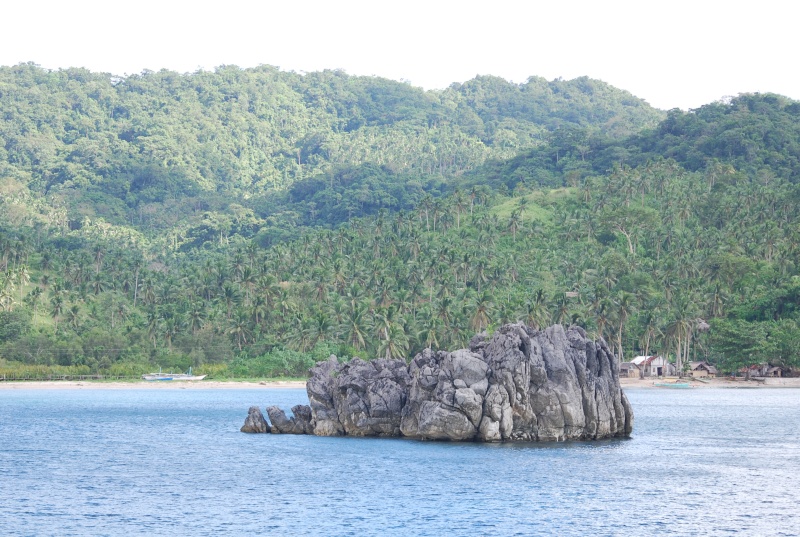 I like this one...It got that "ävatar" feel to it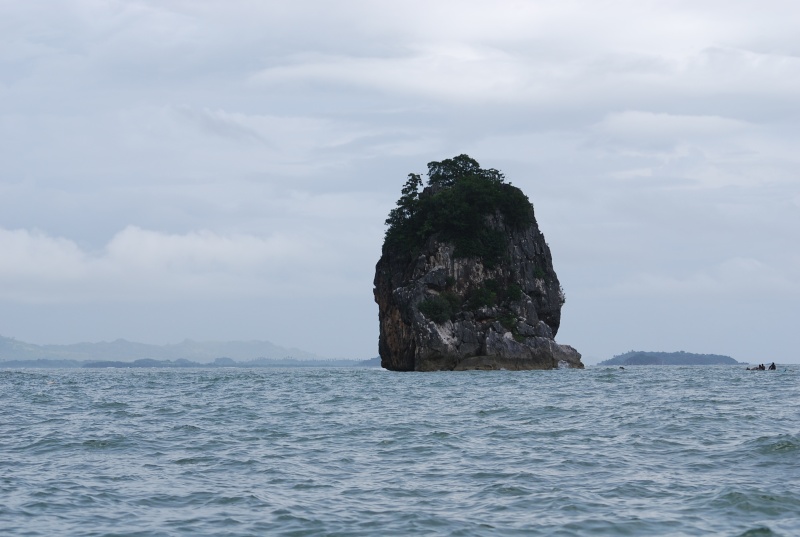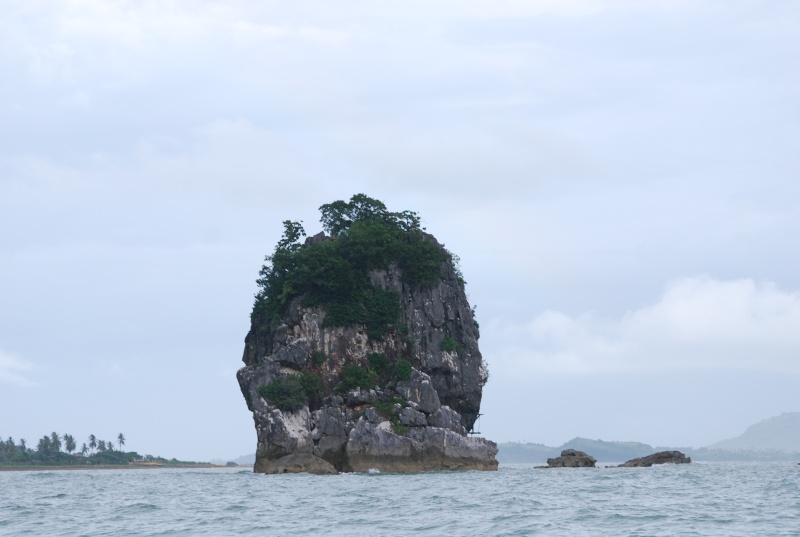 the real "ävatar"--one for the hollywood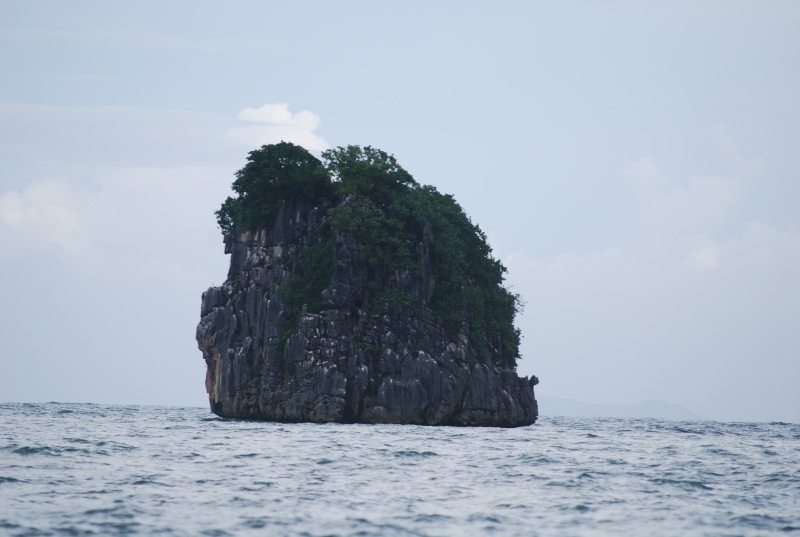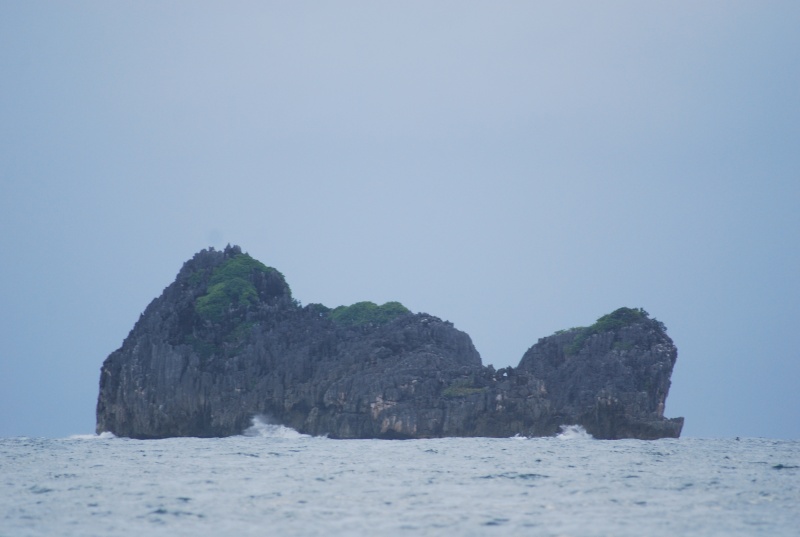 How about a pirate movie...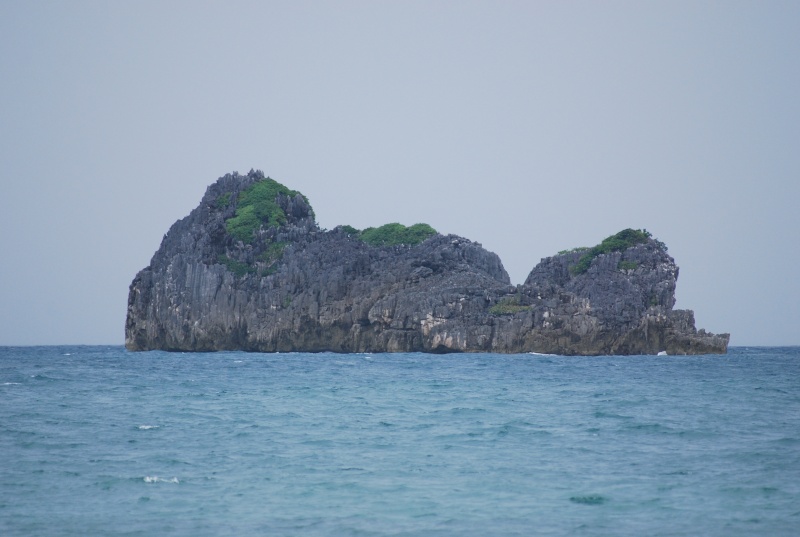 where I took some inspirations for some of my projects...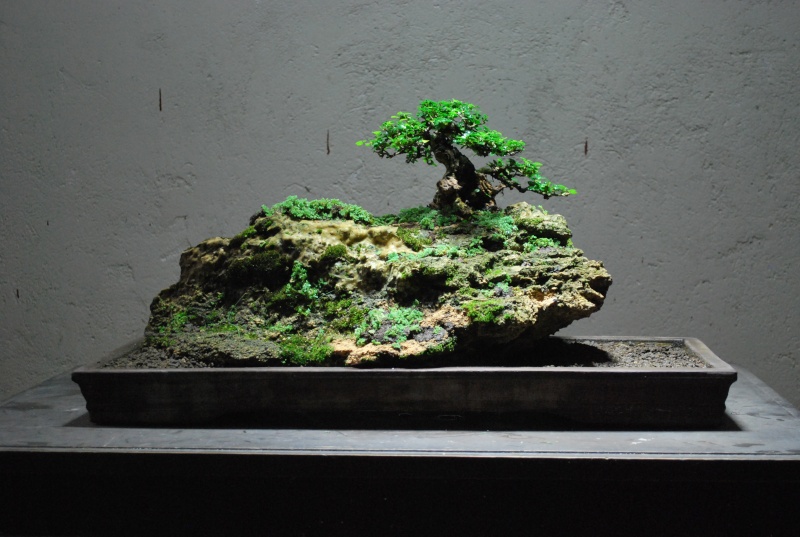 This is a not "disney theme park"---its the real thing awesome right?
Please observed how the trees on the cliff behaves and how similar penjings were done here in asia.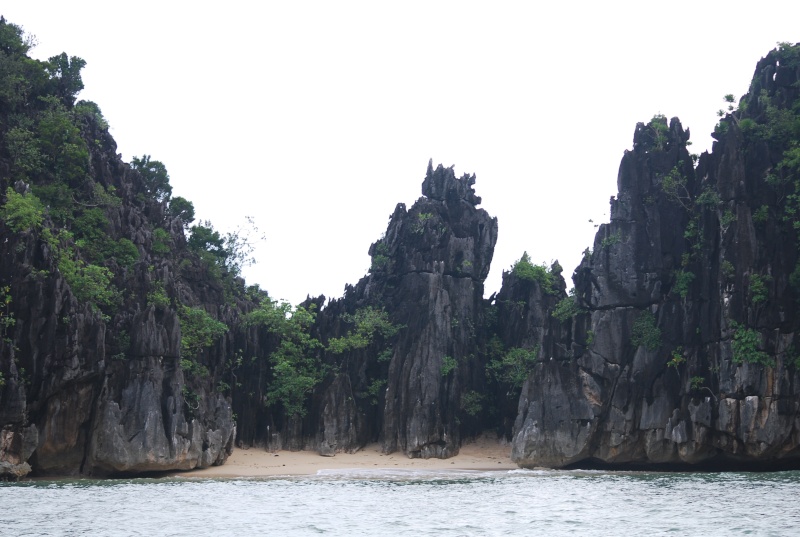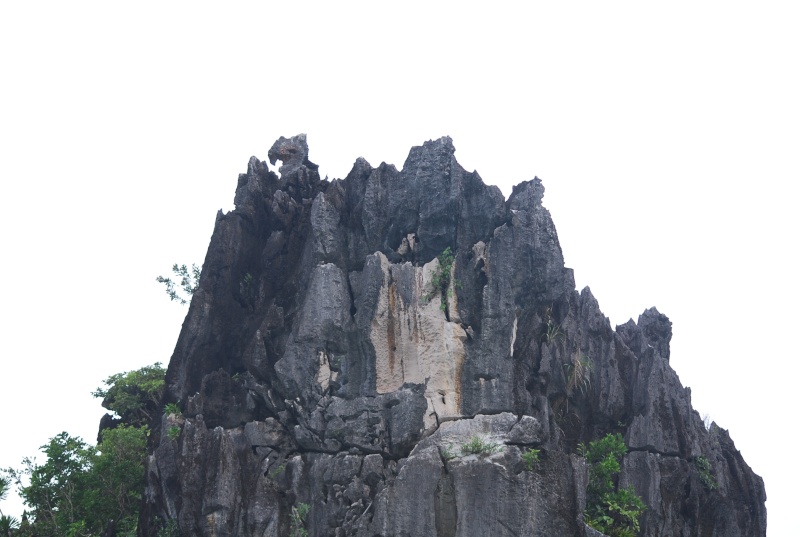 Spot a good yamadori on the top left side? NO way! ...can anybody lend me a jackhammer.hehehe
This is a lagoon inside one of the Islets in the middle of the ocean 50ft above see level, with only two huge fish inhabiting the lagoon. Keeps me wondering how they get there.
Legend says -it's the real "Yin and Yang"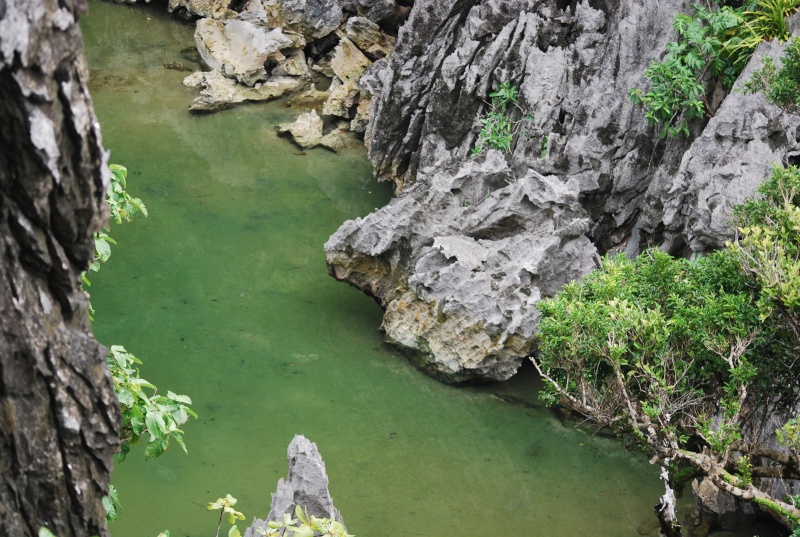 One of the ficus in one of the Islets...this photo is for the guys and others who keps on asking if ficus grows on rocks and cliff naturally. and jun keeps on explaing verbally.
I think it is a red leaf ficus.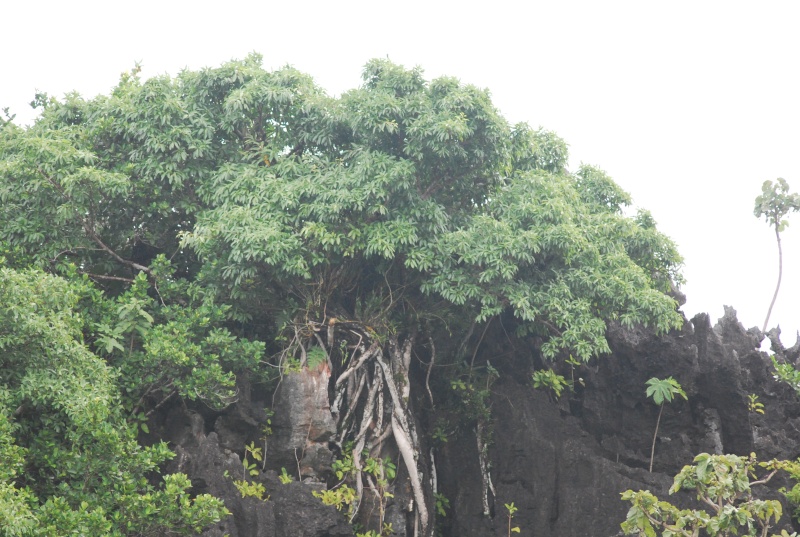 Gate to "middle earth"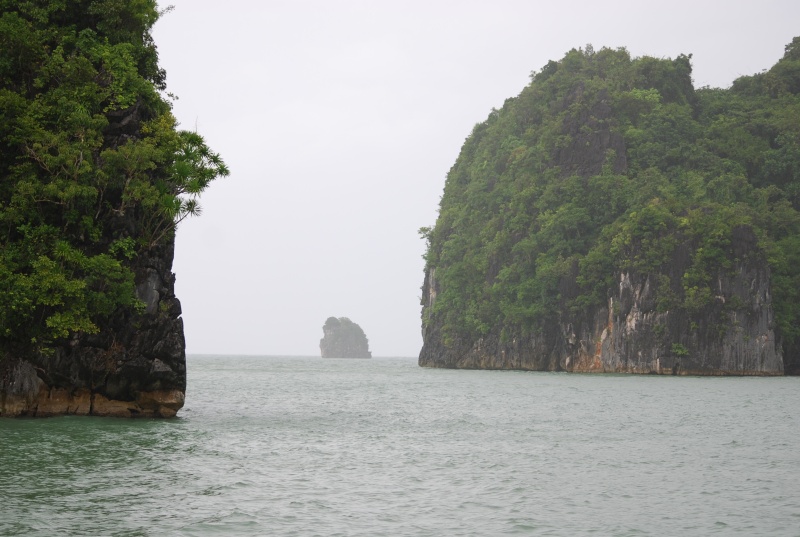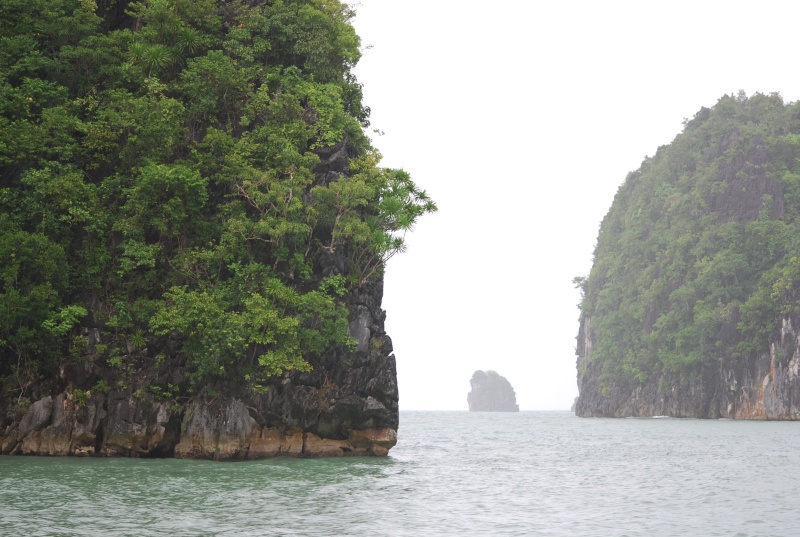 ..While winter is upon the west...I'll bask in the sun of my beautiful country, white sand beaches, Water melon and coconut juice, Natural "bonsai" everywhere... lots of rooms here for you guys. Just let me know.hehehe.
...Am I mean or what? hehehe
see the beach is secluded and empty...with just my 3 kids occupying the entire island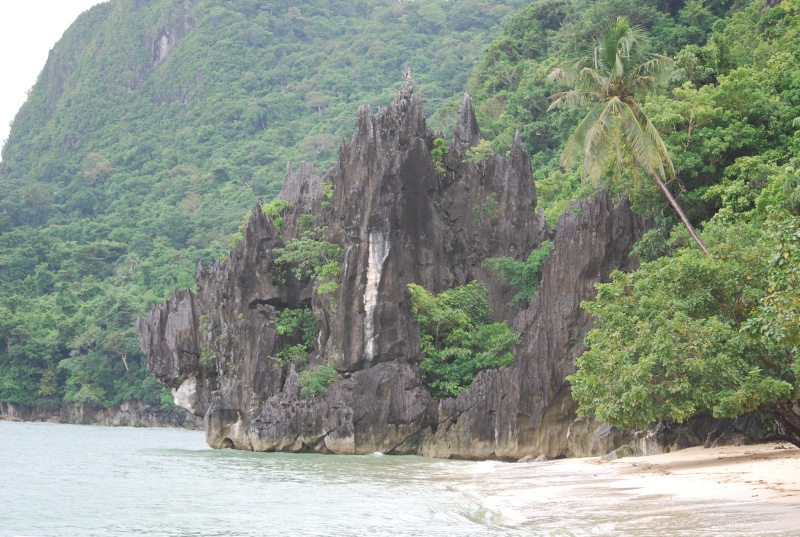 ...This is the home base in the middle of the jungle island, located in the biggest island. Each room is Airconditioned with toilet and bath 100yards from the white sand beach.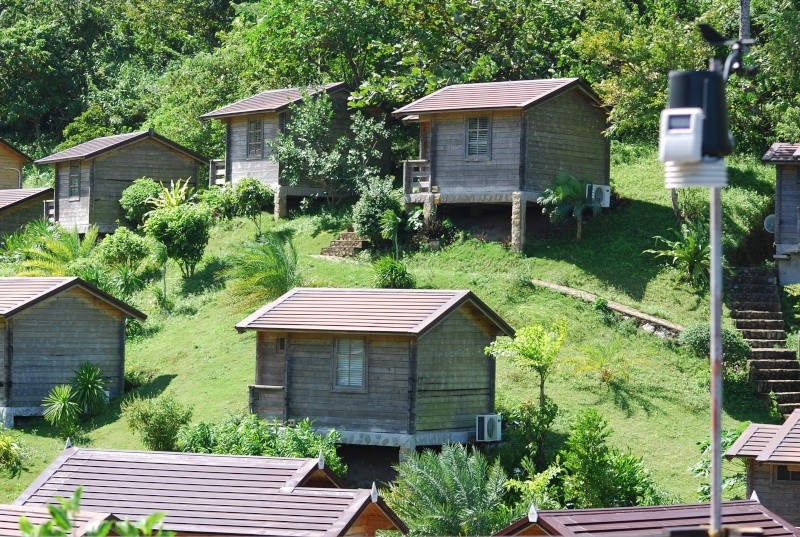 regards
Jun

Jun,

Someday when I get sick of plowing the snow off my 700 foot driveway, I may just plant out the beeches and maples, and pack up the Bougey and Ficus and pay you a visit,.... and never leave.

What an amazing place you are in.
-Jay

drgonzo

Member





now they are interesting holiday pictures

the huge fish sound interesting ??? i caught this one a few weeks ago from a lake i go to sometimes - (194lb)
the islands are truely beautiful jun, but i bet the kids would love to make a snowman haha
out of curiosity to you have any tree species that change colour with the seasons like the autumn colours we are getting here now or does everything go from bare to green and back again?
nice pics, best regards Marcus

marcus watts

Member





Hi Jay.
Thanks!
You are welcome here anytime. I'll be glad to be your host....as long as it is not forever.hehehe.
regards,
jun

Marcus!
You caught a baby whale! Did you cook it?
My kids wanted to make snowman and snow angel...in fact my little girl play pretend doing "snow angel" in the white sand of the beach...one way of showing their Daddy that they had enough beach holidays.
Thanks BTW!
Oh.. the tree here doesn't change color much...unless they are near dying.
But some trees change foliage color after getting new buds like the Ficus concina or red ficus.
regards,
jun

Have any of you guys heard of a bonsai "exchange student"...I'll be willing to apply.
That fish is huge! I see where the mermaid legends come from (hehe). You live in a beautiful place! It never ceases to amaze me how seeds can just start growing on a rock somewhere and create the beaty that you just showed us. Awesome!
Todd

Todd Ellis

Member





the huge fish sound interesting ??? i caught this one a few weeks ago from a lake i go to sometimes - (194lb)
Looks like you two had a wonderful evening

-Jay

drgonzo

Member





hahahaha - it was painfull - took just over 2hrs to land her !! but it certainly was a once in a lifetime meeting !!

marcus watts

Member





JUN,,All i can say is simply wonderful !!!!!! I know you had a great time...take care john
hi jun , looks like you had a great time, looks like the islands around the south of thailand near phuket. my wifes going down to the beach house this month, but i,v got to stay home to look after the trees, sad yeah. did you bring any trees home , or would you get arrested ,lol . regards john

---
Permissions in this forum:
You
cannot
reply to topics in this forum