Hi IBC,
I resently got this bougainvilla from our office vicinity and have concepts
but i need help for its first styling and removing of branches.
It was dugout to giveway to a new light post, it was left at the roadside
for the garbage truck pickup. Parts of it was damage and hope to make good
dead wood out of it...
Virtual and comments are much appretiated. Thank you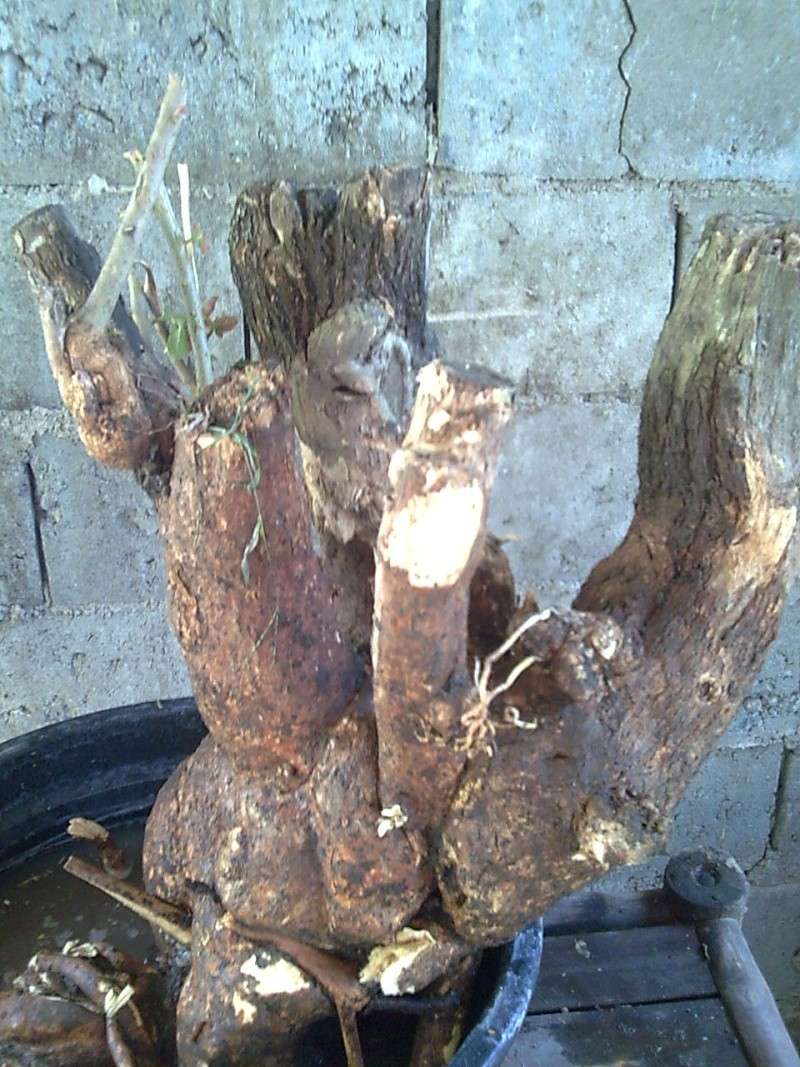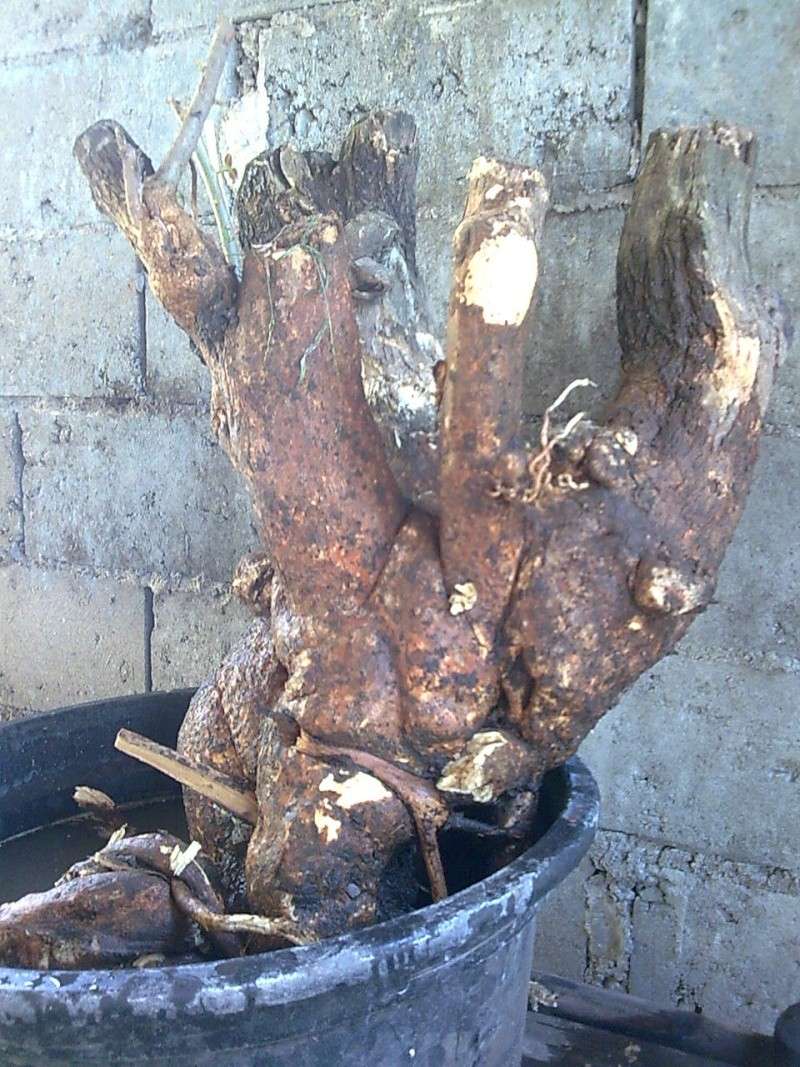 1. Proposed Front.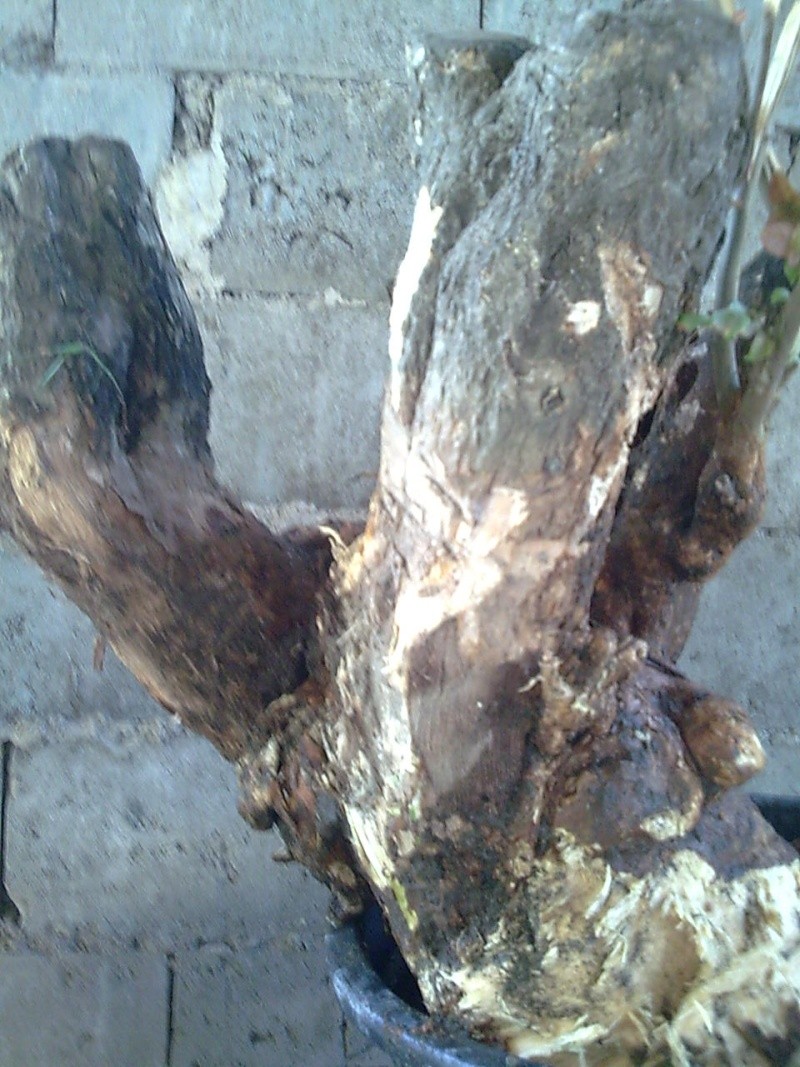 2. Right Side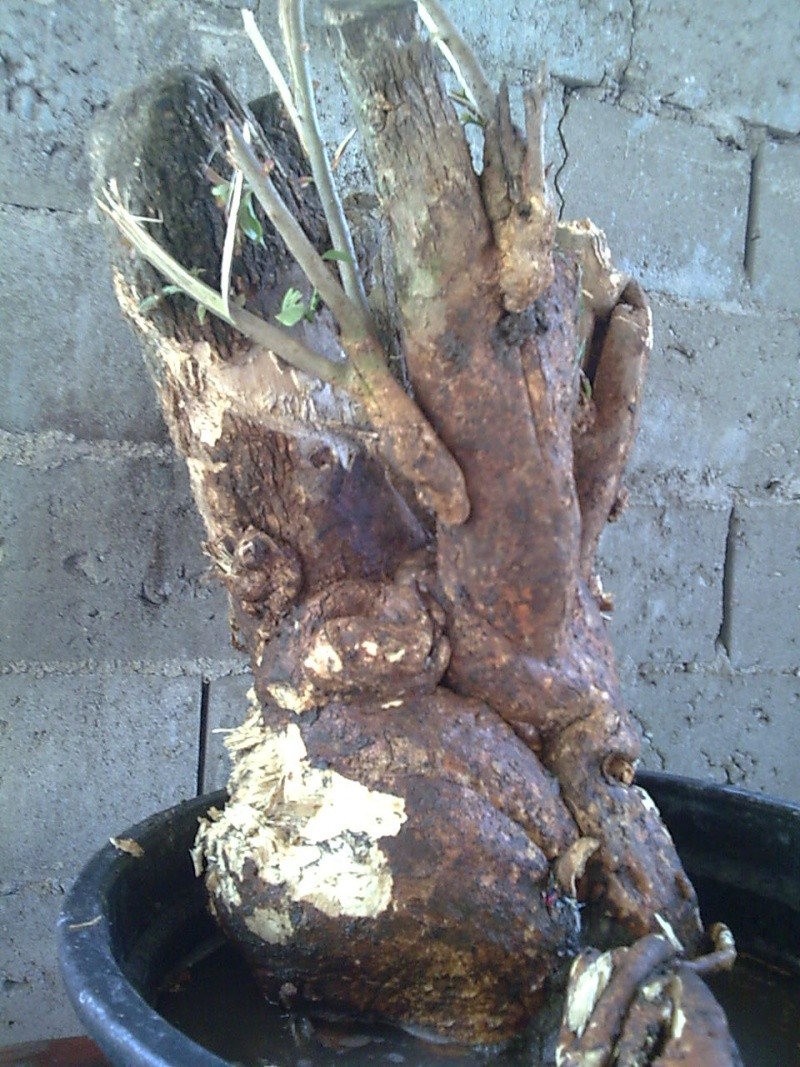 3.Left Side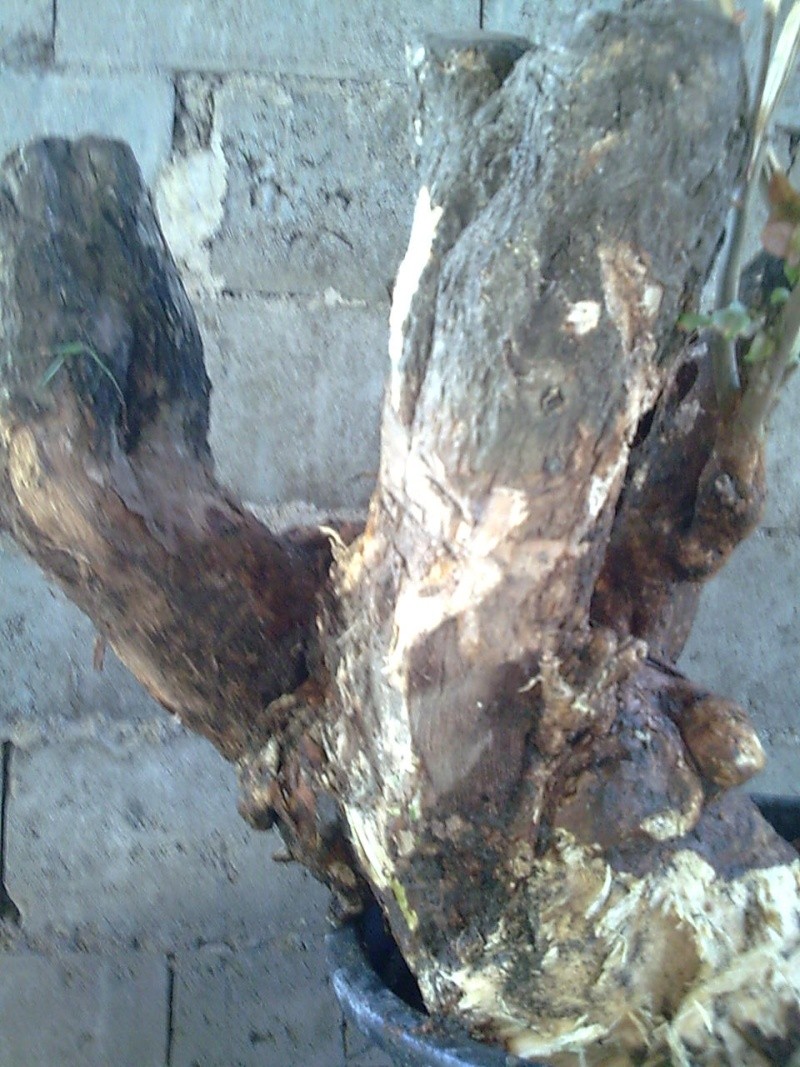 4. Rear
Looking forward for your help and thanks in advance.
Regards,
Crush

crush

Member





Is it sitting in water? Even newly collected bougies don't tolerate being too wet.

Let it grow out for a while to see where it wants to go.

Not much to work with here.



Billy M. Rhodes

Member





Ah, my type of bougie.

Billy is right on with his advice. Pot it and let it grow wild for a year or so. Let the tree tell you where to go. Otherwise you run the risk of eliminating the only part of the plant that was going to recover.

Good luck,
Ed

EdMerc

Member





Yup. Absolutely nothing to style yet. Give it at LEAST a year, maybe more.
_________________
Jim Lewis - lewisjk@windstream.net - Western NC - People, when Columbus discovered this country, it was plumb full of nuts and berries. And I'm right here to tell you the berries are just about all gone. Uncle Dave Macon, old-time country musician

JimLewis

Member





Also be aware that bougie wood is very soft and rots quickly. Keep and eye on it.

Billy M. Rhodes

Member





can you show a picture of the whole stump?

best wishes, sam
Hi all,

Thank for the info and yes billy was right its bark and some roots are very soft . I have soak it with root hormone before transfering to a training pot.

@ kauaibonsai you got a very interesting collections of bougainvillas, how did u manage the soft woods?
I'll post the whole stump to follow.thanks

I'll have transfered to a training pot and let it grow for a year. Thanks

"Crush"

crush

Member






---
Permissions in this forum:
You
cannot
reply to topics in this forum