Hello ... Here is a Fagus sylvatica
My problem is that I do not know how to work ....
I like his style kengai
but I want to work with more finesse, but I'm virtual zero.
I do not see a lot of style kengai Fagus sylvatica on the net ....
of course I will post pictures when the leaves have fallen.
thank you for your help
@lexis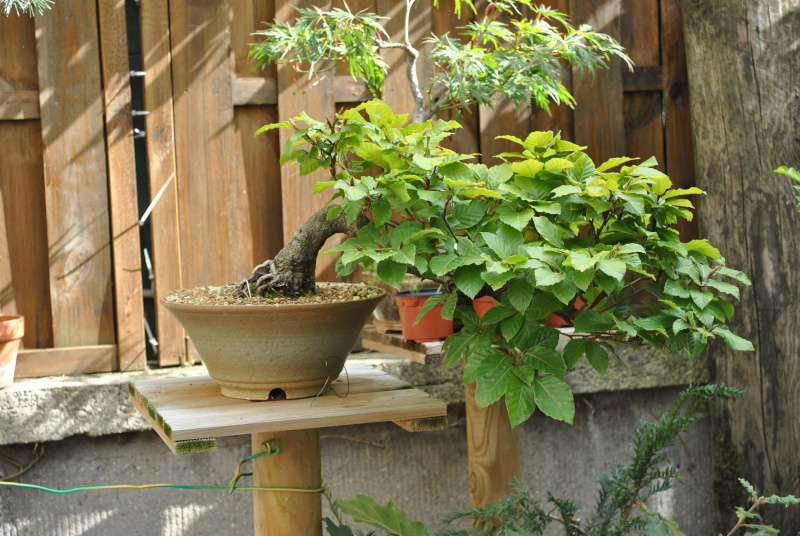 wam59

Member





I have to admit I am a purist. I would not style a cascade (kengai or han-kengai) from a tree that is not normally found on a cliff. Not only because of the esthetic dissonance, but also because the tree might not remain healthy.
I see you have to work with that bend in the trunk. I would suggest you straighten it up as much as possible and go with a slanting style. It would be more convincing, easier on the tree, and easier for a beginner. You will have to wire it in place to keep it from falling over. Then you will have to work for a few years to get branches growing all around the trunk.
You can't do much right now. In the spring, put it in a big training pot at the new angle, and point the lower side toward the sun to encourage branches on that side.
And as always, JOIN THE NEAREST BONSAI CLUB.
Iris

bonsaisr

Member





thank you for your answer
j have recovered this tree in this style and I have nothing create.
your idea is not stupid, she has studied.
I'm a not a little novice, but I just wanted advice on a broader level.

Last edited by wam59 on Tue Sep 27, 2011 9:54 pm; edited 1 time in total

wam59

Member





@lexis, i think the tree looks fine for now.When the leaves drop and you can see the branches, you will need to shorten them to keep the tree compact.
I think you have a lot of foliage at present which is to much for the size of the trunk.
I also have been working on a han-kengai fagus for a couple of years and have to say that they are very rewarding.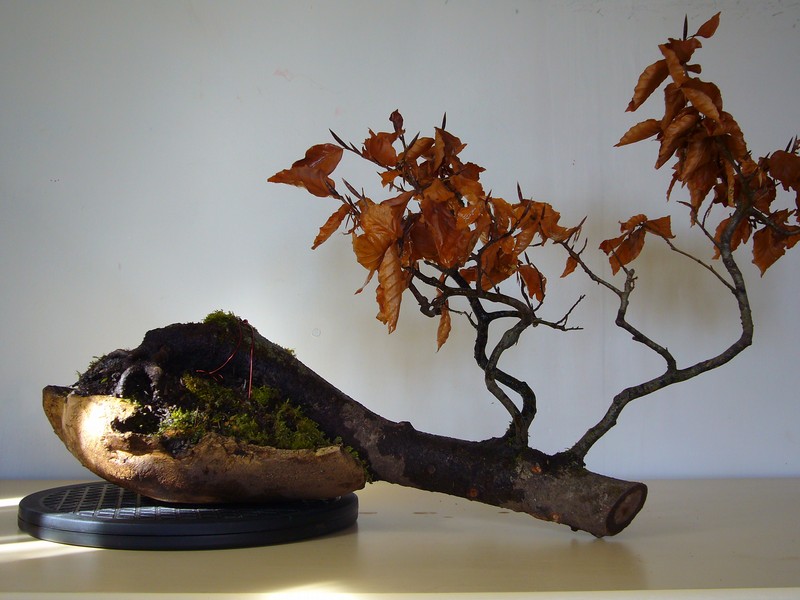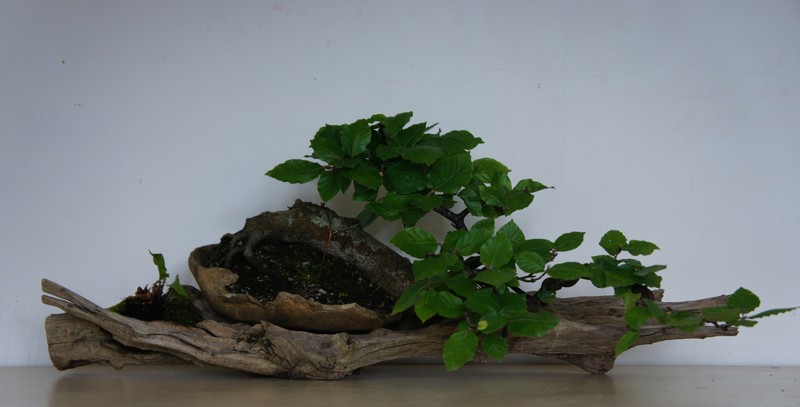 I see no reason why these trees cannot be styled as han-kengai.
I find your work very successful and refined ..
thank you for the advice
thank you for your encouragement.
I will post pictures when the leaves have fallen
@lexis

wam59

Member






---
Permissions in this forum:
You
cannot
reply to topics in this forum