Back in July I picked up a few bushes at a backyard auction. You've seen the schefflera and small malpighia already. So I saw tis pot with a ficus in it, and it turned out to be an old Yamaaki pot so I grabbed it. Well, as it turns out, the ficus bush turned out pretty good too. I cut it back HARD and planted it in a small pot, pruned it once after it popped back out, and then pruned and wired it last night.
This is in the pot I bought it in, it was about 2-3 feet tall...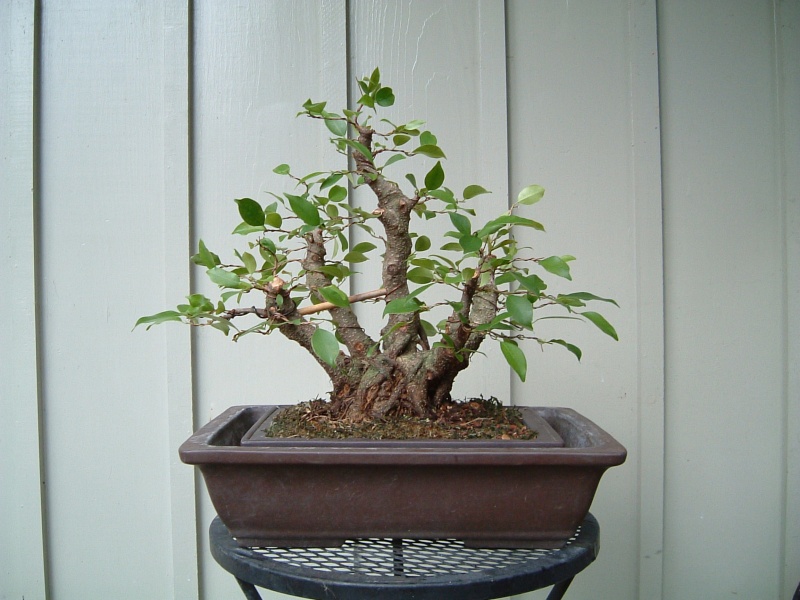 And the new pot, 14 inches tall ...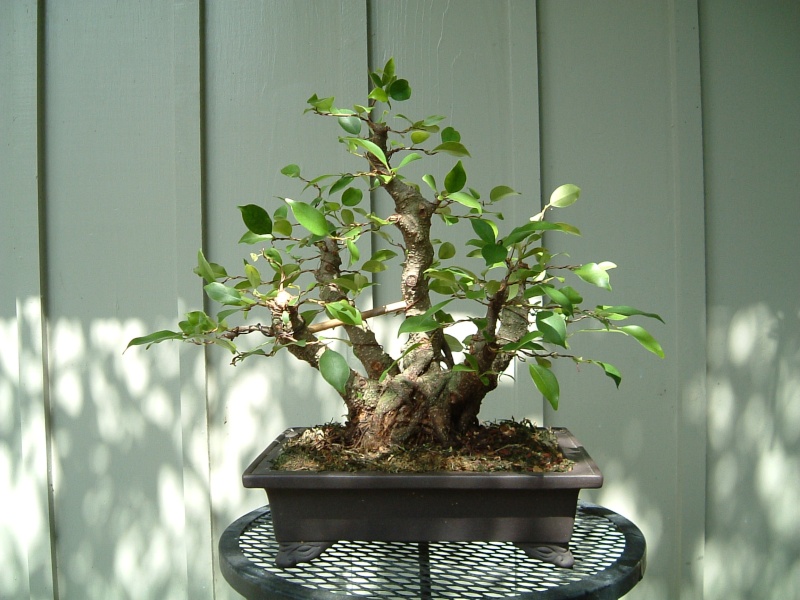 Russell

Russell Coker

Member





Very cool tree, Russell. It reminds me of a spooky hand reaching up from some shallow grave. Perfect for Halloween time!! Thanks for posting.

Cory

misfit1

Member





Russell ,, Good looking tree !! i really like the base on it.. it will be a nice tree to work with...take care john
Russ,
Very nice tree and pot! It does look like a hand...

Todd

Todd Ellis

Member





That is a great base...looking forward to seeing it develop. Do you know what variety it is? Leaves look a little like benjamina?

coh

Member





A hand? Well, I didn't see that coming, but I guess that's what happens in a 2-D picture. I'll get a picture of it from above tomorrow. It probably won't help until I get some real branching, but that will happen fast enough. It's going to make a great small/medium-sized bonsai.

Chris, this is Chinese banyan, retusa or microcarpa, which ever you prefer.

Russell Coker

Member





Thanks for sharing, Russell...great find imo....I look forward to seeing its continued development.

Tom Simonyi

Member





good one, russell

best wishes, sam
Now Russell ,,with all these good reports,,I need this one in MY collection HA HA .. really keep it posted with progress ok??? take care john

---
Permissions in this forum:
You
cannot
reply to topics in this forum