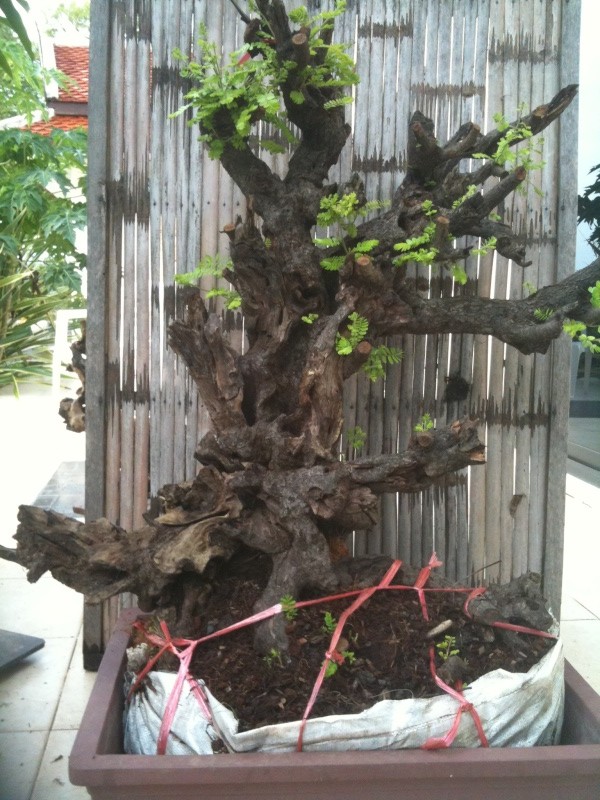 i bought this gassiow < phyllanthus taxodiifolius beille > 2 months ago but left it at the nursery until i was sure it was going to live. the photo is sideways on again if some kind person can turn it around for me i would be grateful , < that big pot thing should be at the bottom > . i bought 6 trees but 3 died but this was the best one so i was lucky it survived. i intend to work slowly with this tree but eventually i intend to remove the top third of the tree . comments please, regards john
Why remove the top third? Maybe one of those two apexes, but not both.
_________________
Jim Lewis - lewisjk@windstream.net - Western NC - People, when Columbus discovered this country, it was plumb full of nuts and berries. And I'm right here to tell you the berries are just about all gone. Uncle Dave Macon, old-time country musician

JimLewis

Member





I agree with Jim. This is beautiful material and you certainly have time on your side. Let it grow to establish vigor. Then decide after you have lived and studied with it for awhile.
Best,
Todd

Todd Ellis

Member





well i am going to let it get established and i will not be cutting anything yet, but it,s 1.2 meters tall and i feel i can create a more dynamic image if it is shorter and thereby emphasize the lower left side deadwood . thats my style, short fat and powerfull . regards john
Hi John.
My type of material. That's why I can't resist sketching, Two way to go if it were mine.
First one -Asian style, the way we form most of our ficus and Casuarinas...
Without cutting almost anything...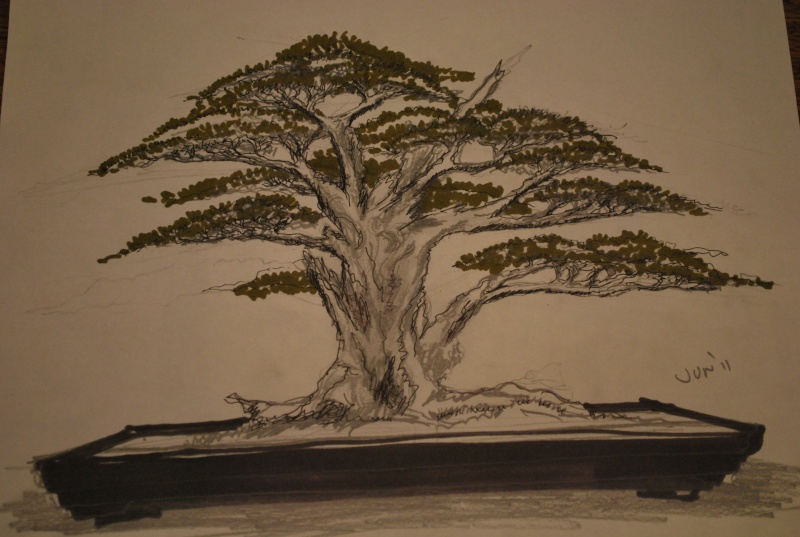 Second one- Jun's style, What ever comes to mind. hehehe.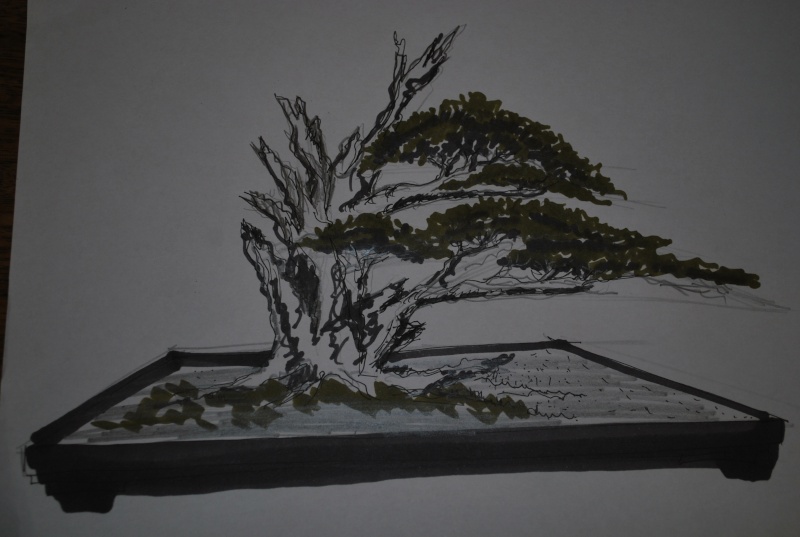 regards,
jun

beautiful material, john

best wishes, sam
---
Permissions in this forum:
You
cannot
reply to topics in this forum