Saturday we had a small exhibition in a Japanese Garden in Denmark. My two friends and I have a work-group named Fuchi Bonsai, who arranges bonsai exhibitions and workshop in different ways. This time we were invited to make a small exhibition and demo for the visitors of the Japanese Gardens that is a local public garden.
The three of us put up some bonsai for an informal exhibition, and answered a ton of questions from the interested visitors. A few people have taken the long way from Germany just to see the bonsai. Impressing and wonderful with such dedication.
A few pictures below, and more at http://www.fuchi-bonsai.com/Fuchi%20english/index.htm (66 photos in total).
The exhibition is informal, and is just presenting some trees available at the time.
Best regards
Morten Albek

Shohin Satsuki Azalea - Johnny Eslykke.

Shohin-bonsai - Torben Pedersen

Suiseki - Torben Pedersen
Display - Torben Pedersen

Juniperus horizontalis (corrected Sept. 20) - Johnny Eslykke

Chinese Elm - Johnny Eslykke

Shohin display - Morten Albek

Shohin display - Morten Albek

Potentilla fruticosa, Shohin - Morten Albek

Juniper - Morten Albek

Torben Pedersen (left)

Johnny Eslykke



Shohin, Lonicera nitida - Morten Albek

Shohin, Prunus - Morten Albek
Last edited by morten albek on Tue Sep 20, 2011 7:02 am; edited 1 time in total
The second photo looks like Willow Leaf Fig, Ficus salisifolia.

Billy M. Rhodes

Member





But it´s not

Regards, Morten
Hi Morten
I can see you guys have been working really hard to do theese displays.....looks good.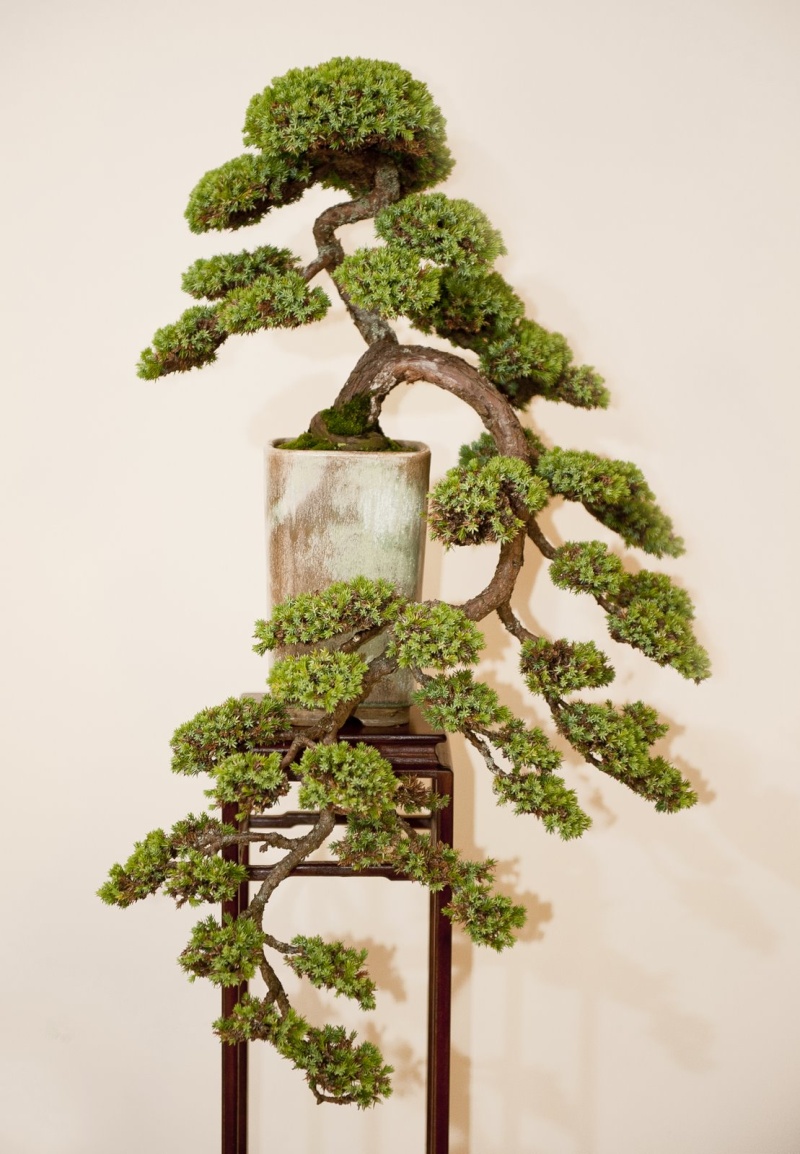 This is not a communis...it has, at least the last 10 years been a Horizontalis

Kind regards Yvonne
Thank you Yvonne (also for being aware of the typing error - it is a horizontalis, as it has always been).

Best regards
Morten
Good to see people getting bonsai out into the public eye like this. Where in Denmark is this Japanese Garden?

fiona

Member





Dear Fiona

The Japanese Gardens (De Japanske Haver www.dejapanskehaver.dk ) is on the island Fyn in the middle of Denmark in a small village named Broby. The adress is Vøjstrupvej 43, 5672 Broby, Denmark.

(The website is down at this moment, but will run again later today I believe).

Regards
Morten
Hi Morten,

A very nice exhibition. Everything is nicely displayed. Congratulations.

Budi

Budi Sulistyo

Member





Thank you very much Budi. I appreciate.

Regards
Morten
Thank you guys, for a very nice exhibition. I had a great day


Michael Winther

Member





Thank you Michael for attending. Great to see you. We will be back next year.

Regards
Morten
---
Permissions in this forum:
You
cannot
reply to topics in this forum