I repotted this old Kingsville Boxwood today. The pot started out life as some kind of dish or bowl. I drilled drainage and tie down holes in it using diamond core drills. Height including pot is about 10 inches.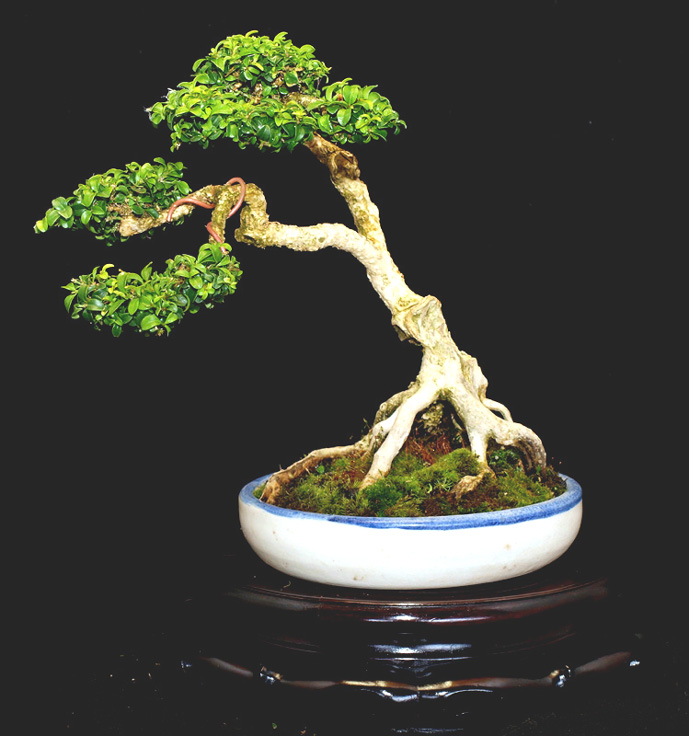 mike page

Member





Hi, Mike...thanks for posting....I really enjoy your kingsville compositions.

Tom Simonyi

Member





Thanks Tom. I appreciate your comments.

Hello to West Virginia, birthplace of my Dad and home of his family.

Mike

mike page

Member





nice work mike. new to this site. would like to get ideas on styling kings ville boxwood. roughly 25 years ago i purchased from you at the golden-state convention in south San Fransisco a flat which have been field growing and dug up last year.i live up in the northern California foothills (paradise)and thought styling like the native oaks would look good.

Bruce
Hi Bruce
I'm very happy that your Kingsvilles are doing well.
Regarding stying, I believe that the California Oak style is the way to go. Most of mine are done that way. Occasionally I like to go the bunjin route, as that's my favorite bonsai style.
Keep up the good work!

Mike

mike page

Member





Mike: just wondering if you received my last pm to you.
Tom

Tom Simonyi

Member





Hi Tom
No private message. Please try again, or post it here.

Mike

mike page

Member





Thanks, Mike...just wanted to share one of my two kingsville's (thanks to Dale Cochoy)....this one stands 9 inches from the pot rim....sorry for the image softness (= a bit out of focus)....I am still trying to get used to a new camera.
Regards,
Tom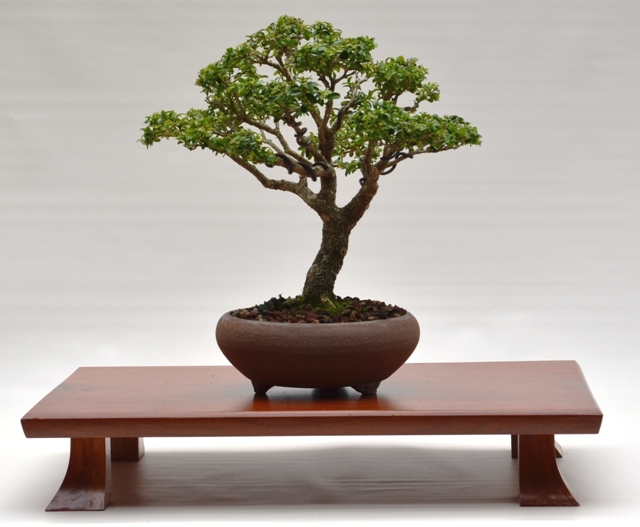 Tom Simonyi

Member





Looking good! I can easily imagine your Kingsville on a Northern California oak covered hillside.


mike page

Member





Thanks for the kind words, Mike....someday I hope to revisit many areas in California...such beautiful country.

Tom Simonyi

Member





When I see pics of kingsville boxwood bonsai in books they don't look that much like bonsai to me, but when I actually see them in person they always look impressive. Its because the leaves are sooooo small in person, whereas I just have my normal boxwood to look at and its not impressive at all.
---
Permissions in this forum:
You
cannot
reply to topics in this forum