Page 2 of 2 •
1, 2
Hi Steve, Crete ha, hope you did a bit of the Minoan thing and not just sunning yourself!!!!!!
We had a great day, put it in your busy to do list next year.
My favorite tree was a smallish Larch that Colin put on show, great balance of trunk and foliage

The pot needs to be changed to complete the image, one of these maybe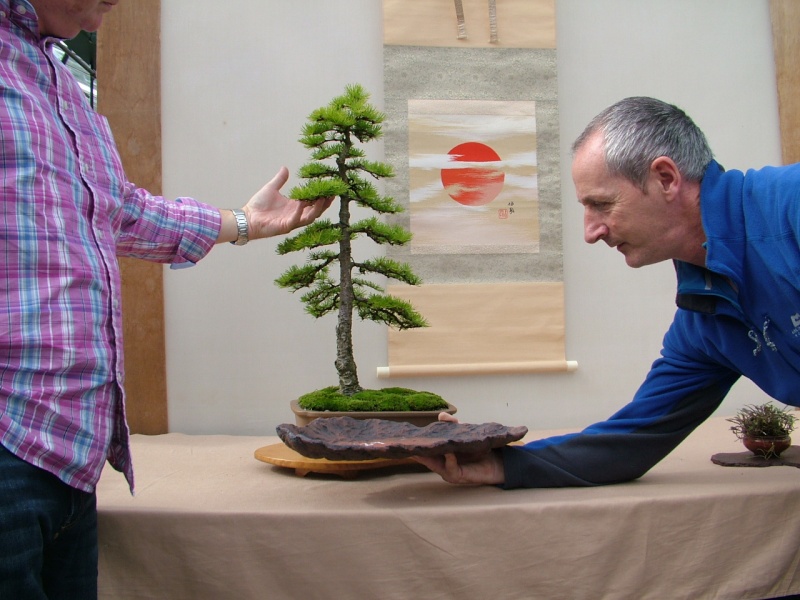 See you at BURRS Steve
Regards Chris

chris

Member





Harleyrider wrote:L
A lovely little Ribes there, Bob, and a definate improvement so far.

And Smithy......I'd have given you £15!
You know Steve ,i put it on ebay and didn't get one bid.

Smithy

Member





At the Auction i bought a lovely Elm off Anthony . I have been doing a bit of snipping and moving around of some of the branches . Lots more to do but here is the start.
003 by Smithyla, on Flickr

Smithy

Member





Hi Neil
This is a very good tree far better than it looks in the pics,nothing wrong with the photos I suppose some trees just don't photo well.
Anthony pointed this tree out to me in his garden last year and told me he wanted to move it on, I was surprised but it means you have got a great bit of kit.

Regards Chris

chris

Member





Hi Chris , i am really pleased to own this tree now. I'm just making a few changes which I'm sure we all like to do when we own a new tree.

Smithy

Member





hope you did a bit of the Minoan thing and not just sunning yourself
I certainly did mate! It was 35 degrees while we strolled around the Palace of Knossos, and nary a bit of shade to be had! Proper culture vulture me, y'know. Give me an archaeological dig or some ruins and I'm like a pig in sh....
I'm definately going to pay you lads a visit, but my dilemma is; it's Wales, so it's just
got
to be done on the bike. Alas, that means I can't carry any purchases (and there
will
be purchases!) back home.
I must confess that Colins' Larch was my favourite too. Very simple, very elegant and very evocative. (I'd go with the slab, tbh. Maybe add a little rock landscaping)
Nice Elm, Smithy! I've got a new one off Simon that I'm taking to Burrs for a little constructive deconstruction, if there is such a thing


Harleyrider

Member





Page 2 of 2 •
1, 2
---
Permissions in this forum:
You
cannot
reply to topics in this forum