I think that is what this is? If I am wrong please let me know because often I am. We are working on this house right now doing some remodeling and I noticed this trunk was a pretty good size for the over all size of the bush (the trunk is about 5in across at the base) and the nebari seemed like it could be pretty great with some root trimming and thought I'd ask if they were planning on getting rid of it. They are moving in and I know many people like to re-tool the landscaping. I got the ok to dig it and I'm hoping to do it soon. I've searched out topics here and general care on the web but don't have a whole lot of experience with these. Does anyone have any specific recommendations? It will have to be chopped way down so do they back bud well? (it's seems like in my research they do). It also seems like they are fairly hardy and root fairly easily so I'm hoping it will make a good recovery after digging it this time of year with good basic post-collection care. I appreciate it.
Car keys in front for scale.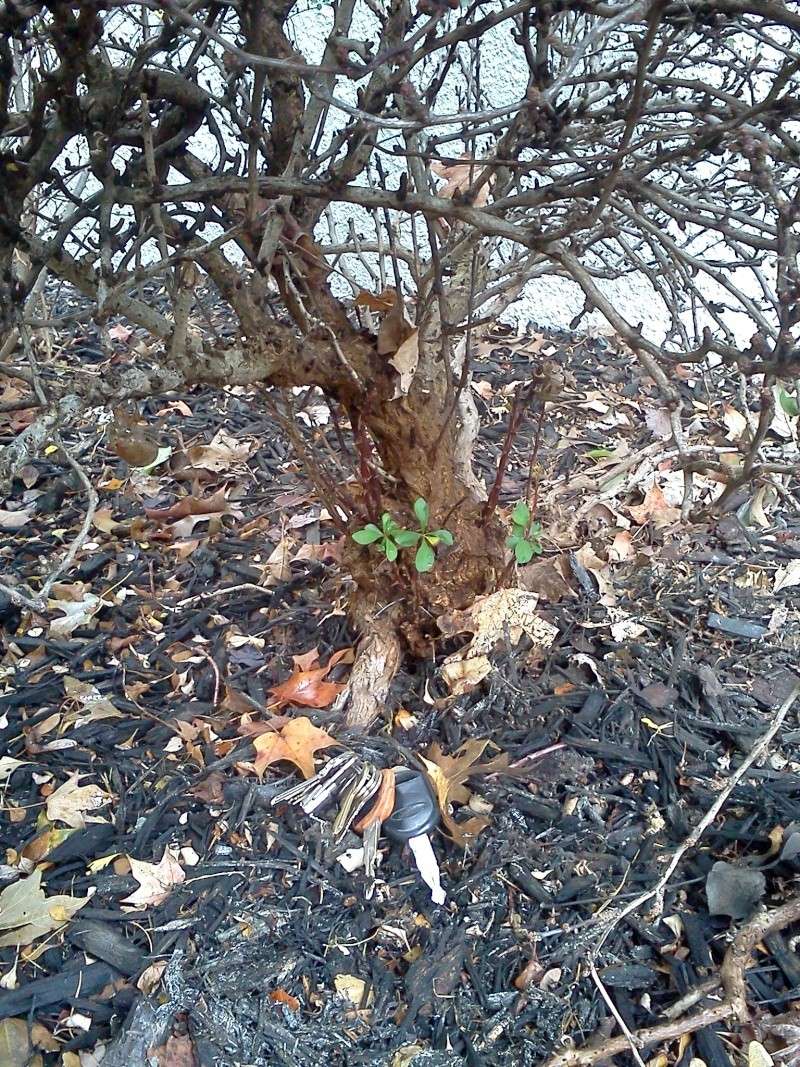 Last edited by Jim Doiron on Sun Sep 11, 2011 3:35 pm; edited 1 time in total

Jim Doiron

Member






my nellie

Member





Thanks my nellie, I saw both of those in my search on this site, the first was a good cautionary tale and the second created a, "see what potential this could be if you don't f*!k it up!" response. I am hoping I can get this thing out with as large a root ball as I can since this time of year is not the best for collecting. The surface roots go on for a bit as you may able to tell in the photos so it may prove a challenge. I will try and get it in a protected spot for sun and water. Wish me luck.


Jim Doiron

Member





I think that's a barberry. If you cut a branch is it yellow inside?

Russell Coker

Member





Yup that looks like Berberis, I have one in the ground thickening up and those leaves are a very close match, As well as the bark.

Sometimes considered an UN-lucky plant in Japanese Bonsai , yet an excellent species to work with none the less, with excellent back-budding hardy, resilient, and thats a good sized single trunk on that one, usually these are found with multiple trunks.

Thats a keeper either way! Good find

drgonzo

Member





Pyracantha is "Firethorn" all the ones I have seen have monster thorns. Does this plant have thorns?

Billy M. Rhodes

Member





AHHH, Russell is right it's a berberis. Now that it was mentioned I think to myself, "of course it's a berberis" but for some reason I got pyracantha in my head and didn't bother to continue thinking from there. Thanks Russell, to quote oneself,
If I am wrong please let me know because often I am
I a digging her up this morning so I will post pictures of it when I do.

Jim Doiron

Member





Is it warm enough in "Lou ah vul" to get a growth response from cutting it back hard? Will the new growth have time to harden off prior to dormancy? If the answer is no, you should wait till spring. If its large and must be cut back to collect, you'd be better off waiting until spring to cut back and dig. The tree will then be in a seasonal growth spurt as opposed to winding down for the year before winter.

Just something to think about.. The safe option is always the best.
Thanks Neil, actually I have already dug it up. I did not need to trim it back to dig it so I left most of the growth on it. The soil it was in was really dry clay and even though I got it out/home with a good root ball by the time I moved it around to get into the pot the root ball was crumbling apart. I was worried the uneven pulling would rip at the roots too much and if I left the remaining clods of clay that the watering would be uneven so I went ahead an bare-rooted it. I didn't really have much choice they were looking to dig these out for some fall planting of new stuff. we should have a good few months before any real hard freezes so I think any new growth should be ok right now I have it tucked into an empty bay in my compost to keep it protected from breezes I might just leave it there through the winter.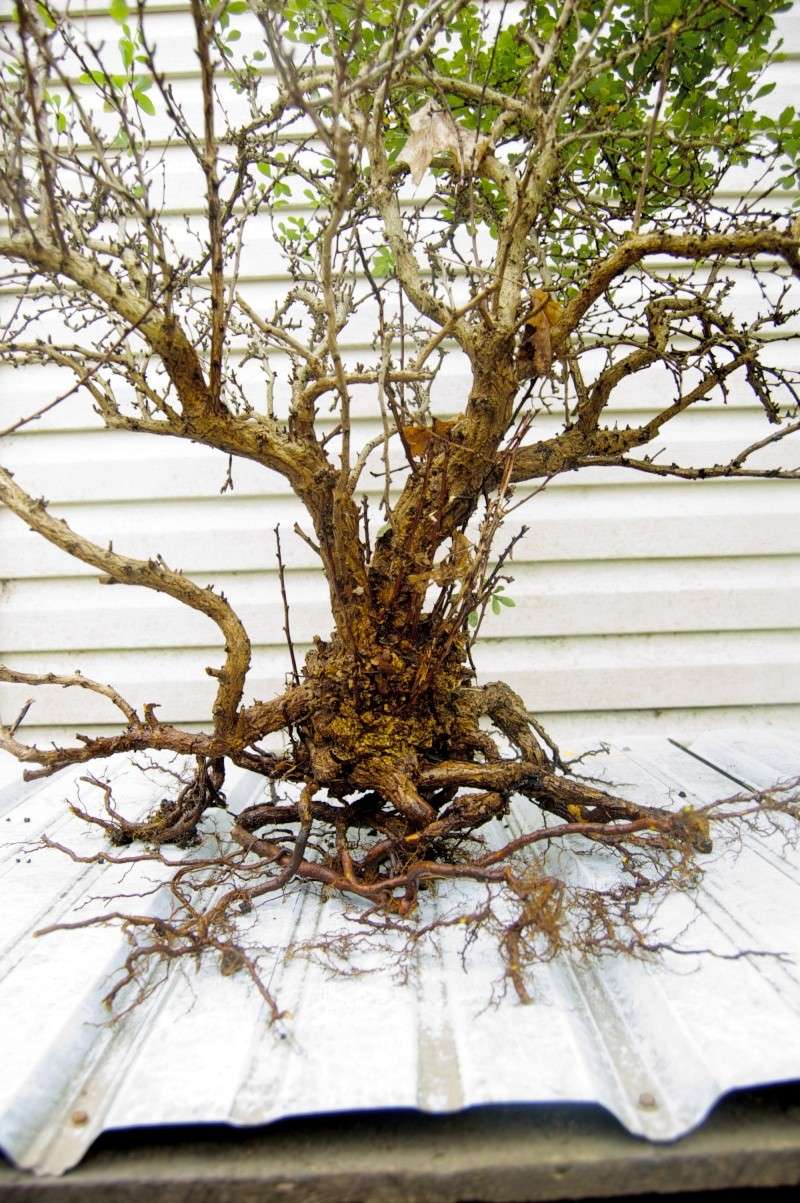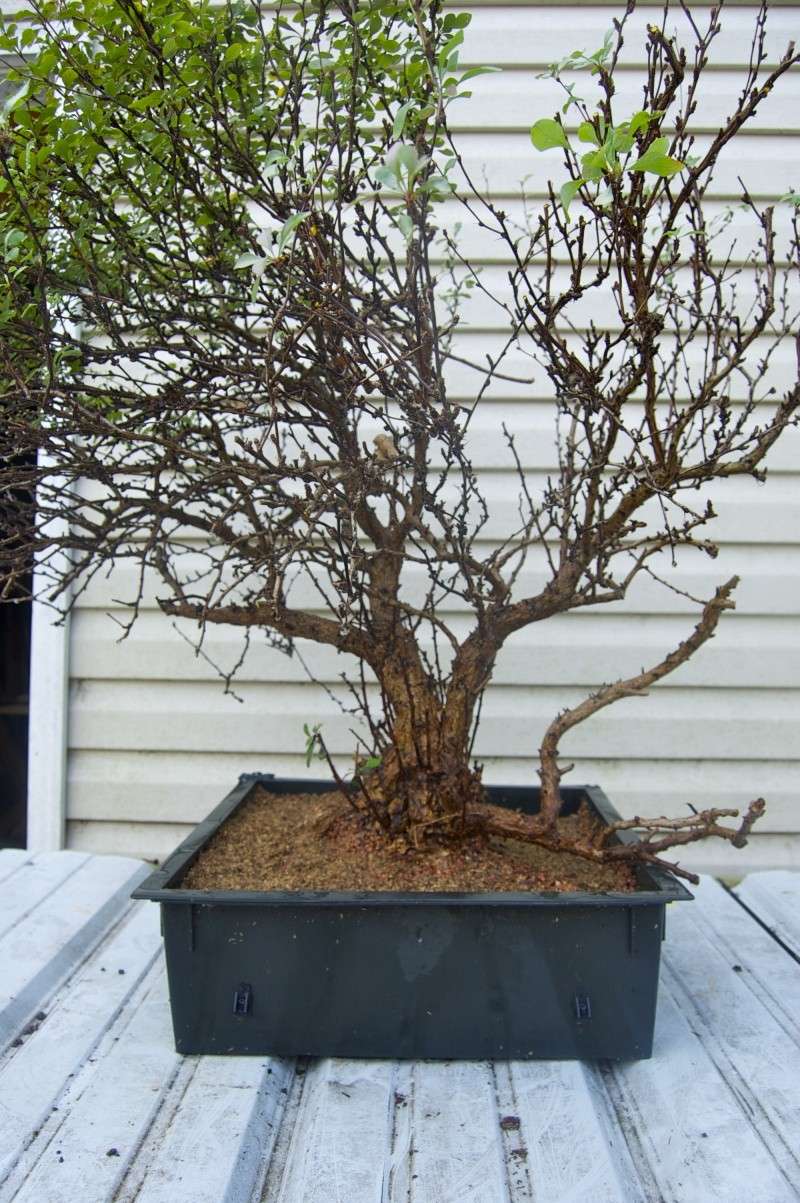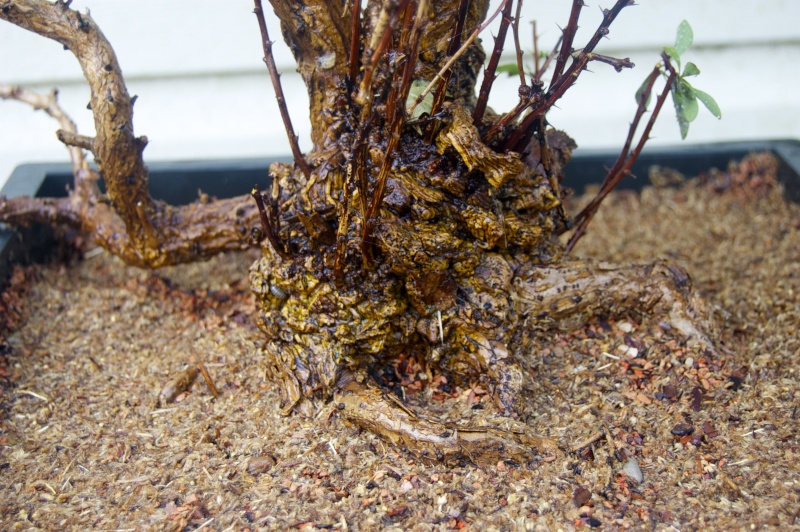 Jim Doiron

Member






Jim Doiron

Member






---
Permissions in this forum:
You
cannot
reply to topics in this forum