Harvey Carapella worked on an old Pitch Pine for his demo. On Saturday he worked on reducing the number of trunks and beginning to carve the remaining trunks into dead wood. Later he decided to reduce their heights.
On Sunday he wired the Pitch Pine into a literati style bonsai.
Bill
Pitch Pine before demonstration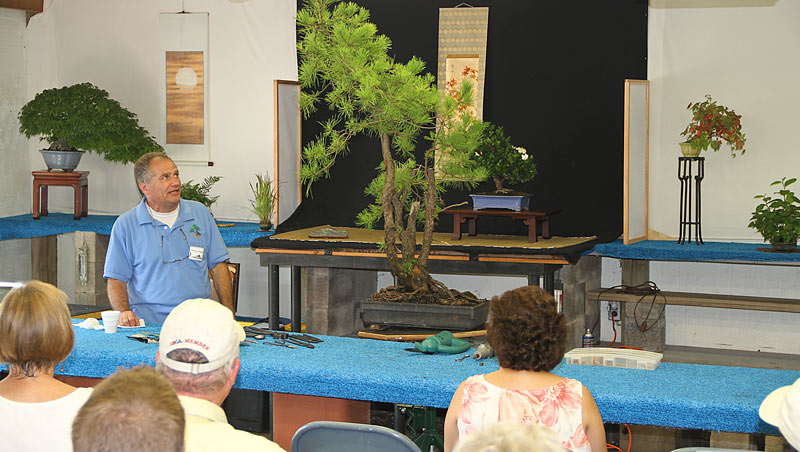 Harvey explaining his plans to reduce trunks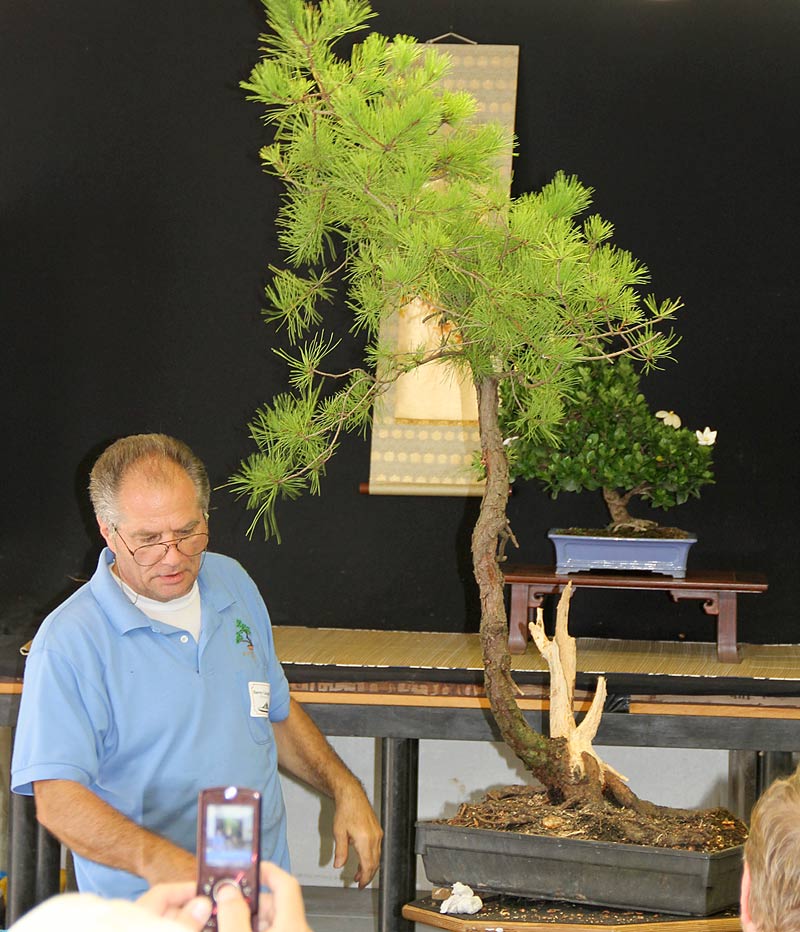 Trunks reduced and created into long dead wood stumps, will be carved and reduced later
Harvey wiring Pitch Pine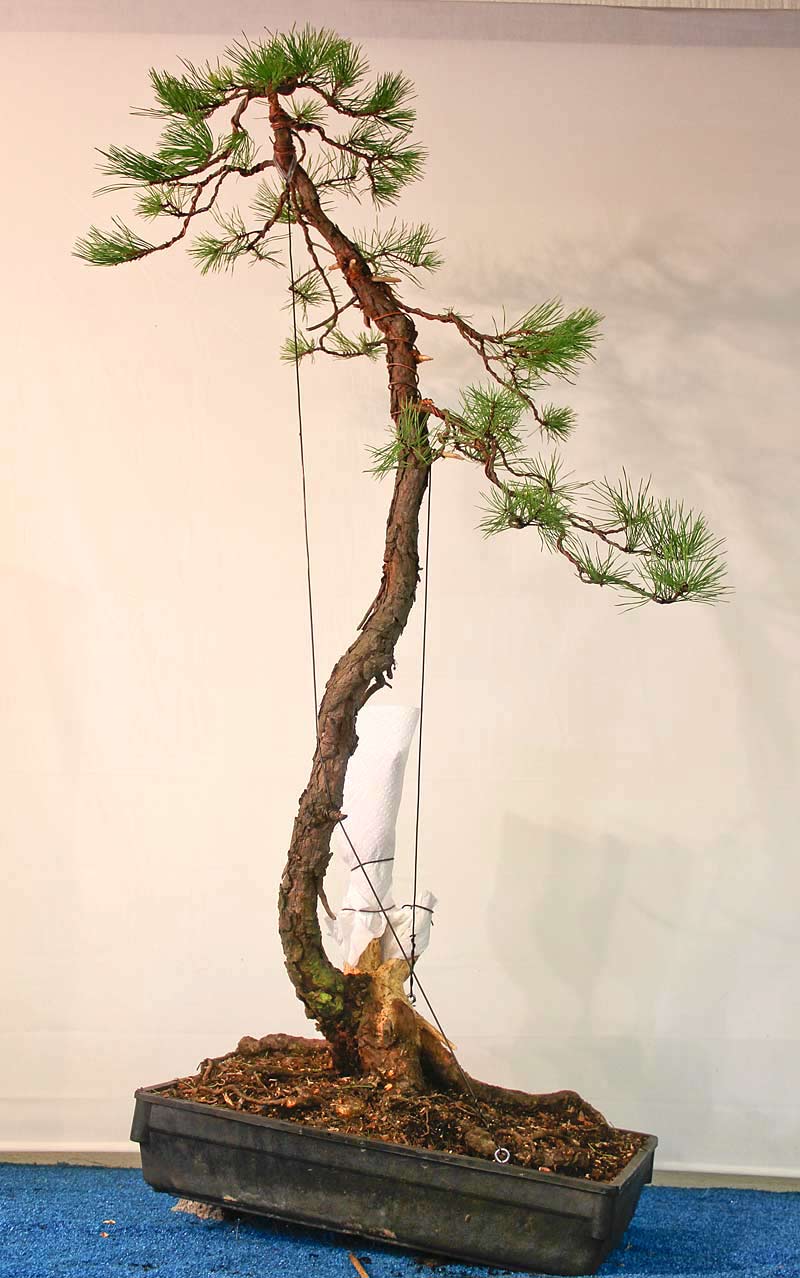 Pitch Pine after demonstration by Harvey Carapella

William N. Valavanis

Member





WOW!
and thats what it finally arrived at! Excellent!

Bill If you have them would you put picture up of the Dwarf Scotts pine you did earlier today I was so sad to have had to missed it!

I cant thank you enough for opening up your home and garden throughout the weekend, It was really wonderful!
-jay

drgonzo

Member





It also really needs to be pointed out that Harvey was doing that demo on Saturday in some kind of terrific, mango swamp, heat!..I was dripping sweat sitting still, and he was up there under the lights!

drgonzo

Member






---
Permissions in this forum:
You
cannot
reply to topics in this forum