Hi Friends I'd like to share with you our Vale of Clwyd Bonsai Society Show.
Friday, started off a bit grey, weather wise, but that didn't matter. We would be delivering trees to Hawarden's Dale Side Nursery, Garden Centre, where our show was being held. After setting up the show stands and moving a few BBQ's out of the way the staging was set for our show.
So here are a some photos from our show weekend. Thanks all for viewing......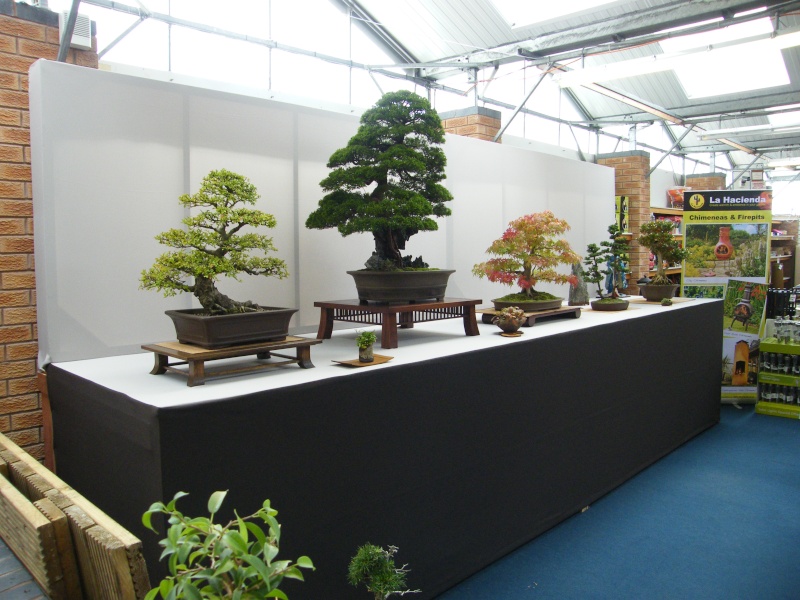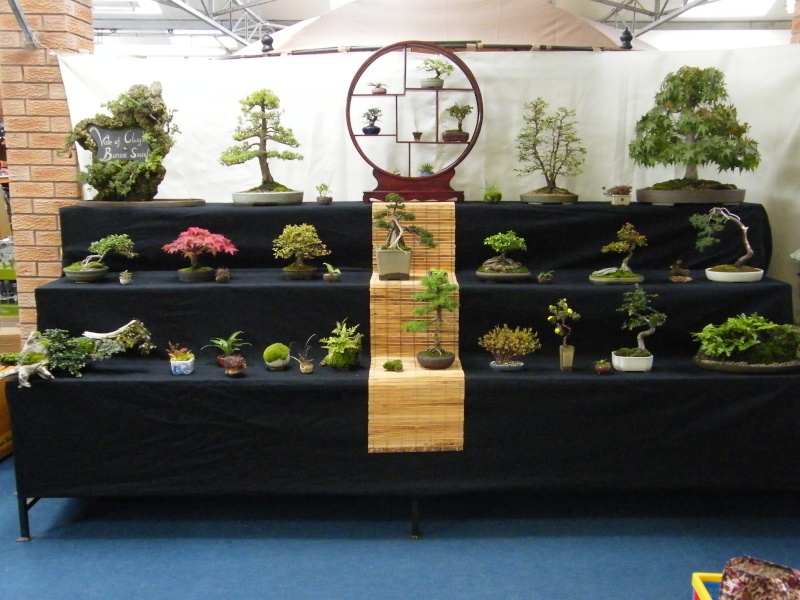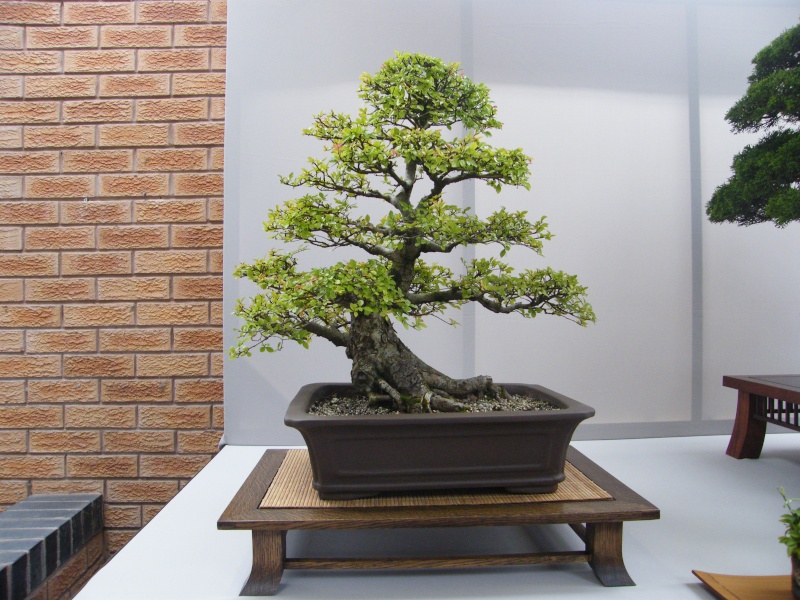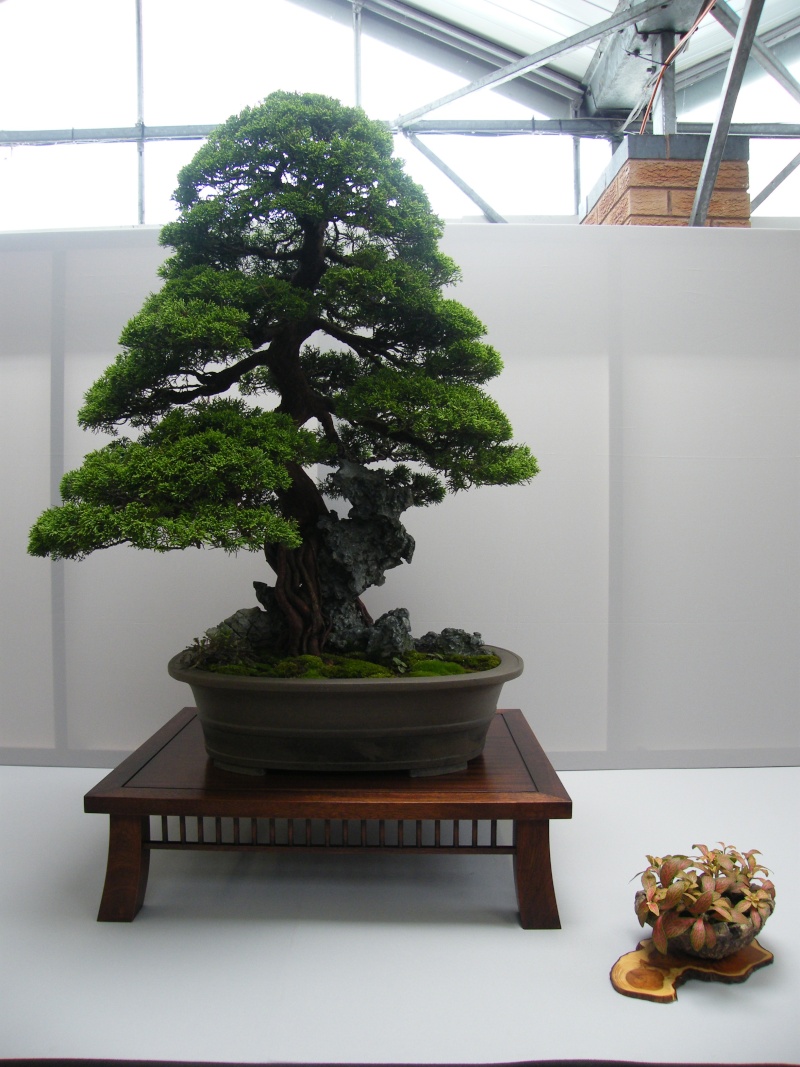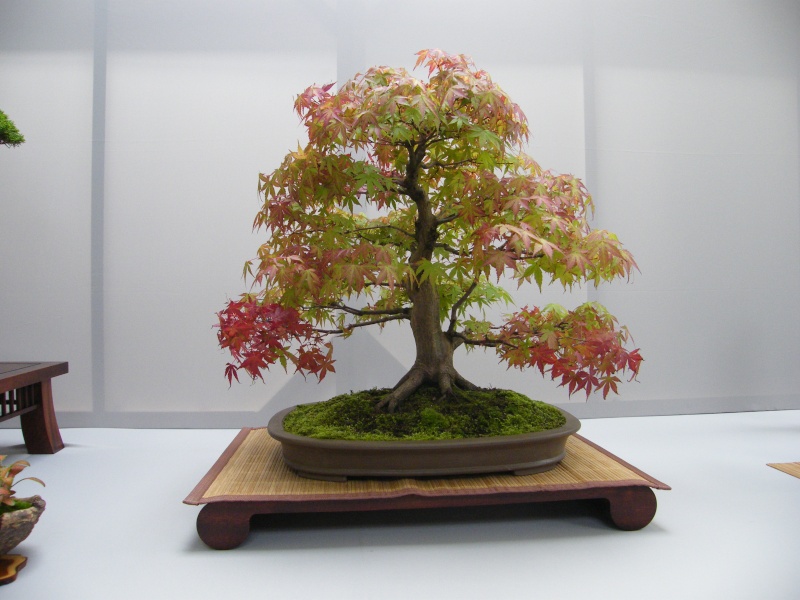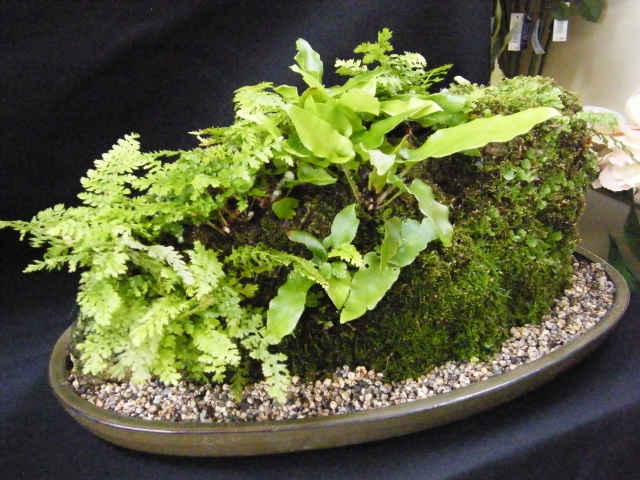 THANKS for watching!!!
Bryan

DangerousBry

Member





what a fantastic variety of trees and in lovely condition......i love the mossy rock with ferns etc - very natural indeed. have you got a close up of your club logo planting?

cheers Marcus

marcus watts

Member





HI Everyone
My other half My wife Anne and I popped across the Country Border and into North Wales from The Wirral (no passports needed) On Saturday the 3rd September 2011 to visit the our Friends and Bonsai Neighbours The Vale of Clwyd Bonsai Society and had a most Welcomed Greetings from Chairman Dave B, The Training Officer Dave Y. plus the rest of the Members who were there and they allowed me to the pleasure of taking a few images of the their Bonsai Display at Daleside Nursery, Gladstone Way, Hawarden, Deeside,FlintshireCH5 3HF
The both of us enjoyed the VoCBS so much so that if all goes well i will be going back for to see the display on Sunday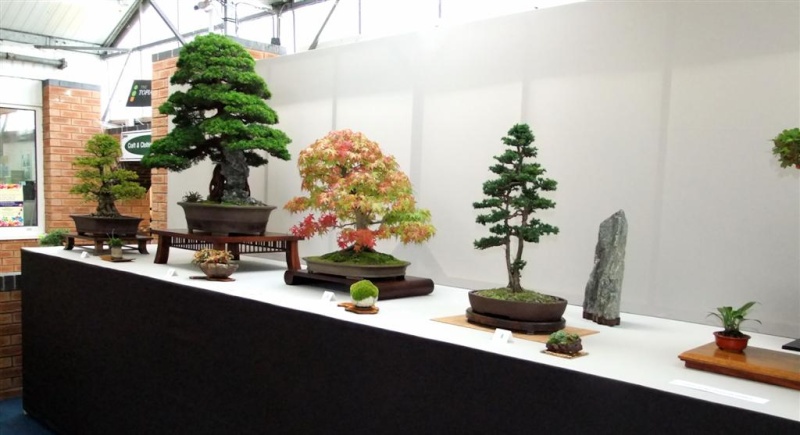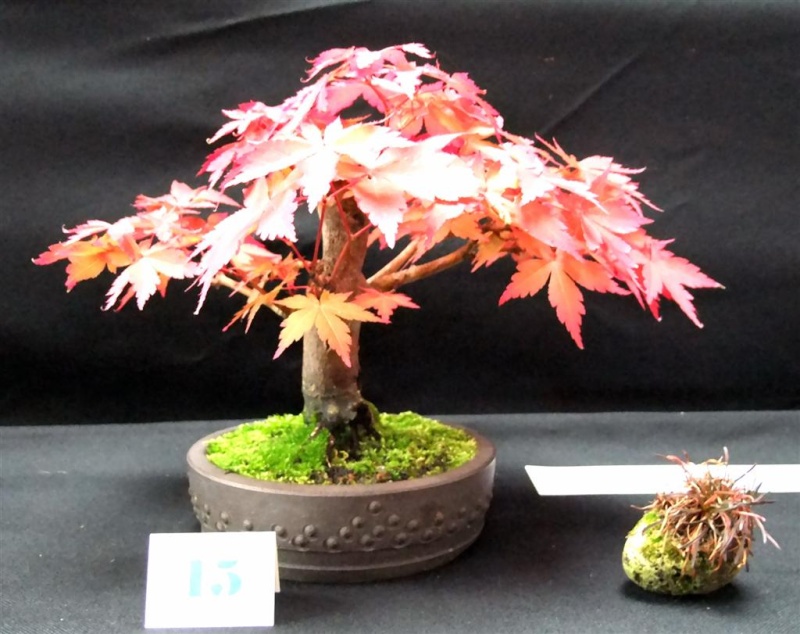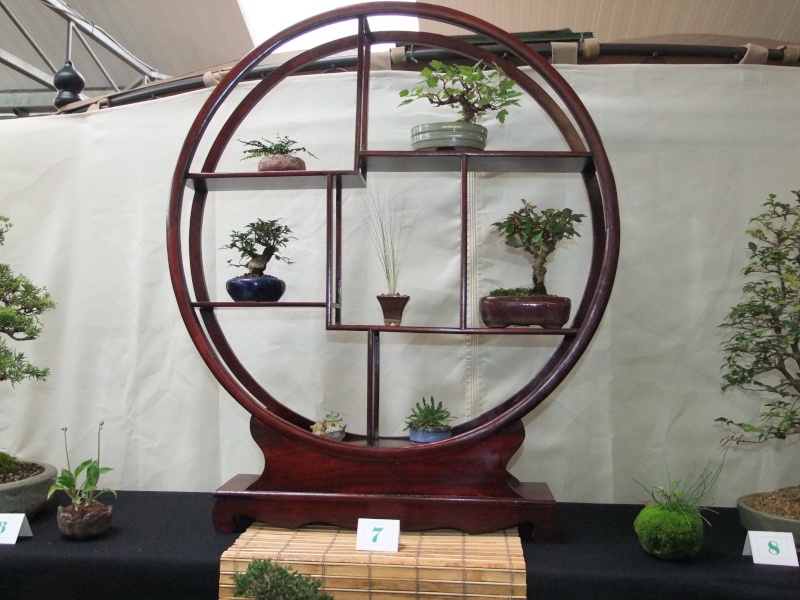 More images to followed soon
Thanks to the VoCBS Chairman for allowing me to share these images with you all
Take care and look after each other and all your Bonsai Trees

The Lad

Member





Hi

Thanks for sharing more photo's of our club show....

Hope enjoyed your visit. Did you vote for your favourite tree???
I'll be there from 12pm tomorrow, all afternoon. Come and say hello if you make a return trip!!

Thanks
Bryan

I did put a few photos online this afternoon, just before you posted...... You must have had a little better light for your photos the quality is excellent... Thanks again

DangerousBry

Member





marcus watts wrote:what a fantastic variety of trees and in lovely condition......i love the mossy rock with ferns etc - very natural indeed. have you got a close up of your club logo planting?

cheers Marcus
Thanks Marcus... More pics to follow... Also - theLad has posted another topic with some more photos. But here is a link to the one he's posted of the Club Logo Rock
http://www.servimg.com/image_preview.php?i=91&u=16669129
Thanks
Bryan

DangerousBry

Member






DangerousBry

Member






DangerousBry

Member





Hi Bryan

I hope you did not mind me taking a few images and posting them on the IBC Forum

Yes I will be there tomorrow if all goes well So I will hope to see you there

I have also placed a folder of The Vale of Clwyd Bonsai Society onto W-B-S Facebook page
I still have some more images but I will keep them for Facebook if that's ok with you

Take care

Jim thelad

Last edited by Kev Bailey on Sun Sep 04, 2011 9:33 am; edited 1 time in total (Reason for editing : Merged Topics)

The Lad

Member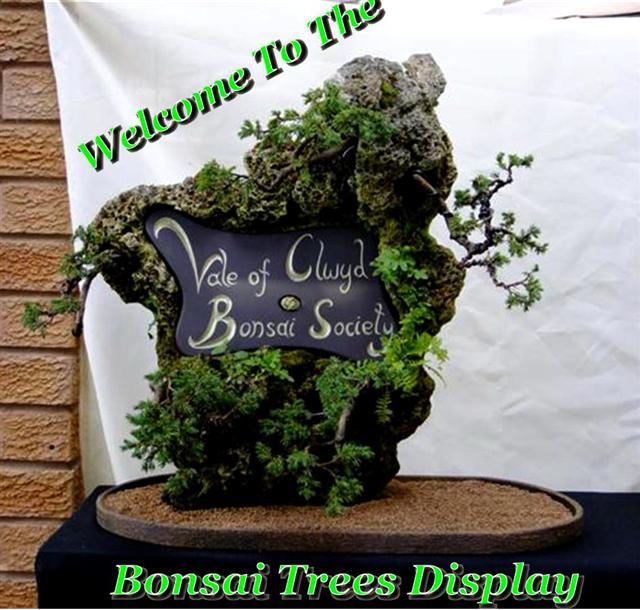 It was back across the Country Border to North Wales to The Vale of Clwyd Bonsai Society and for me it was just as wonderful as it was on Day 1 and I enjoyed it more the second time round with the added bonus of a Small Workshop with members working on a Pine belonging to Bren and as one member said " it must be the most talk about Pine during the 2 days of the display " On Day 1 the tree was discussed in length and Finally Bren gave the go-ahead to work on his tree on Day 2
It was also good to see some members from Wirral Bonsai Society Brian, Ian W,The 2 Dave's, Ken and Mark but I would have liked to have seen more members as no matter what, All Bonsai Societies and Clubs needs support from Each other. if at all possible
It was good to get the VoCBS group together on the day to stand in front on the Large Tree Display stand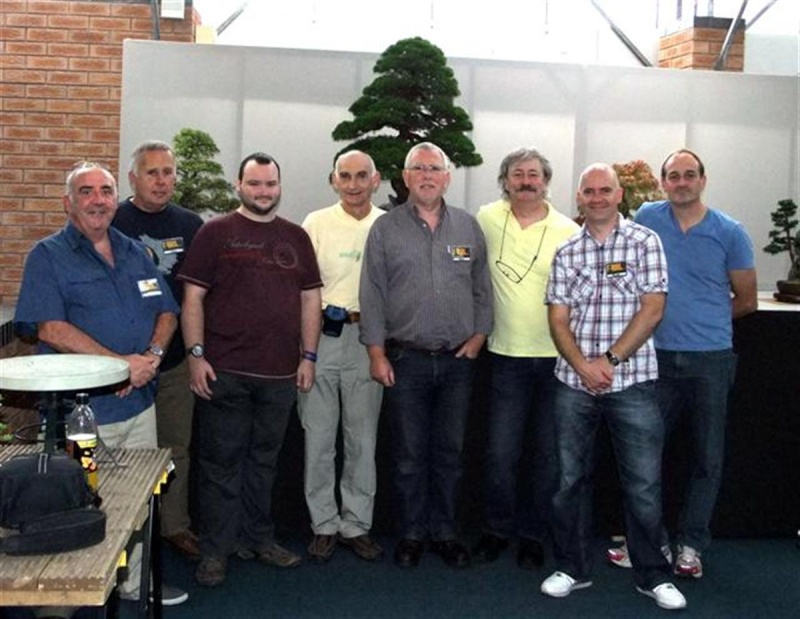 Many of these great and wonderful gentleman some of you will either know by name or by their image unfortunately not everyone was present when the group image was taken but I would like to thank Ken, Kev, Mark, Othelia, Steff, Dave Y, Dave B, Bren, Andy, Matt, Bryan, John, Brian and Nick,and also the ones I have missed out for allowing me the opportunity to be present and I sincerely hope by showing what happened over the 2 Days of Bonsai Display many of you will know and respect the amount of work that everyone puts into put on a Show Display to keep the Bonsai World thriving here in North Wales,. for me I would like to thank Bryan and Kev B for allowing me to show some of my images of what happened at the VoCBS Display Show
So here goes with images I hope you all enjoy and leave as many comments good or bad as you wish and show support to ALL Bonsai Societies and Clubs no matter where they are There were 21 Bonsai Trees that were on Display were these are just a few = Chinees Elms = Juniperue Itoi Gawa = Acer Katsura = Crytomeria Jap Banddai Sigi = Buxus = Larix = Potenilla = Cotoeaster Pyrcantha and many more forgive me for any mistakes in the naming of the tree and a great thanks to NICK for the list of all the trees
Chairman Dave Y encouraging the young to get involved in bonsai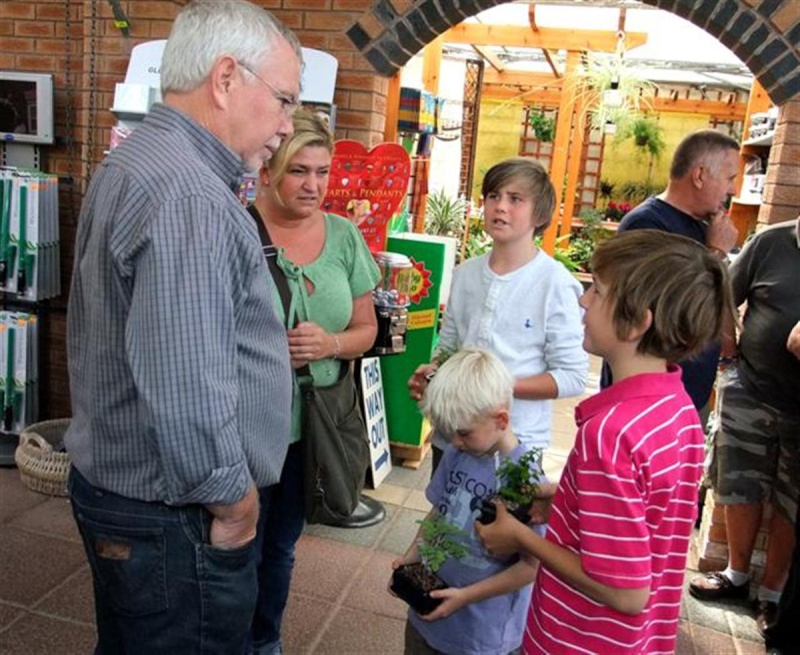 Dave Y chatting with Nick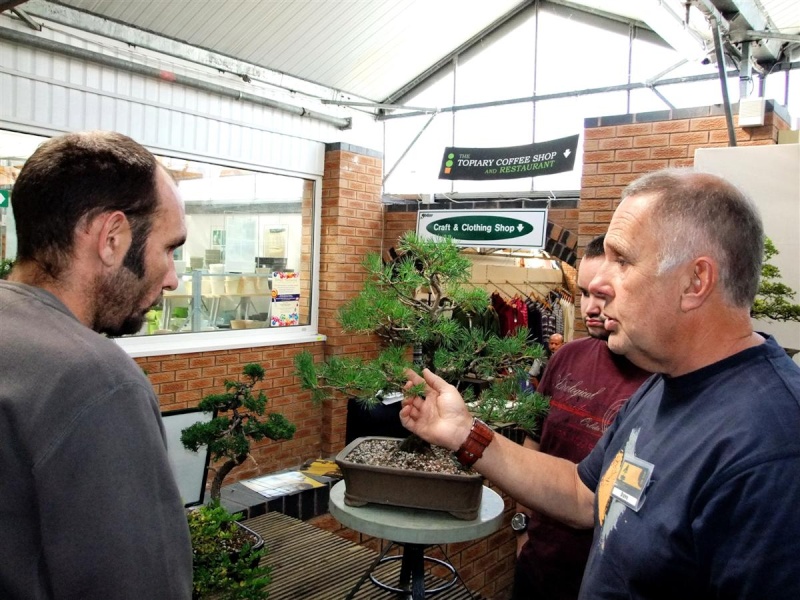 A Familiar Gentleman Kev B can't resist taken an image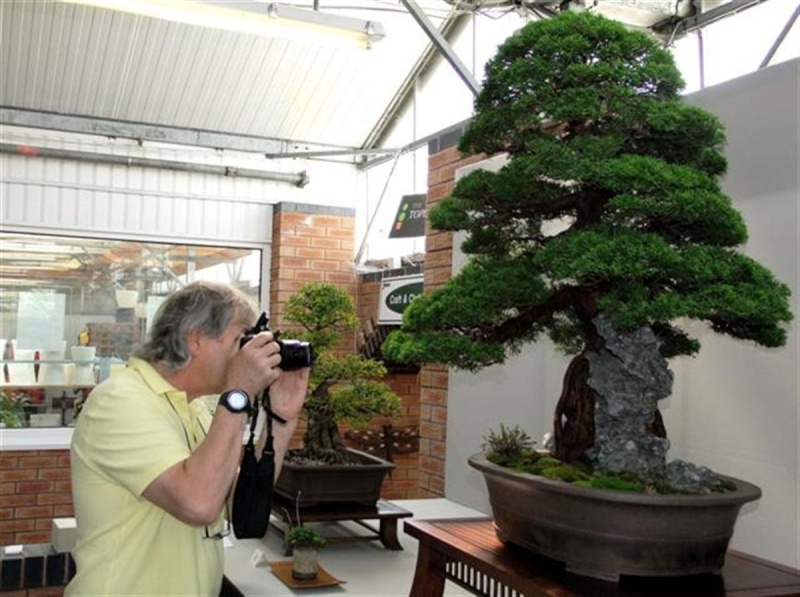 Bryan explains why Big Is Beautiful

Dave Y= Mark and Bren working on the Pine

Ian W from W-B-S could be agreeing with Bryan's thought's

The Meeting of the 2 Chairmen s Dave Y (VoCBS) and Ian W (W-B-S)

Just Browsing
Bryan given his opinion on what he sees happening to the Pine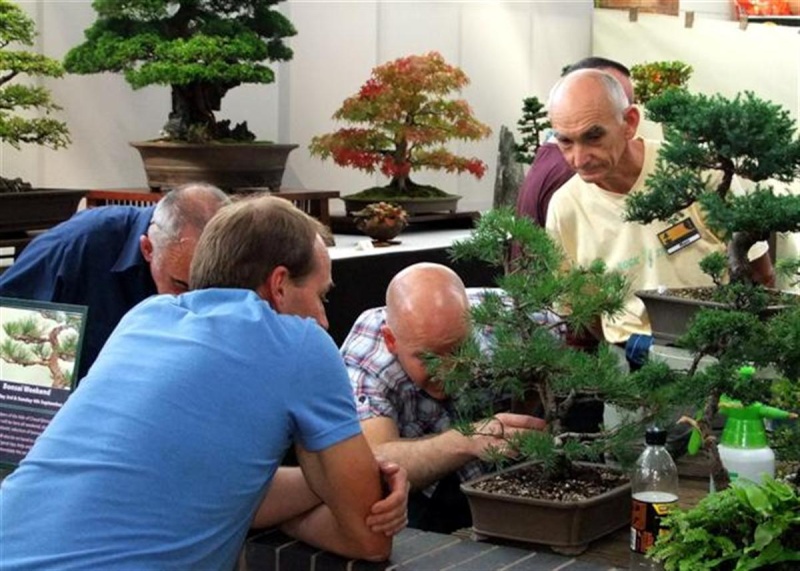 And the final word from the VoBSC Chairman to young members of the Public
I sincerely hope you all enjoyed the massive amount of work and effort the Members of the Vale of Clwyd Bonsai Society did for us all to see and appreciate
On Behalf of my wife ANNE and myself we look forward to being back in Beautiful North Wales again Next year in in you most welcomed and pleasant company
Take care look after yourself and others plus look after ALL your bonsai Trees
Jim thelad

The Lad

Member





Great pics and looked a good day....sorry I didnt stay long but was on call and had to dash

cheers

Steve

---
Permissions in this forum:
You
cannot
reply to topics in this forum