Good day everybody
I am new to this forum and this is my first post ever. I started this Portulacaria in November 2006 from a truncheon. A branch was cut off the main tree and left in the sun to dry for two weeks. It was then planted in free draining soil. By August 2007 it was growing well.
In October 2007 I decided to do drastic pruning (cutting). The next picture shows what I did.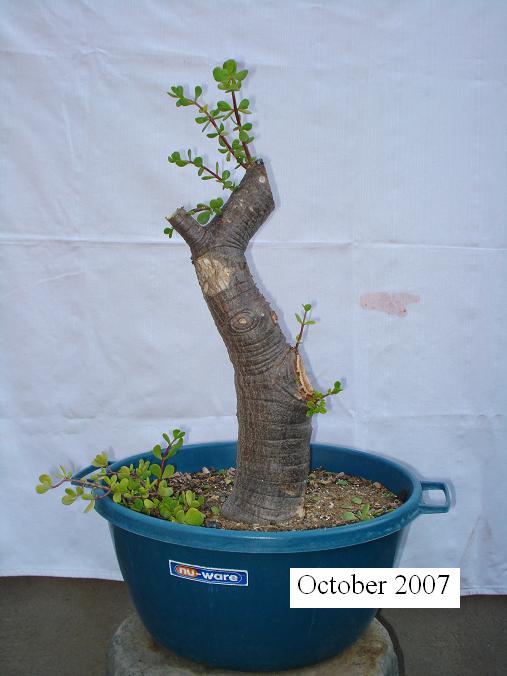 The next picture is what it looks like at the moment.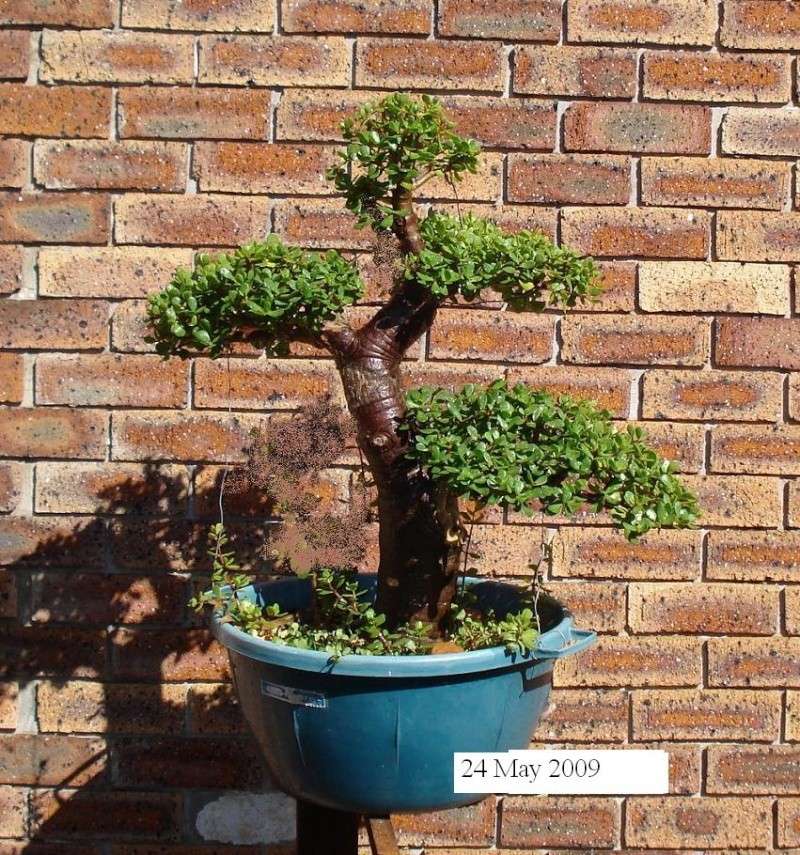 And the next picture shows a virtual of where I think I should be going with it. Any advice would be appreciated.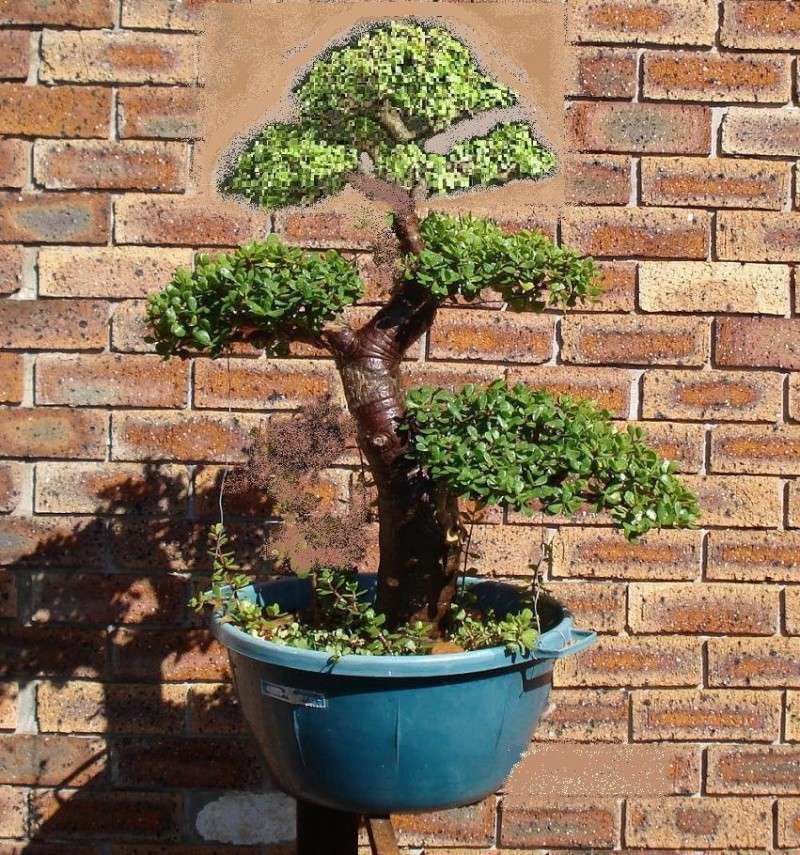 Jaco Kriek

Member





Excellent progress. I just wish this sort of material was available here. I've loved Porulacaria ever since I saw a couple of monster trees at Jim Smith's in Florida with Billy.

_________________
"It is not the strongest of the species that survives, nor the most intelligent. It is the one that is the most adaptable to change." - Charles Darwin.

Kev Bailey

Admin





Truncheon no more. The only thing I see or don't see is a back branch. Don't forget your back branch. I used to have a nice one but I damped the thing off darn-it.
__gary
Hi Gary
Thank you for the reply. You are absolutely correct about a back branch. There is a back branch as shown on the following picture but it is at the same level as the smaller branch to the right. Where would the best position for a back branch be?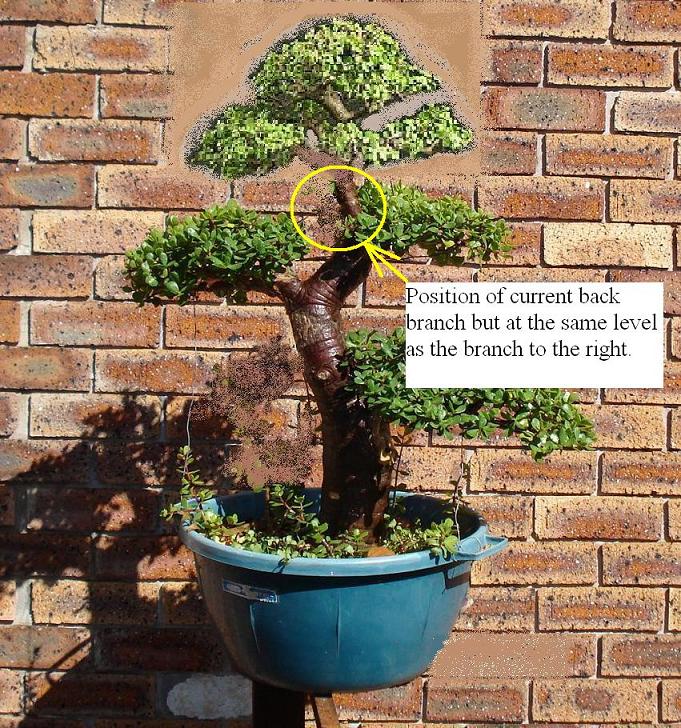 Jaco Kriek

Member





---
Permissions in this forum:
You
cannot
reply to topics in this forum