The Suiseki Study Group of Upstate New York will be having our 1st Upstate New York Bonsai Exhibit on Saturday and Sunday, September 3-4, 2011 at the International Bonsai Arboretum in Rochester, New York. This event will take place during the Autumn 2011 Open House & Sale. To celebrate my 60th birthday (September 3) award winning bonsai artists Harvey Carapella and I will be presenting two demonstrations on both Saturday and Sunday at 11am and 2pm on advance bonsai techniques. Additionally there will be bonsai displays as well as the masterpiece bonsai in the garden to study. Bonsai, pre-bonsai, containers, tools and supplies will also be on sale.
All events are free.
I look forward to welcoming you to our 1st Suiseki Exhibit as well as the Open House & Sale.
This morning the study group came and set up the Suiseki Exhibit. Please come visit to see the other 46 suiseki our 13 members are sharing in the exhibit.
Bill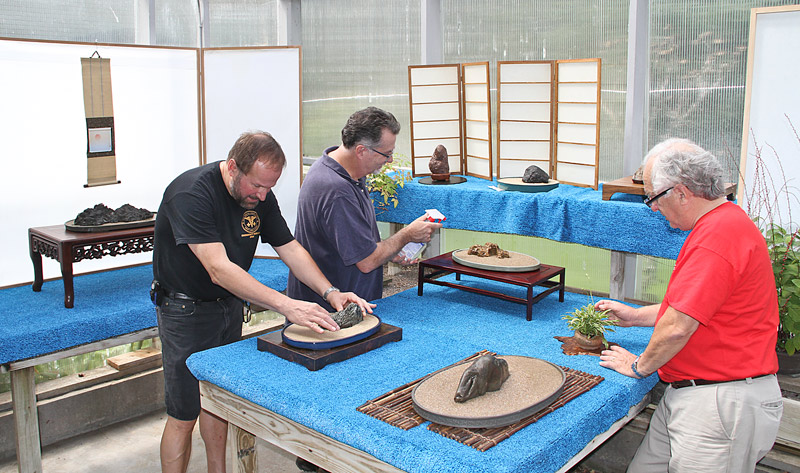 Joe Moore, Marc Arpag and Ron Maggio adjusting the suiseki exhibit.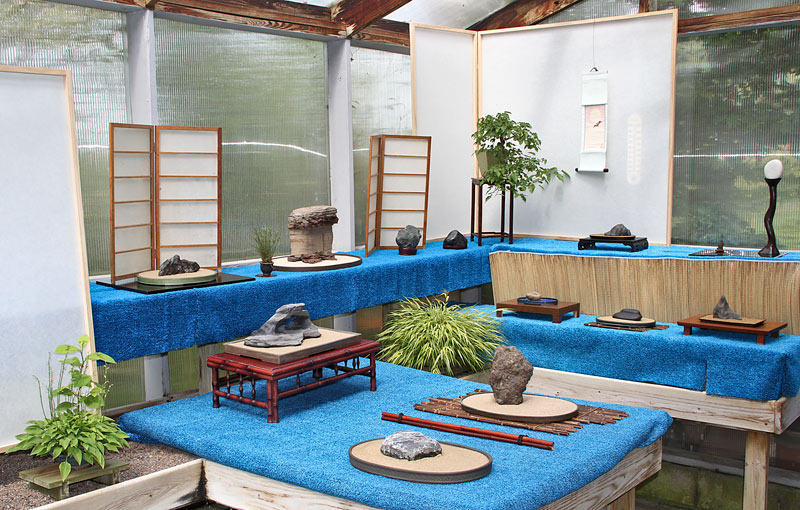 Sectional view.
Jane Schuster's California suiseki in an antique bronze water basin from the collection of Jerome Cushman.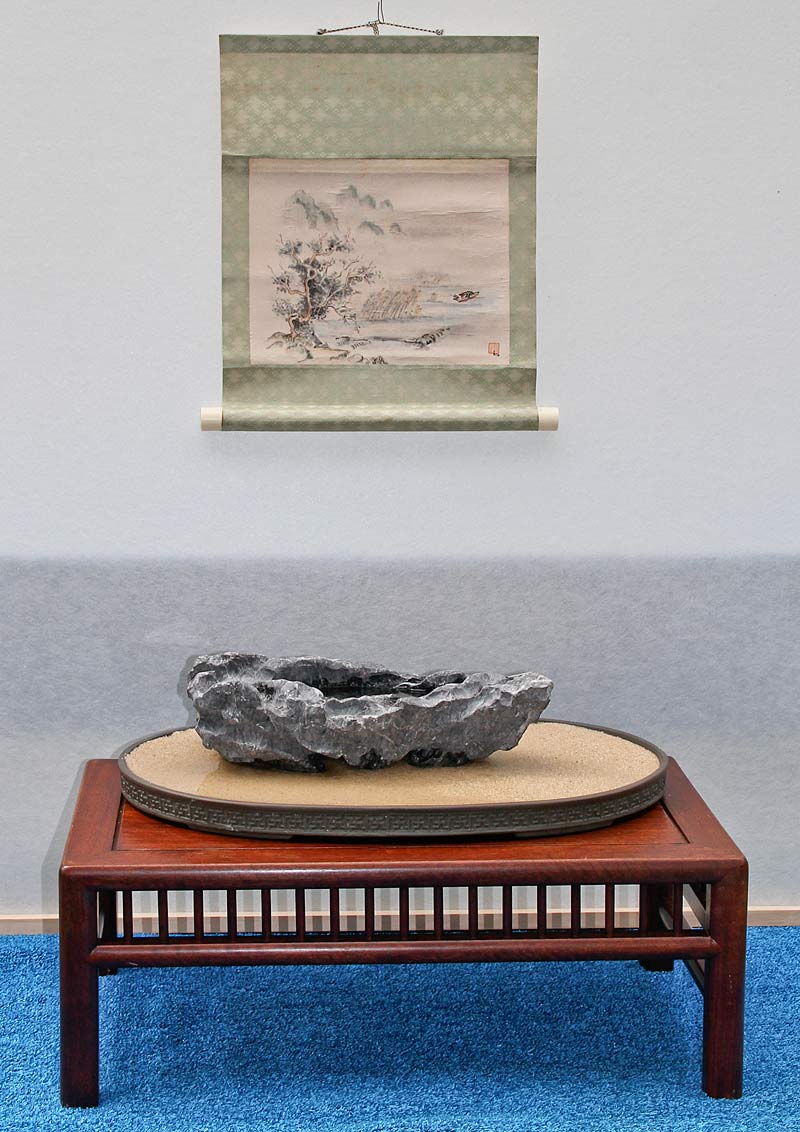 Ron Maggio's water pool stone from Japan

William N. Valavanis

Member






drgonzo

Member





I wish I lived closer. Happy 60th Birthday Bill. Sounds like a great event to celebrate the day. I do wish I lived closer only for the bonsai & suiseki...its colder there than Northern Illinois

Neil

---
Permissions in this forum:
You
cannot
reply to topics in this forum