Hi IBC members,
Could any one please help me to diagnose the problem of my maple leaves???
Regard,
Vincent
[img]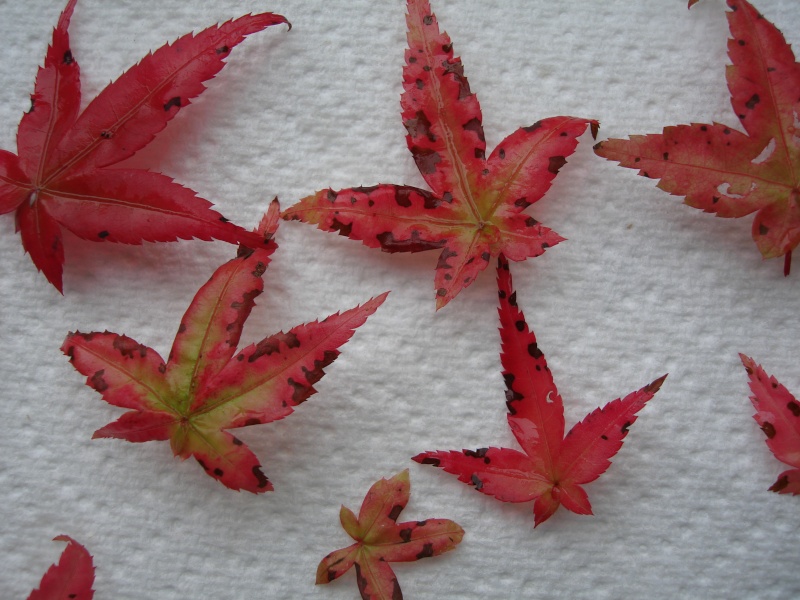 [/img]
I'd suspect it is just the time of year.
_________________
Jim Lewis - lewisjk@windstream.net - Western NC - People, when Columbus discovered this country, it was plumb full of nuts and berries. And I'm right here to tell you the berries are just about all gone. Uncle Dave Macon, old-time country musician

JimLewis

Member





Thank you again Jim,
I thought it was some kind off fungal disease at first, but much relieved now...

Well, it probably IS some sort of fungal or bacterial disease, but it's one that preys on leaves that have quit functioning so who cares? It'll go with the leaf, and since I'm sure you clean up on and around your bonsai tables, it won't be there in the spring.
_________________
Jim Lewis - lewisjk@windstream.net - Western NC - People, when Columbus discovered this country, it was plumb full of nuts and berries. And I'm right here to tell you the berries are just about all gone. Uncle Dave Macon, old-time country musician

JimLewis

Member





---
Permissions in this forum:
You
cannot
reply to topics in this forum