Hi IBC members,
I got this small Mugo pine from a plant nusery, that I'm trying to turn into a bonsai. I've started off by removing all the dead bits (dead needles, dead branches ect) and removed unwanted branches. Today i started wiring the lowest branch of the tree (first branch), but left it coz I'm slightly confused right now.
Seeing some pictures and threads posted by IBC member, i can gathered that the tips of the pine are always facing upwards, position of sun light right?
But to style the tree in that manner, do you remove the needles along the twig, but leave some at the tip in order to wire?
On my nusery Mugo pine i can see two sets of needles, the long ones are obviously previous year's growth, which I've removed the needles on the top and underside of the twigs.
My question now is, do you also remove the shorter needles (this year's growth, in order to wire along that twig so you can bend the tips upward. Or do I have to wait until it hardens further??
Another question is do I also remove all the needles of previous years growth (even the left and right ones on the twig) in order to make wiring easier, or some must be left on for back buddings.
Your feed back is greatly appreciated....please help guys. Thanks
here's a picture of the tree if it helps.
[img]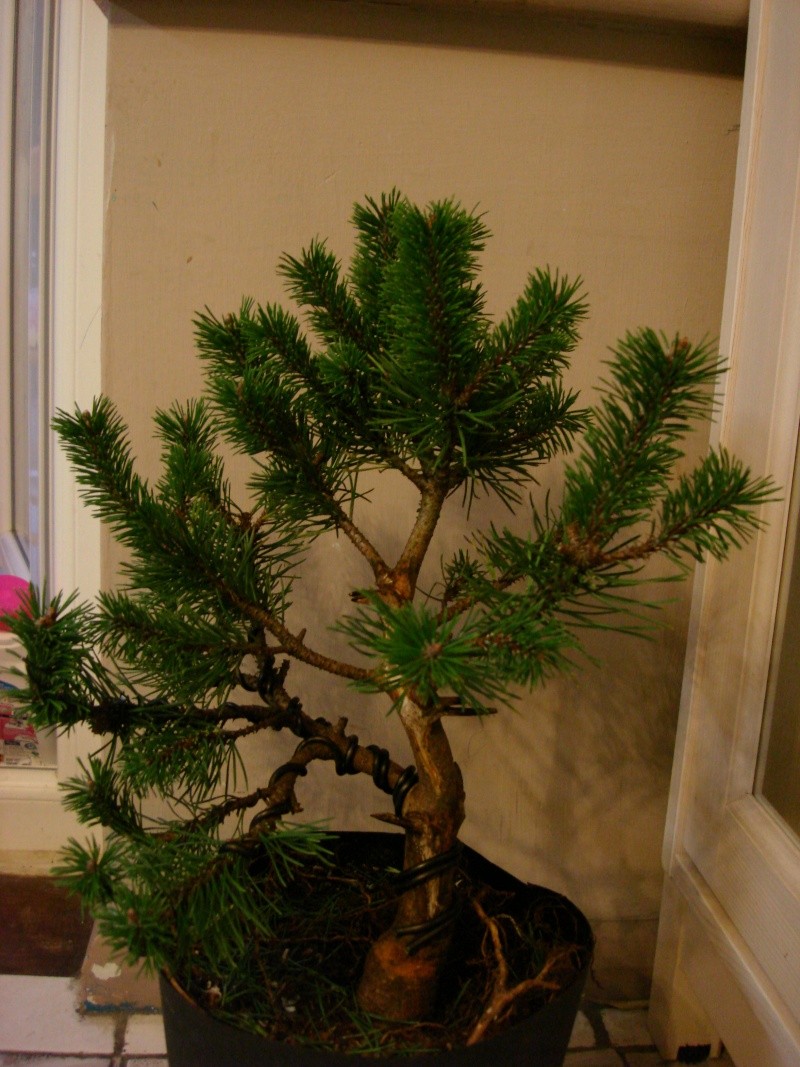 [/img]

---
Permissions in this forum:
You
cannot
reply to topics in this forum