Again, sorry for not adhearing to the identification sticky

Is this a witches broom yew? That was the nursery's guess. Any advice for repotting this fall?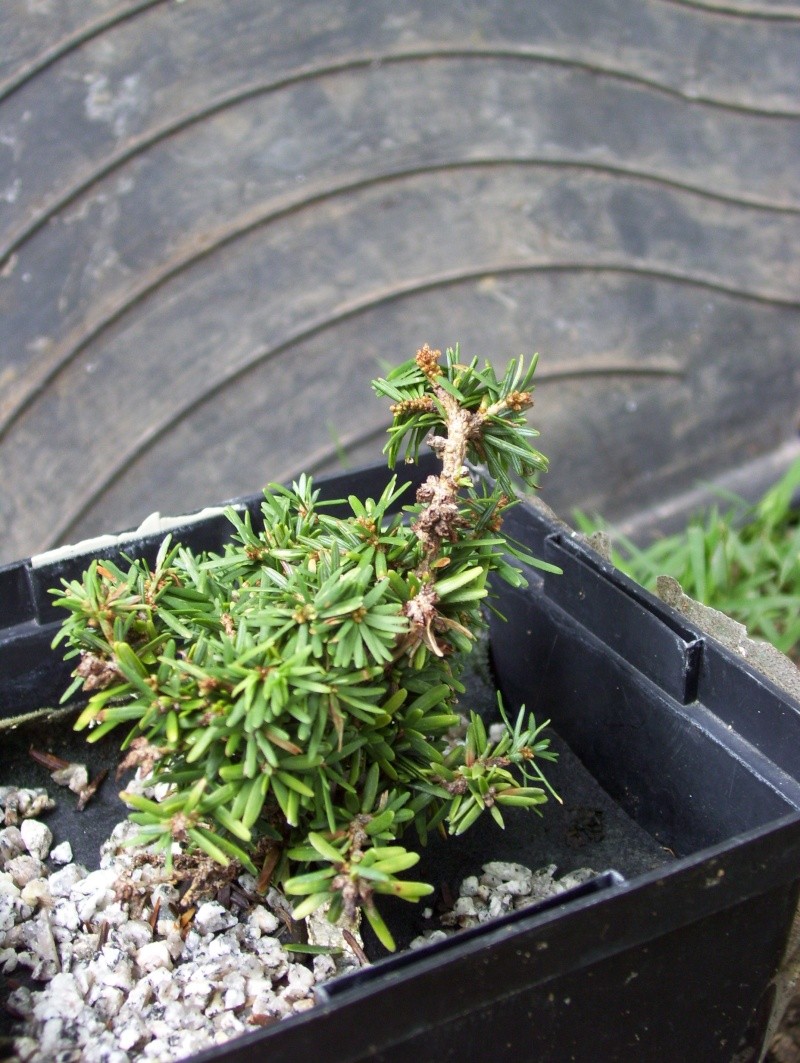 Sorry for the blurry picture. I literally yanked this weedwhacked seedling out of the ground from underneath the parent ornemental tree growing here in zone 7. The parent tree also had the small foliage.

MrFancyPlants

Member





Not sure about the first (looks like a yew, don't know about the witches broom part). The second one looks like a type of locust - either honeylocust or black locust. Do you know what the parent tree is? Was this a seedling or a root sucker?

Chris

coh

Member





I'm pretty sure it was a seedling as it wasn't connected to a larch root. The parent tree was growing near the Chesapeak bay outside washington dc.

MrFancyPlants

Member





Call me crazy, but I think the first may be some form of Miniature Hemlock. I've seen them around at nurseries and they look exactly like the one you have.
I think that you both may be right. Thank you for the input. If it is indeed hemlock, maybe I should put it out front for the bunnies. They have defoliated a couple of my elms several times this summer

Thanks again. This will help with my soil mix for repotting.
dave

MrFancyPlants

Member





Oh, so tree #2 was growing under a larch - so it's definitely not related! That wasn't clear originally...still think it's a locust of some type. I haven't heard of too many (any?) good locust bonsai, but I've got a black locust that I'm going to experiment with. Has anyone worked with locust? I'm most interested in the floral display and will probably treat it like a wisteria - out of sight during the growing season.

coh

Member





Sorry, typo... It wasn't attached to a large root, so that I believe it was a volunteer seedling. I think you are dead on about it being a honeylocust. Thanks!

MrFancyPlants

Member






---
Permissions in this forum:
You
cannot
reply to topics in this forum