This tree was collected 3 years ago by a friend of mine. I pruned it to make a trunk with acceptable conicity.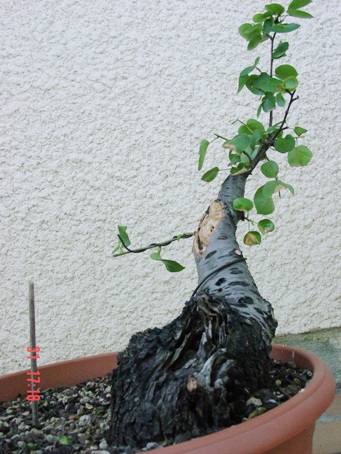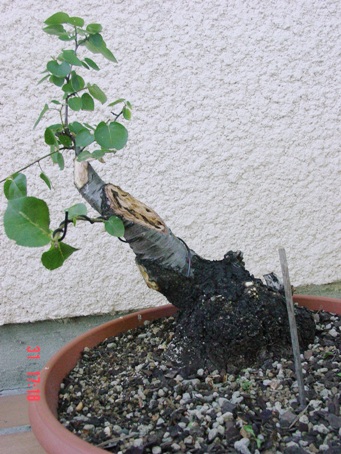 That's quite the base you have there. Is it grafted? I think it has a good future ahead of it. You will have to wait and see how the branches develop.
Thanks a lot Cordon! This is a yamadori of a wild cherry tree. It is not grafted!
Here is a project from Vev: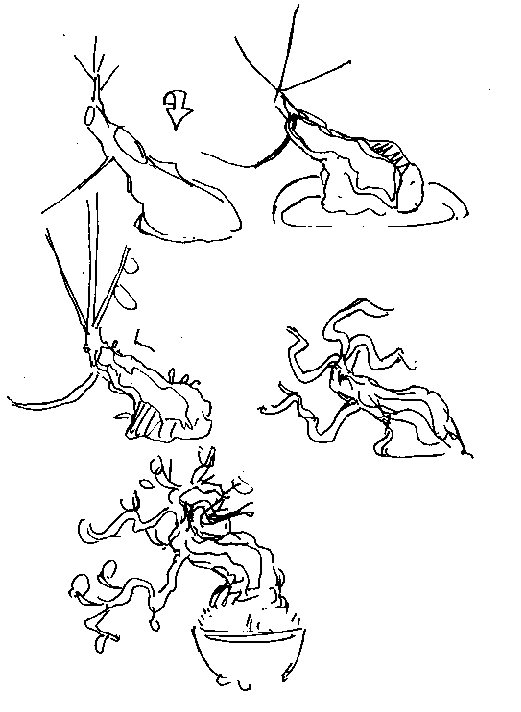 Very interesting design, thnk for sharing.
Regards Salva

Salva

Member





I like the St Lucie Cherry for bonsai. Small leaves, flowers and fruit and attractive horizontally striped bark. I've grown mahaleb and mahaleb var pendula from seed and have a few that are nearing the thickness where I will either chop or style them.

Yours looks like it has a great future ahead of it. Vev always makes very good inspirational sketches, so you have a good friend there.

_________________
"It is not the strongest of the species that survives, nor the most intelligent. It is the one that is the most adaptable to change." - Charles Darwin.

Kev Bailey

Admin





Yes Kev, I know! I have the chance to work with him in a club...
Hope to see your Mahalebs soon!
Thanks.
Sibophone,

Although prunus often tolerate dead wood, if you goose not to incorporate it to the design, you might waht to chooose to bury the tree completely in the ground during the dormant period. This is a good way to stimulate the cicatrization of large wounds in prunus.

Kind regards,
Jose Luis

jrodriguez

Member





Hi Jose Luis! Thank you for this great advice! I will try to add mouvement with a shari. So I'll may try this on another tree!
Thanks a lot!
The shari: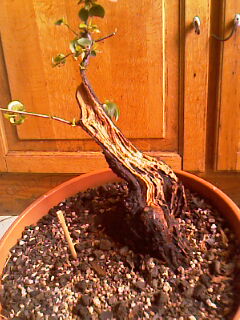 ---
Permissions in this forum:
You
cannot
reply to topics in this forum