Dear Viewers
In this topic i'll share photoos of our visit to the Nong Nooch gardens .
It was Big , very big , beautiful and overwhelming !
The gardens had this year a golden award winning at Chelsea Flower Show ,
In 1 photo is Stonehedg (?) made in a tropical landscape.
I'll just upload the photoos and You can see allmost all the beauty i 've seen.
ENJOY !!!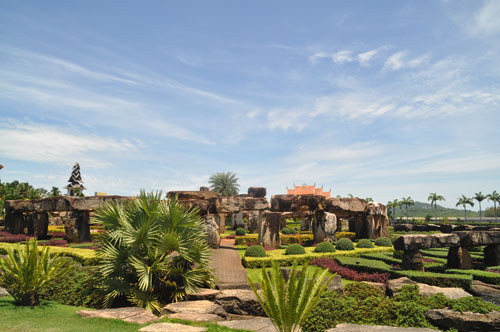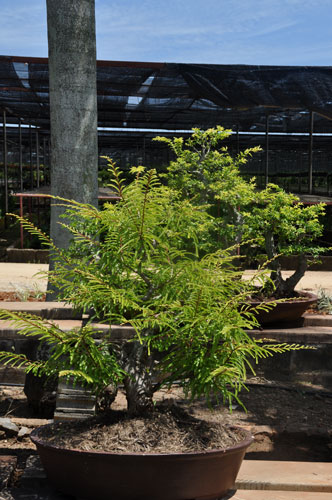 Last edited by Morea on Wed Aug 17, 2011 9:19 pm; edited 1 time in total

Morea

Member





Last edited by Morea on Wed Aug 17, 2011 9:19 pm; edited 1 time in total

Morea

Member






Morea

Member





Hi Morea,
very nice pictures, I can see you enjoyed your self, who wouldnt with all that rain we have.
You look very happy in your avatar

Peter

landerloos

Member





hi morea , yeah its great living here did you go to the million year stone park and bonsai garden as well ? please note in picture no.5 gasiow tree <phyllanthus taxodiifolius beilli > its a pity they hav,nt refined the foliage . hope you visit again . regards john
Dear
Peter,
Yes , it is wonderfull



John ,
Indeed about the foliage , I noticed in that exhibit area the bonsai's were all wired , a few were cut.
Mabey it was the time of year to let grow after a cutting.
In the penjing area all were wired , more were cut.
That was the exhibition with the turtles , show more individual photoos from this soon.
I did not visit the million year stone park , saw it and read there were award winning bonsai
exhibitioned , instead we went to Khao Chamao And Khao Wong .
First day we could't go , closed because of the heavy rainfall ,
i could understand that as we visited the day after !!
It was wonderfull , had to clime and walk intensively , a superb experience to be in a rainforrest !!
There were so many places we wanted and did go to .
Yes , i would like to visit again , the north !
Where do You live in Thailand ?
Are You Thai or an immigrant ?
Kind regards
Morea

Morea

Member





hi morea , no i,m not thai i,m british , lived here 5 yrs now and i live in north east thailand in khon kaen, but my wife is thai and she owns a bungalow in phuket < lucky me > . some of the best bonsai i,v seen in thailand are in rayong , 1hr past nong nooch , but they are traders not public gardens,and worth a visit, also chatujak market < aka j j > in bangkok has a large bonsai area . regards john
Dear John
Now i understand , i've read Your other topic about the "phyllanthus taxodiifolius beille" !!
These trees grow kind of everywhere , in the beginning i thought it was a "nitida"
Also saw some fruits on it , is that the very sour fruit what is also used in banana salad ?
As i was in Thailand , specially in the beginning , thinking of my trees in Holland,
must admit i felt rather ridiculouse , it is so ...... everywhere in Thailand , all , full growing !!!
After 20 min. of rain , one can "hear" flowers open , trees grow !!!
In the penjing area i saw more to share,
Enjoy !
Kind regards
Morea




Morea

Member





hi morea , no i dont think it fruits so maybe different tree, i must admit even i find it it bit difficult to spot them in the wild , unless i,m up close because there are about 5 trees that all have similar leaves . i,v got lots of these grasiow and i,v bought 4 more today, but because they are kept cut back i,v never seen fruits, i,v asked my wife and she says they dont fruit . i know what you mean about it being full on out here with bonsai, but we are near to china where it all started . regards john

---
Permissions in this forum:
You
cannot
reply to topics in this forum