Hi bonsai lovers
This is the story of an old larch collected in the Swiss Alps in 2000. 2 years after collecting most of the branches died off - maybe the roots were not strong enough or the tree didn't like my treatment.
However, I changed the soil and placed the larch in a shaded position protected from the wind so the tree could recover.
2 month ago I did the basic styling. Here are the pictures.
Greetings from Switzerland
Peter
01 acclimatization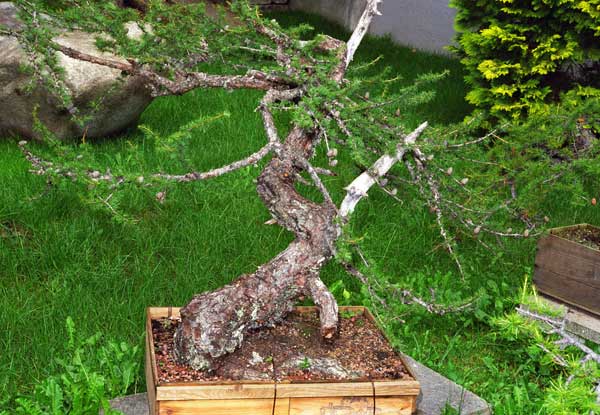 02 bending the mainbranch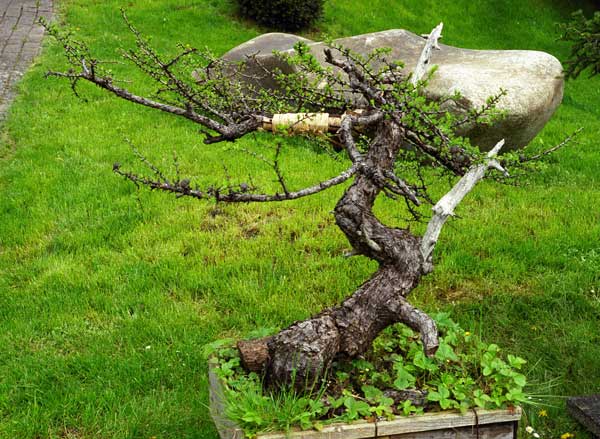 03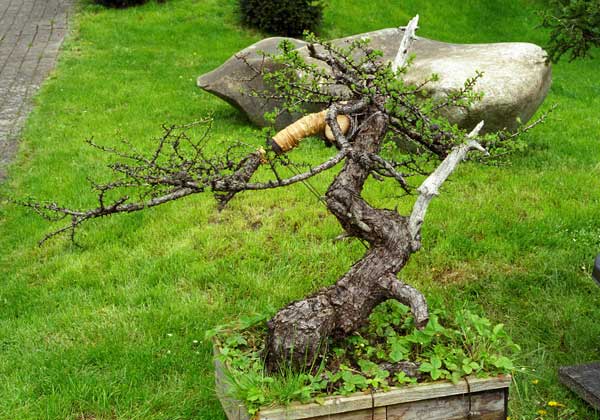 04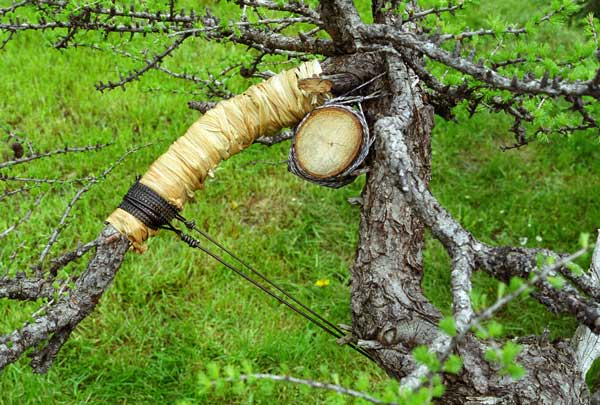 05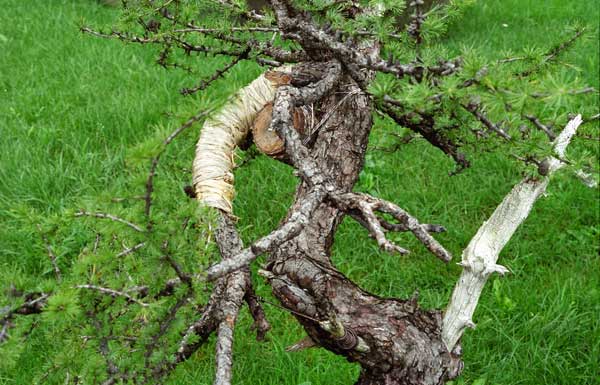 06 larch 2001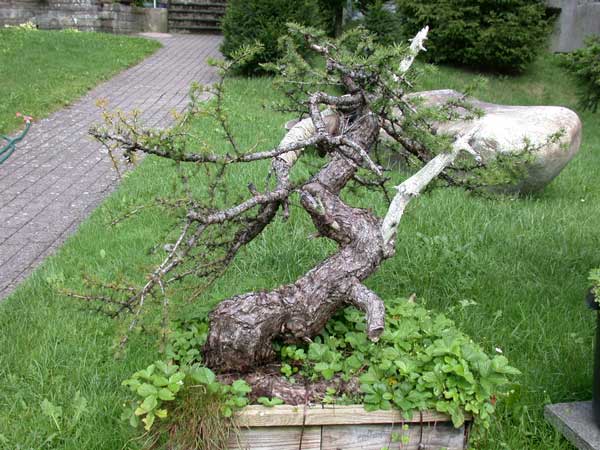 07 trunk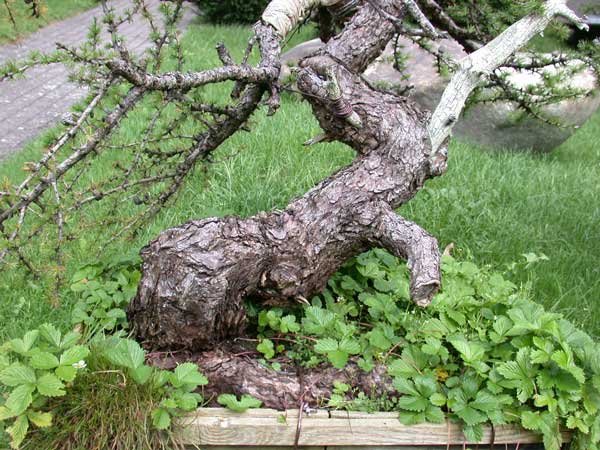 08 dead branches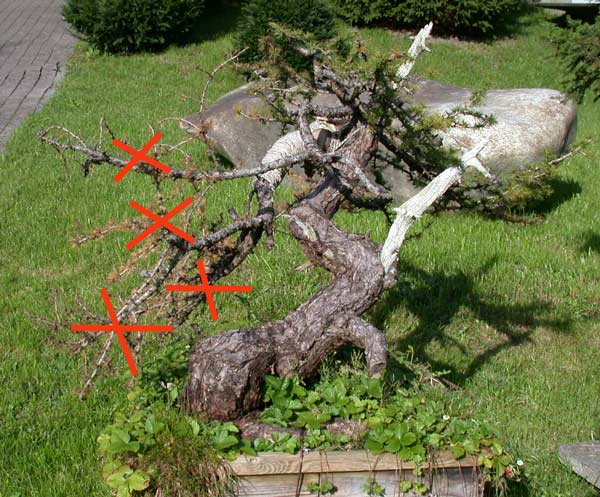 09 new shoots 2005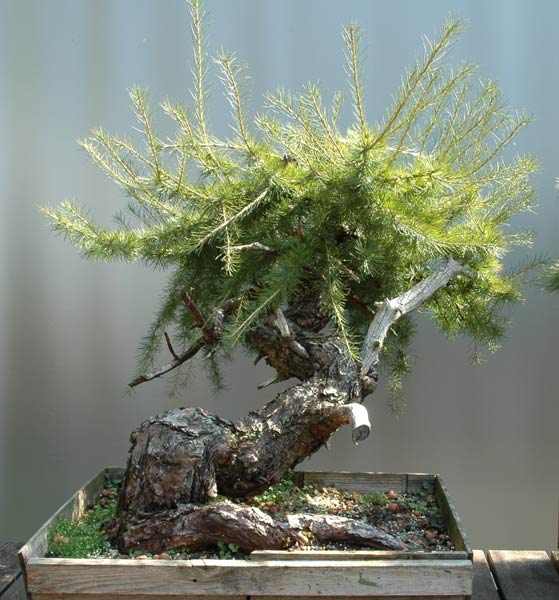 10 May 2007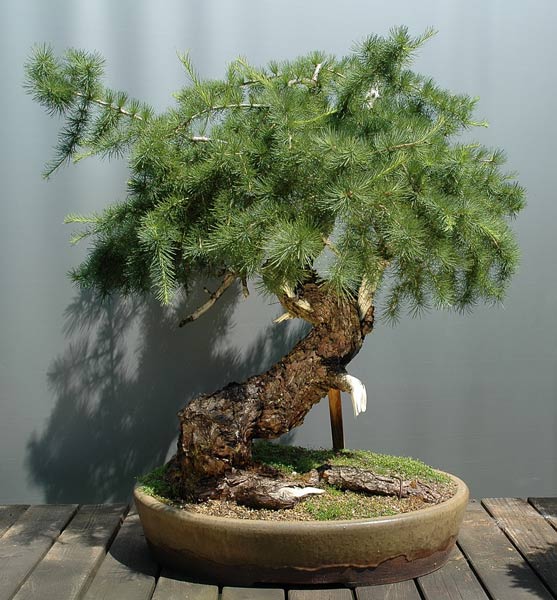 11 new foliage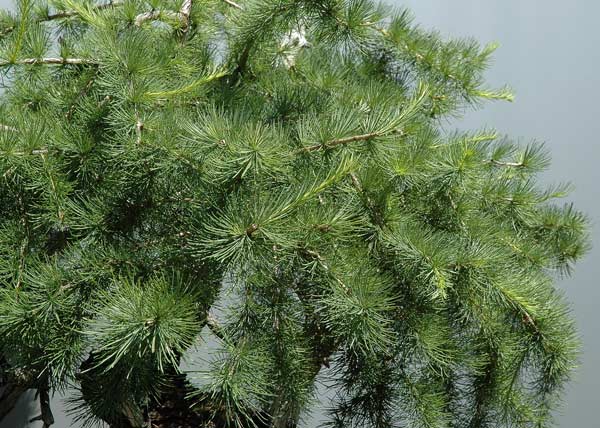 Peter Thali

Member






Peter Thali

Member





Great tree! I also love the pot i think in compliments the tree very well.
very beautiful transformation !


sixhunter

Member





Blooming heck Peter, that's a stunner. There must be many viewers like myself who had not picked up on the sheer size of this tree - until your pic from 12 October when you blew my mind away with the scale of the thing when viewed against yourself. It is truly gobsmacking! I suppose I should have picked up the clue from the greenery growing in the soil. Were those wild strawberries?

Many thanks for the post and pics. You have inspired me as to what to do with a couple of collected large larches of my own.

Fiona

fiona

Member





Lovely progression shots Peter, thanks for posting. As Fiona says it's a stunning Larch.

_________________
"It is not the strongest of the species that survives, nor the most intelligent. It is the one that is the most adaptable to change." - Charles Darwin.

Kev Bailey

Admin





Peter, thanks for the step by step on this WONDERFUL tree. I really appreciate the picture with you in it, it gives the true scale and size of this Larch.
In the States our Larches are wonderful but I have seen few (yes there are some) that are of this size.

Jay
Fantastic Peter. I have Larch envy. I tried one this year myself and did not fair so well.
Three questions for you..........

You mentioned changing your soil; what did you change to?
What is the climate where you are? I'm in zone 5 and have had some tell me its too warm here.
What do you use for fertilizer?

Thanks for sharing, beautiful work.

chappy56

Member





Hi Peter,

As usual... Fantastic.

Are you in Switzerland right noe?

Budi

Budi Sulistyo

Member





Amazing tree. Thanks for sharing the progress!

Storm

Member





Hi all, thanks for your feedbacks.
Fione – your're right – those were wild strawberries, but unfortunately not enough to make sweetmeats.
Chappy –after collecting for all my yamadoris I use the soil mix shown in the next pics: 50 % akadama / 20 % mold / 20 % blaehton (fired clay, same like we use in hydroculture) / 10 % Perlit.
I collected this larch on the timber-line in 2000m over sea level. I am in the temperate clima : Cold winters – warm/hot summers.
I don't use a special bonsai-fertilizer like Biogold. I buy what I can get in each gardencenter – normal fertilizer for conifers.
Budi – I'm in Switzerland and I'll be back in Bali next October.
Peter
my soil mix for yamadoris during acclimatization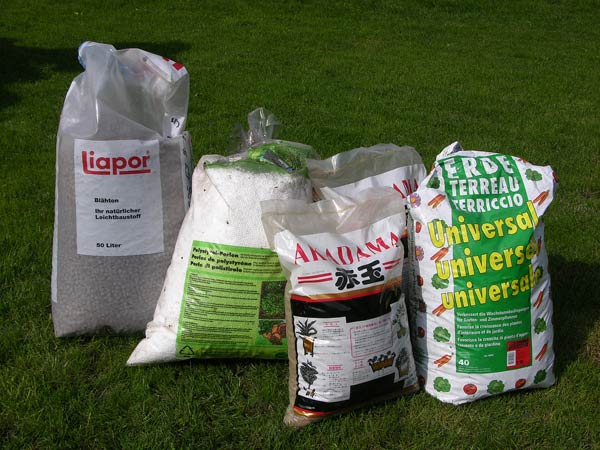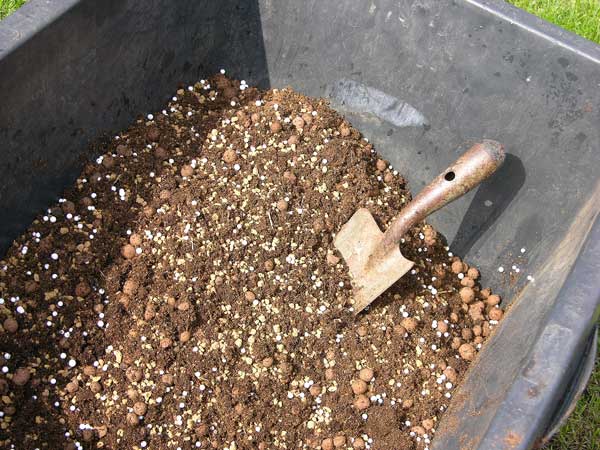 Peter Thali

Member






---
Permissions in this forum:
You
cannot
reply to topics in this forum