Page 2 of 2 •
1, 2
I feel I need to just chime in and remind the OP that Tridents will thicken up nicely when popped into the ground even for just a few years. Your Missouri winters should be mild enough that roots would be ok in the ground..I wouldn't dare do it up my way.

I too have grown a soft spot for the noble Trident maple.

drgonzo

Member





It's not in the ground, but in a grow-box:
July 2007:
Preparing air-layers, June 2008:
The severed air-layers, November 2008:
The mother-tree, 12 August 2011:
So yes, it's good advice top ut it in the ground, or in a large grow-box, and let itgrow, let it grow, let it blossom let it flo-o-owww...
Oh my (Nothing), too much Scotch tonight I'm afraid!...


AlainK

Member





Have you chopped your tree yet??? if so i hope you did not go any lower than JIM,S mark...did you find a front branch for a new leader??? i would like to see the tree again...one more question,,where do you over winter your trees??? Good luck take care john
Yes I made the chop the other day. Here is a current photo.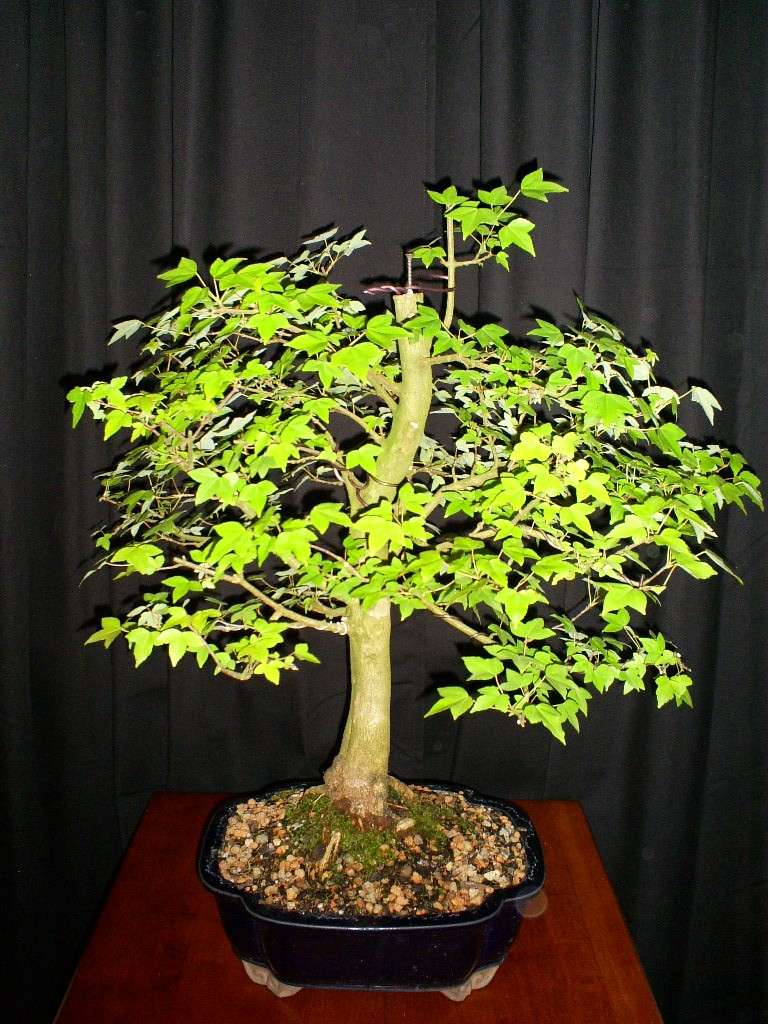 AdamG

Member





Page 2 of 2 •
1, 2
---
Permissions in this forum:
You
cannot
reply to topics in this forum