This is approach grafting itoigawa juniper to a juniperus scopulorum. Why the change of foliage, is that in my area, it's quite wet in the spring and fall. rocky mountain juniper foliage doesn't do very well in it. the foliage is also more open than I'd prefer. I thought I would approach some itoigawa foliage to this wonderful trunk. I imagine the juniper is a few hundred years old.
I wasn't sure about a front, until i excavated for some signs of nebari. as I found this, I chose the front in the first image.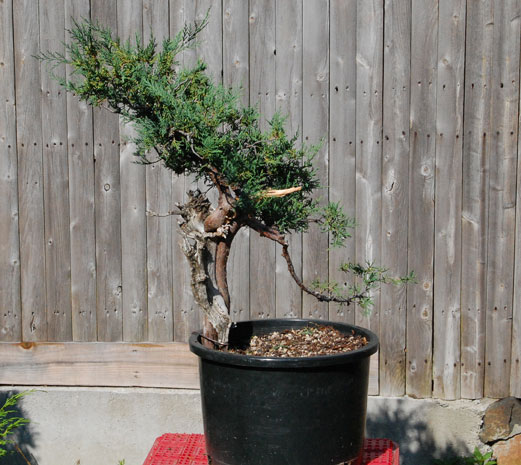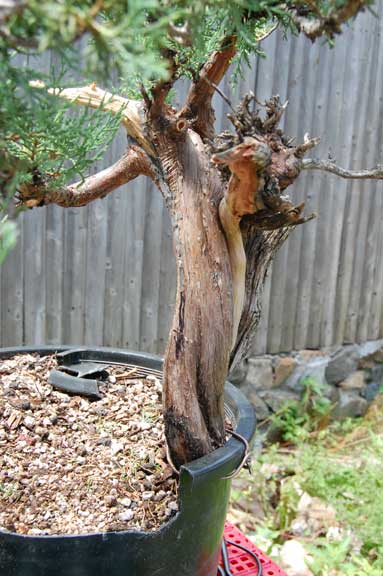 Last edited by peter keane on Sat Aug 06, 2011 4:36 am; edited 1 time in total (Reason for editing : I mistaked it)

peter keane

Member






peter keane

Member





Attaching the itiogawa. I saw one of Pavel Slovak's projects on his website. He had brought a sabina whip low to the trunk and attached it perpendicular to the direction of the lifeline. I thought it was interesting enough to try. if you sketch it out, you'll see that the cambium matches in eight places (if you include contact with the flap). I'm not quite sure about the success of the second graft. The planes of each, the scion and the scopulorum did not make contact in a flat (flush) way. I attempted to squeeze the planes together with aluminum wire. I'm quite confident in the success of the grafts on either end. As it was late in the growing season for doing this, I'll leave it for two years before separating the stocks.
[img]
http://i43.servimg.com/u/f43/13/73/94/76/dsc_0017.jpg[/img/url]
[url=http://www.servimg.com/image_preview.php?i=163&u=13739476]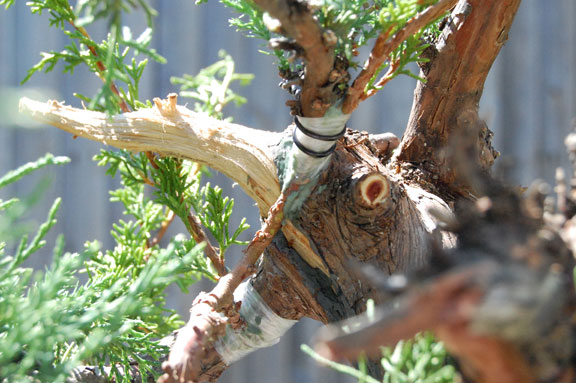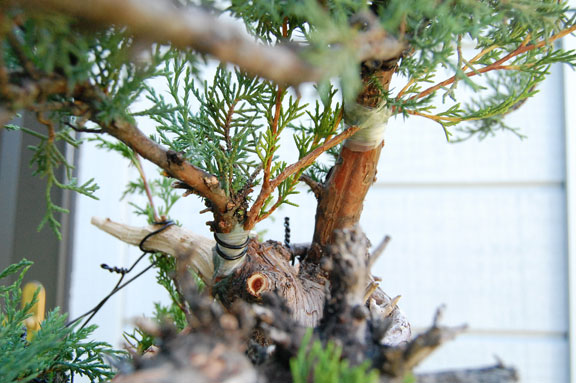 peter keane

Member






---
Permissions in this forum:
You
cannot
reply to topics in this forum