For the 2011 BCI/ABS Convention in Louisville, Kentucky USA, I sponsored a stand making work shop.
I designed a decent stand that could be assembled more or less in the workshop time. To prepare most of the cutting, fitting and gluing had to be done prior to the workshop. The attendees had to do the detail work, minor assembly and the sanding and finish.
The class could accomodate up to 10 students. The project entailed making two prototypes and then 12 kits (2 in reserve). Only 7 people ended up in the class so I now have 5 kits left over. (I gave one of the prototypes to a fellow club member that gave me some wood, and the other I donated to the BCI/ABS silent auction.)
One by one I'll be finishign the kits. I guess I'll have to tweak each one to make them a bit different.
Here is a stack of mahogany prior to the joinery. I normally do one of a kind work, so making 14 stands of the same basic design was really a stretch for my small garage shop.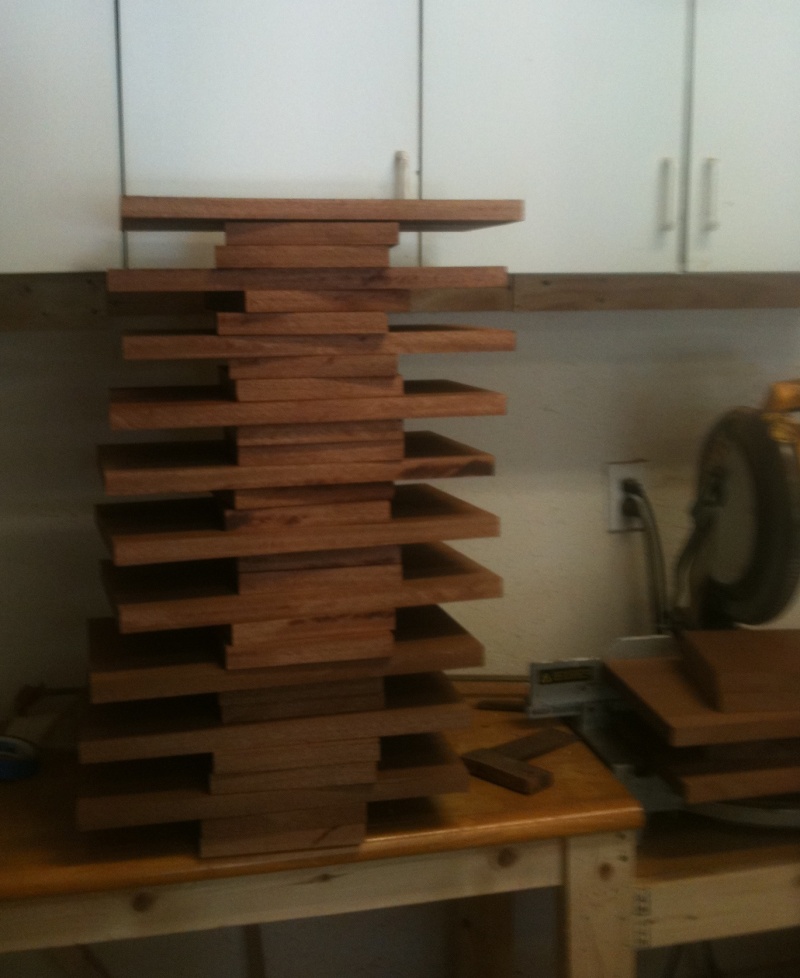 Here is one I finished this week, on a glass topped table..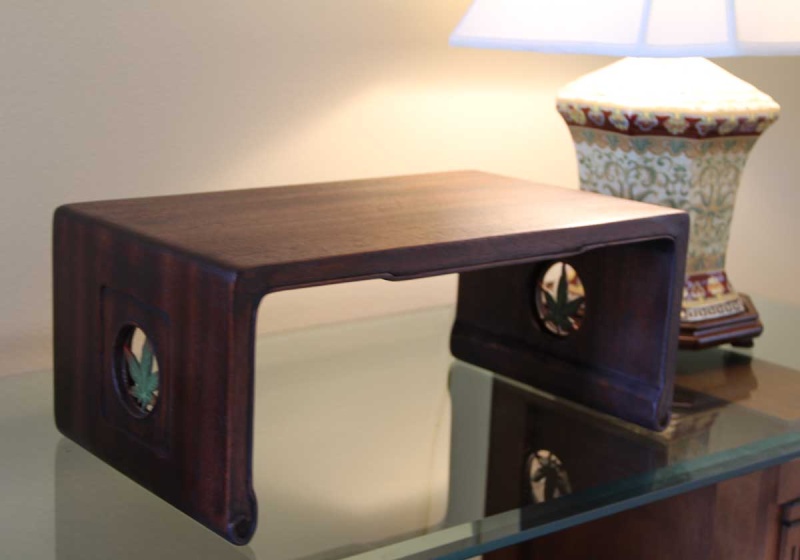 Here is a shot of the same one in natural sunlight.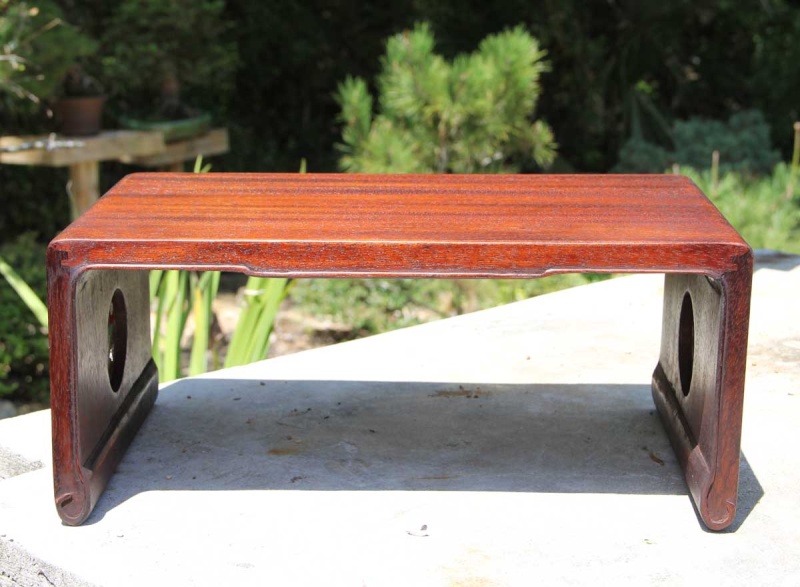 This is the insert, a laser cut Japanese Maple leaf (not the othr kind of illegal leaf that some seem to think it is

). This one was painted to look semi-realistic.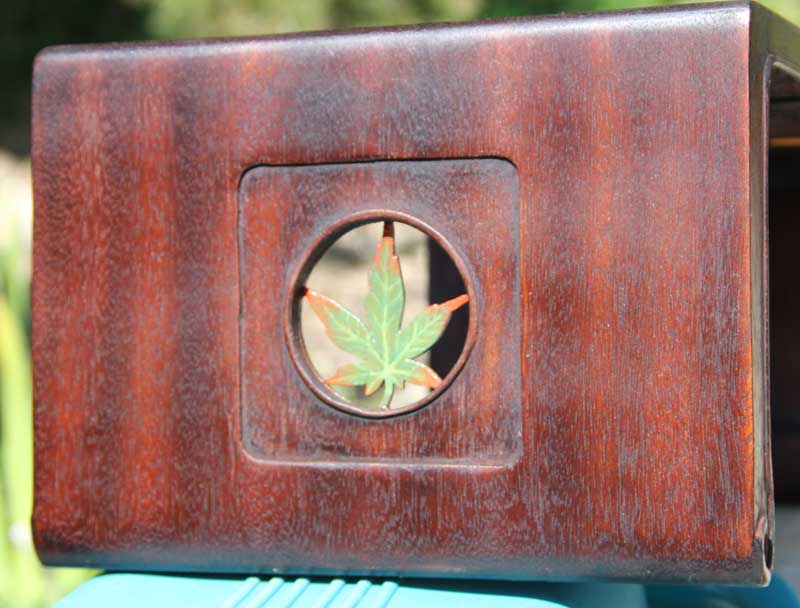 Now I have to figure out what to do with 4 more of them.


Rob Kempinski

Member





Hi Rob
This is really nice wellcrafted stands....I could use a stand like this

Kind regards Yvonne
Yvonne Graubaek wrote:Hi Rob

This is really nice wellcrafted stands....I could use a stand like this

Kind regards Yvonne
I agree, very nice stand, but can we smoke the wood

Peter

landerloos

Member





Hey Rob
Your work shop was one I wanted to attend but had a conflict with another, any who, I was wondering are any of the left over kits for sale?

Mitch

---
Permissions in this forum:
You
cannot
reply to topics in this forum