Hi,
I need your help.

I have no ideas for the future pot for my scots pine. If you have any suggestions, please share them. Virtuals are also welcome.

Nik Rozman

Member






Nik Rozman

Member





Hi Nik.
Try to make better photo and i'll try to make few virtuals


Lukasz Czarnecki

Member





Virtuals will be easier if we can see the entire tree, from the front, including the base (you may have to cut down that current pot or lift the tree during the photo) against a fairly even background -- and white isn't the best, since it tends to make the bonsai a silhouette.

That said, I'm not good enough in the virtual world to do the job, but I know many others are.
_________________
Jim Lewis - lewisjk@windstream.net - Western NC - People, when Columbus discovered this country, it was plumb full of nuts and berries. And I'm right here to tell you the berries are just about all gone. Uncle Dave Macon, old-time country musician

JimLewis

Member





Hi Nik,
Cutting the rim of the nursery pot will make it "harder" to carry the tree, but you will have the benefit of seeing all sorts of possibilities for the planting angles for this tree. Your tree looks like it has potential to be an informal upright, semi, or a full cascade. A stone bowl or crescent might work. Cut the container and please show us various sides of the tree.
BTW, this looks like a great tree!
Best,
Todd

Todd Ellis

Member





Here's a couple of pots to consider.
A basic unglazed
Or a modern pot from Horst Heinzlreiter (color and dimensions changed in the virtual a bit).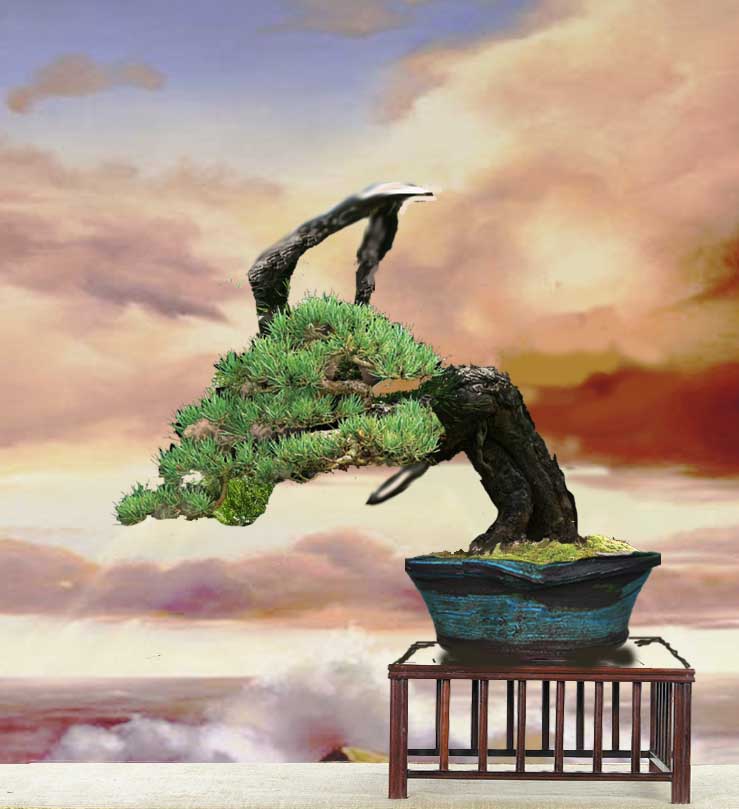 Rob Kempinski

Member





Thanks Rob. I really like the first one. And your vision of the foilage looks great too. I will probably work in that way in the future.

Nik Rozman

Member






---
Permissions in this forum:
You
cannot
reply to topics in this forum