This Pink Pixie is blooming and I wanted to show it here with some questions.
Which front.
First is the front I am using now, then I rotated it 90 degrees for three more shots. Finally a big problem with the current front is the mass of ugly roots, reminds me of intestines.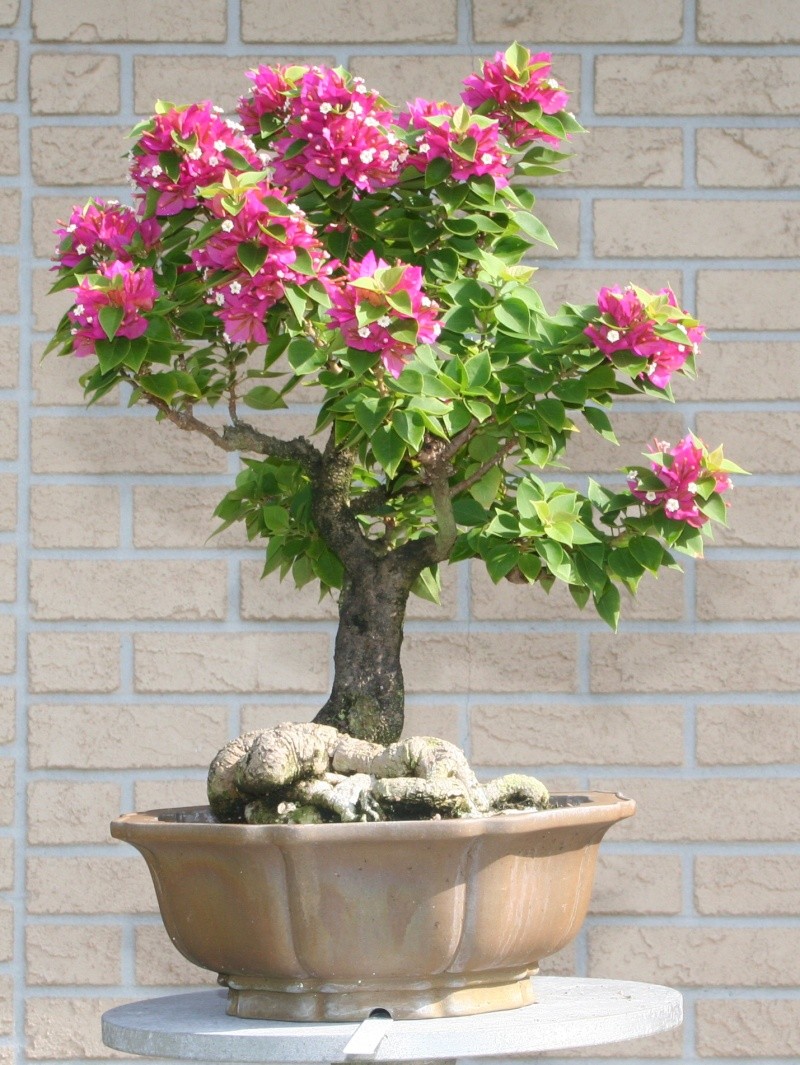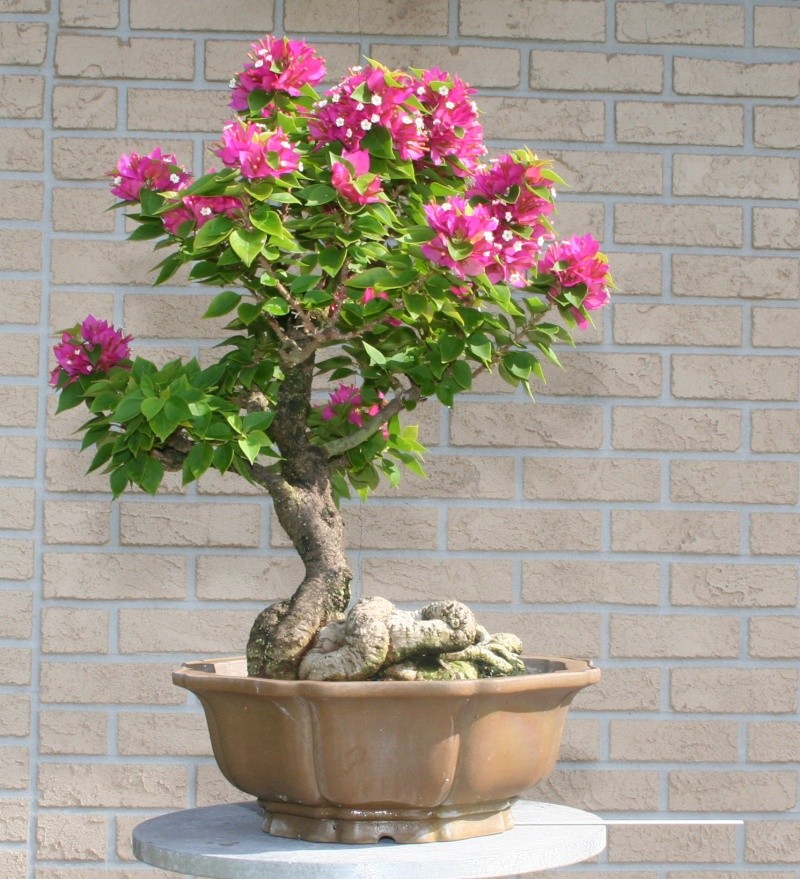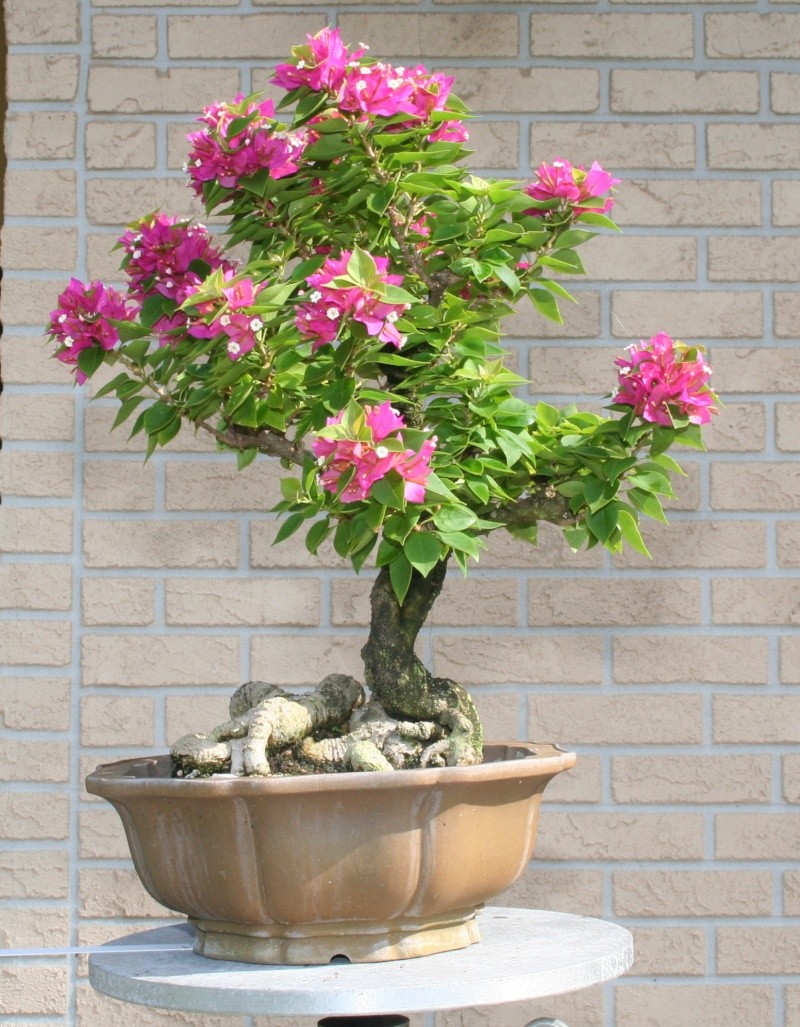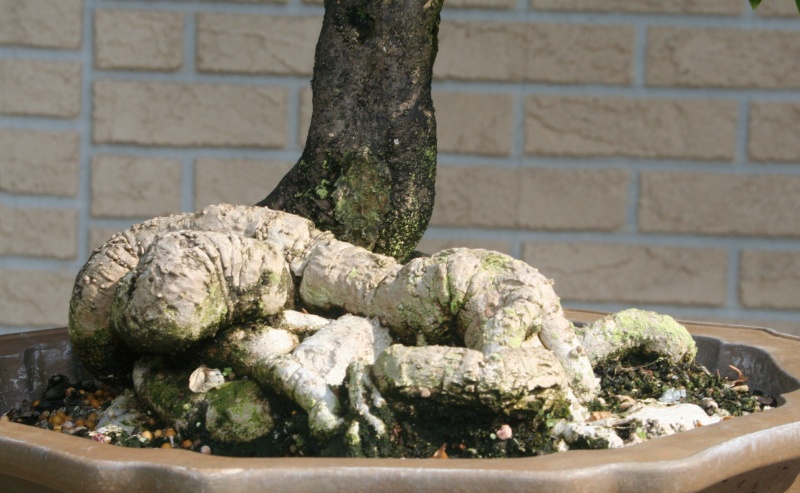 Billy M. Rhodes

Member





Hi Billie,
I like the third view. It shows more taper and the root mass is muted. Nice tree!!
Tona

Tona

Member





Those roots aren't going anywhere so try to figure out a way to make them part of the design. Perhaps raise them to expose more, chop the trunk lower to make the trunk wiggle like the roots, put in the ground for a few years to make everything fatten up, or sell the tree to someone else


Rob Kempinski

Member





Rob Kempinski wrote:sell the tree to someone else
Make an offer!

Billy M. Rhodes

Member





Just an idea but, could you shave em all down? or, I have a pixie that was too tall ( at least "I" thought it was) so I sort of did an air layer up higher where I wanted the roots to form and I just buried the whole thing in a deep pot, when it roots Ill cut the bottom stuff off. You could try the same thing? Air layer the bottom roots out ?? Just a thought but I have nothing to lose on mine

Arno

Arno

Member





3 or 4 would work as fronts-from the standpoint of trunk movement/taper. maybe unpot the tree and check the roots. if there are enough roots under the trunk, I'd remove the bulge completely.

best wishes, sam
---
Permissions in this forum:
You
cannot
reply to topics in this forum