Hi. I was wondering if anyone have some good suggestions for pots for next spring repot...
Its an old photo, previously posted here. I guess the tree is today about 12 inches wide or so..
My plan is to shorten the branches even further, so it looks taller, since it grows out quite fast.
Sincerely
Storm

Storm

Member





Update. Took a fast shot of what it looks like today. The angle wasnt exactly the same though..

Storm

Member





Not sure can help u but hopefully yes. I have some reference photo from Penang Flora Festival 2011.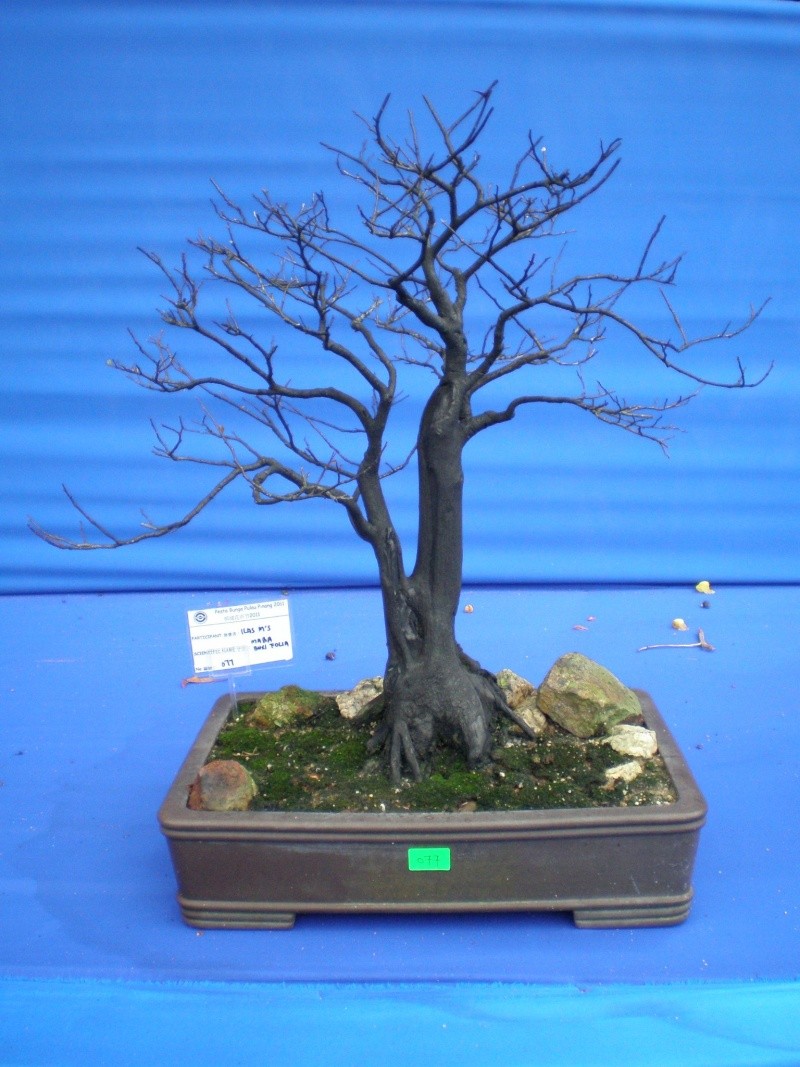 Samson Chong

Member





Hey Storm.

As you already know, pot selection (within boundaries) is subjective. It's like picking out shoes to go with the outfit you're wearing. Would a soft rectangle with a different color clay be better? Maybe, but that's your choice. I'd pick a simple, shallow pot. What it's in doesn't bother me at all, but I would move it to the right of center.

R

Russell Coker

Member





Hey Storm

All I can say is I like your tree, amazing that with such a thin trunk it pulls off such a great image.

I think it would look great in a very shallow pot, not something I could even consider in my climate.

Thanks for the input. =)
Im wondering about a similar pot as I have today. A bit more shallow, maybe darker brown, or a very very dark green.
A non glazed one. My biggest problem is, the shape, since the tree is round. It breaks symmetry in my eyes, to have an oval pot. Maybe It should be ractangle with soft edges. And with feet.
Im gonna post a picture of a pot I have, that I used to have an Ehretia in. It died on me, same as most other tropicals I've had..
Thanks again.

Storm

Member





As you see, the pot isnt clean. Its just to show what its in.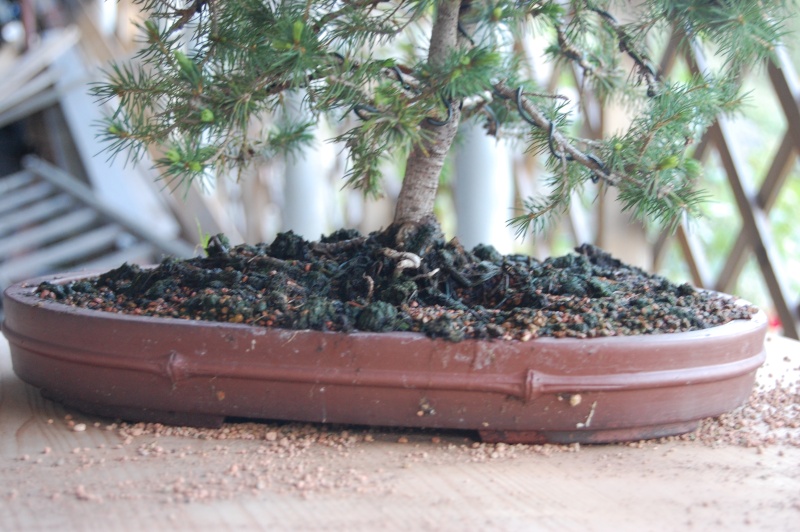 An old photo of the other pot. With the old tree, just to show what kind of model I thought of.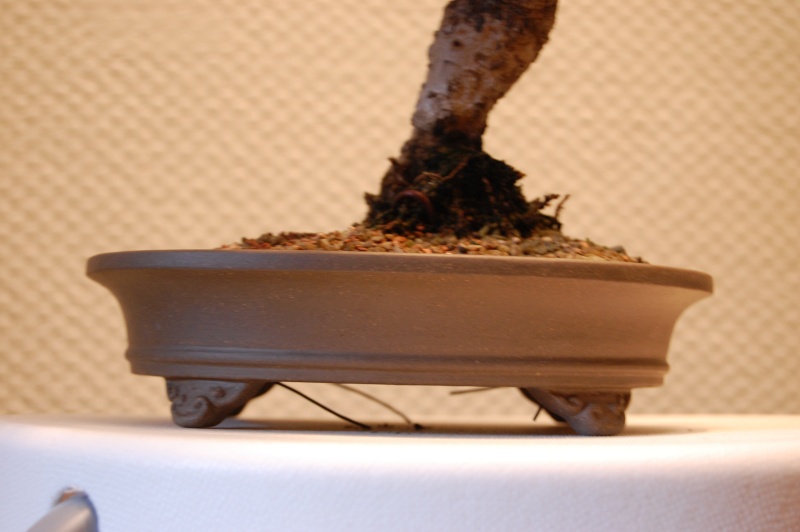 But here you can see that its much smaller than the other pot I have. How small can the pot be before its a problem? I know this one is too small though.
Maybe the feet makes it too feminine too?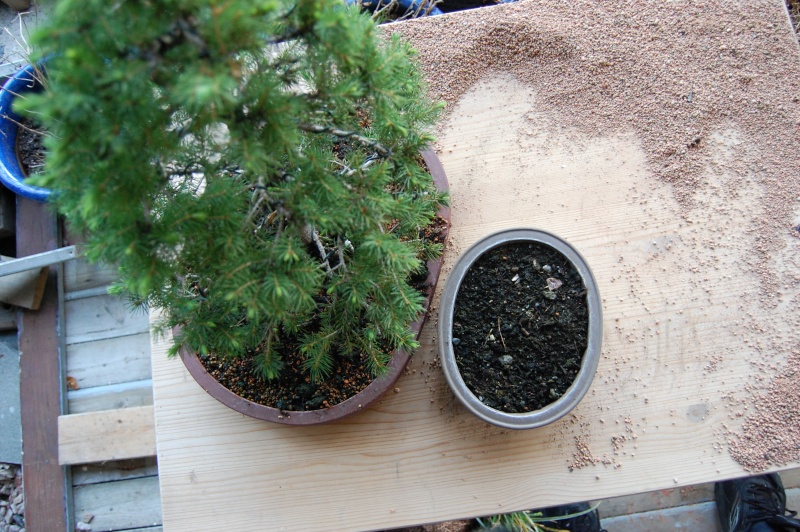 Also, would like to check it out with a naturalistic slab. But I have no idea where to get one near me. Could make one, but a natural rock is prefered.

Storm

Member





hi

for me it would be an oval - half the height of the one it is in at the moment, and narrower, so the pot edges are inside the branches rather than wider than the branches, unless you plan to grow the lower branches a little to overhand the pot.

To use a wide pot it would look good with one side of the tree hanging over and a wide space the other side - to make a scene of an open area with lone tree - but a wide pot would need to be much shallower. no glaze but texture would be good if you can find one.

good luck, Marcus



marcus watts

Member





Thanks for the tip Marcus. Much appriciated.

Storm

Member





thats ok, cheers,
if you post the height and width of the tree I'm sure we can try to give you a pot shopping list


marcus watts

Member





---
Permissions in this forum:
You
cannot
reply to topics in this forum