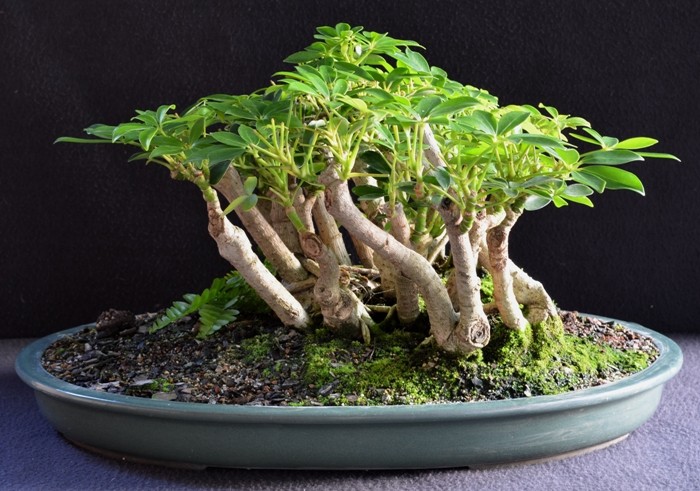 The cultivar is S. arboricola 'Hawaiian Elf."
Regards,
Tom

Tom Simonyi

Member





Reminds me of Baja California.
Iris

bonsaisr

Member





Hi Tom ,, I like it ! it is something different.. i have often thought about trying this tree but my wife don,t want tropicals in her house!!! did these come from work??? nice planting take care john

Jerry Meislik

Member





Hey Tom,

I like it too. My only thought is that the pot may be too big. It may be easier to keep it low and dense in a much more restrictive pot. They are like ficus, if you give them an inch they take a mile. I think this would be really pretty on a flat piece of stone.

I just lucked into a really big one over the weekend, I'll post it soon. Fun and easy material for sure!

R

Russell Coker

Member





Thank you all for your comments....they are appreciated. Russell: I am looking forward to seeing your new scheff. find...sounds really good...I am intrigued by your suggestion of a flat stone for display...I will keep my eye open for something suitable in the future.

Regards,
Tom

Tom Simonyi

Member





Really nice pice of work. I would suggest just based on uniformity that the points you have, the two edges and the top, be more rounded out. These points seem a bit unatural. Just my two cents.
Hey Tom.
Here are a couple of flat stones I'd plant on it this were my tree. One is granite, the other a fake Kurama stone from Japan. What you have it in is fine for growing but it's going to be difficult keeping any degree of refinement with that much space. You're in for big leaves and long internodes. Once you get it the way you want it you'll really need to reduce the soil and roots down to the bare minimum. The roots will fuse around the trunks and make a solid mass. Then you can put it on a stone or smaller pot with just enough soil to contain it. I have some old ones growing on lava rocks with no soil at all.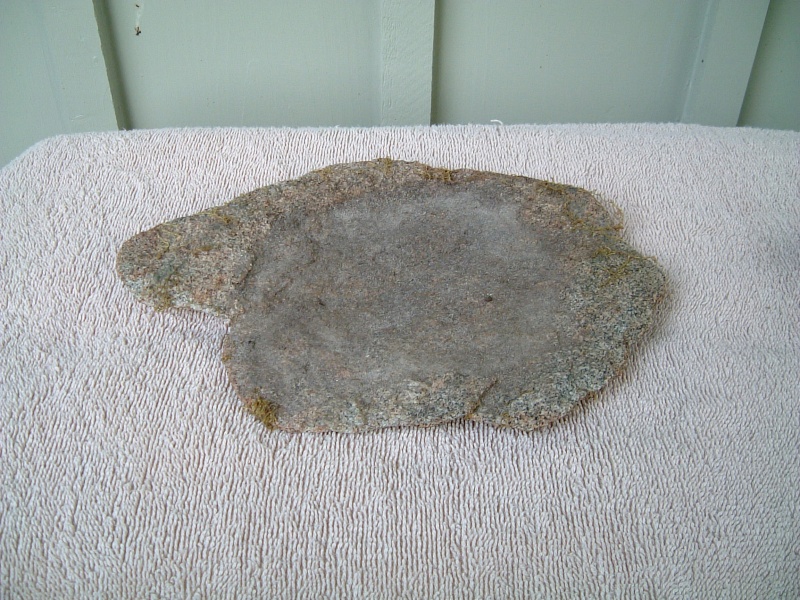 R

Russell Coker

Member





Hi, Russell...nice slabs...thanks for posting them. I think you make a good suggestion; however, I am located in the northern part of Zone 6 and am a bit shy about it. Maybe I should not be. I am very persistent when it comes to removing overly long shoots and overly large foliage...I also site the tree in full sun which seems to help keep things under control, but outdoor time only averages from the end of May through September (best case).

Regards,
Tom

Tom Simonyi

Member





The composition after a recent repotting. Regards,Tom
ting...

Tom Simonyi

Member





---
Permissions in this forum:
You
cannot
reply to topics in this forum