Hello pot-lovers,
Bonsai pots painting has a long tradition in Asian countries.
Unfortunately, these kinds of pots today only rarely used, which is cheerless!
I want to preserve this tradition and bonsai lovers motivate such pots also be used.
Here is a story in four episodes, there are various techniques to depaint bonsai pots.
Episode 1 "Engobe-painting"
The Engobe-painting is the oldest technology. Engobe-color can produce ourselves.
A lighter or darker clay is diluted so long until it is thin as paint. Thus the pots is then painted.
First fired the pot at about 1220 ° C.. Then the motive to paint and burned again. Or you can paint the Engobe to the not yet dry and has not burned pot directly, then everything must be burned only once.
Here are some examples of my painting Engobe pots, they are all traditional motives, the motives should not be too fine, because Engobe must be applied a little thicker.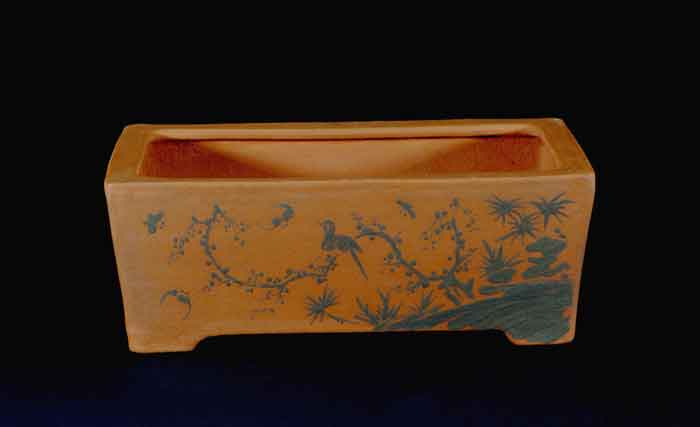 14,5 x 8,6 x 5,2 inch
15,8 x 15,8 x 11 inch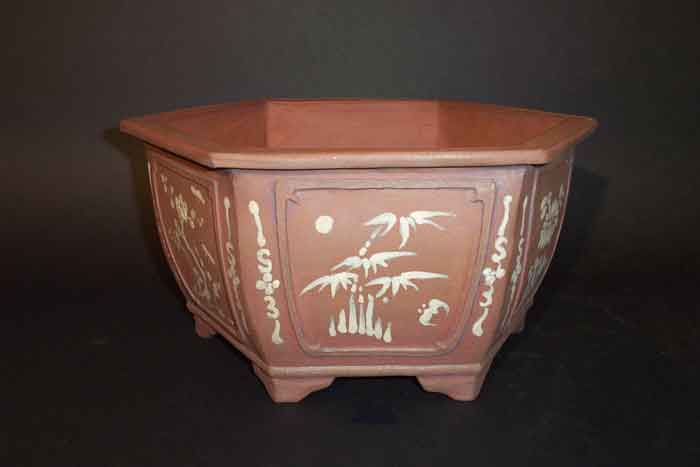 Diameter: 15 x 7,2 inch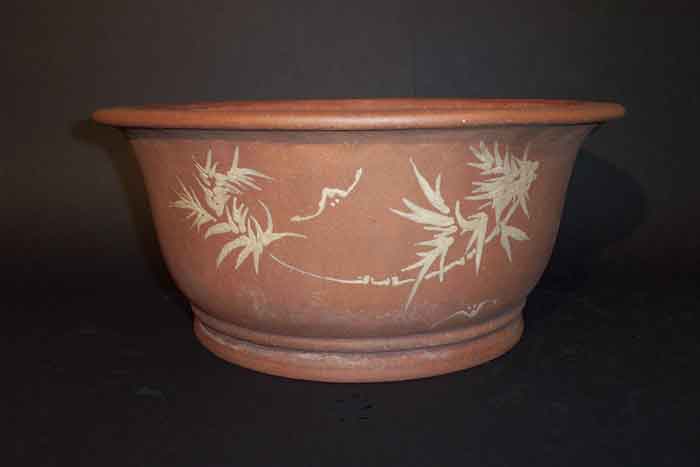 Diameter 16 x 7,2 inch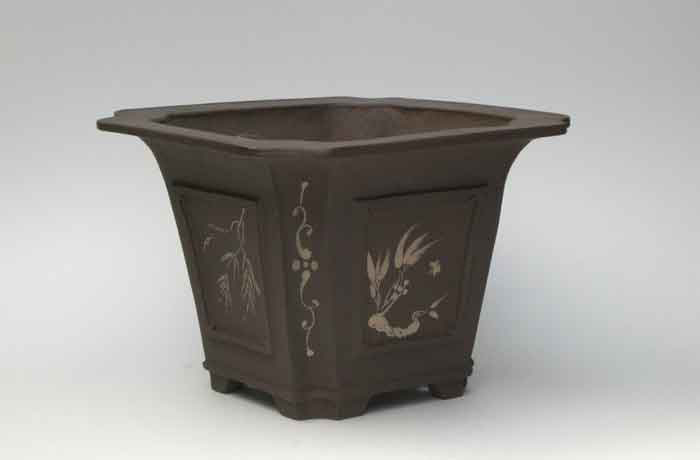 9,5 x 9,5 x 7 inch
12,5 x 12,5 x 8,3 inch
All pots are hand made without mould.
Best regards
Peter

peter krebs

Member





Superb pots Peter!
The last set of pots has a nice color combination, IMHO. The dark brown claybody works nicely as a good backdrop to the lighter slip painting over it. Good stuff

Your personal vision is working well in the traditional style too. In other words, I like how you combine the traditional styles with your own paintings. Thanks for sharing!
Rob

Rob Addonizio

Member





Hi Peter

Your engobe painted pots are beautiful. I very much like this style of pot and I agree it would be nice to see more westernised Bonsai in this style of pot

Kind regards and thanks for sharing

Andy

Stone Monkey

Member





Hi Rob,
Hi Andy
Thanks for the nice compliment.
Here now the 2nd and 3 Part
Episode 3 "Paint glaze-black"
First the pot is burned at about 1230 ° C.
Then, with the paint-glaze the image to paint on and again burned in approximately 1050-1100. Even this technique is simple.
Here are some of my painted pots with this technique.
(ps Hi Rob Kempinski, that is the technology with you then the skyline of New York on your "Avant Garde Bonsai Pots paint can," certainly looks great).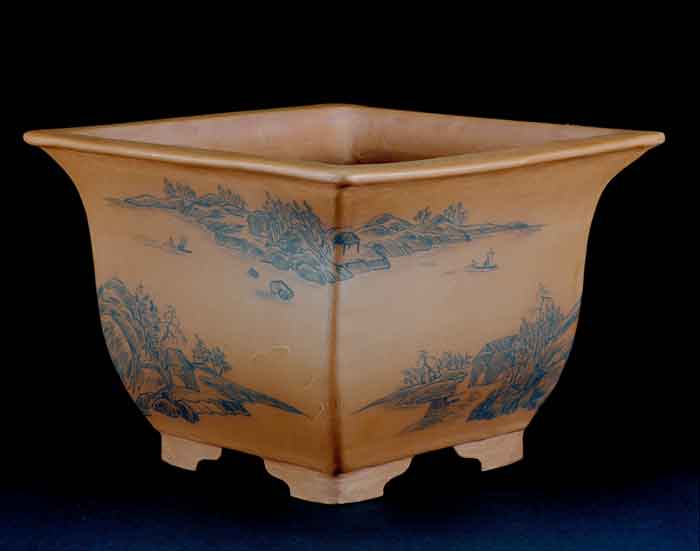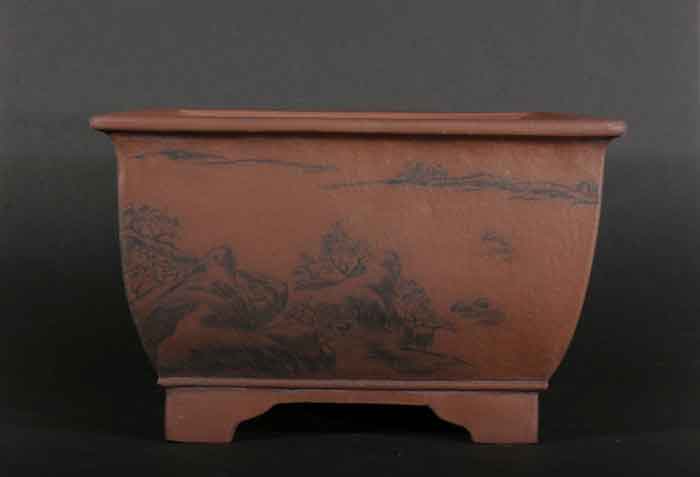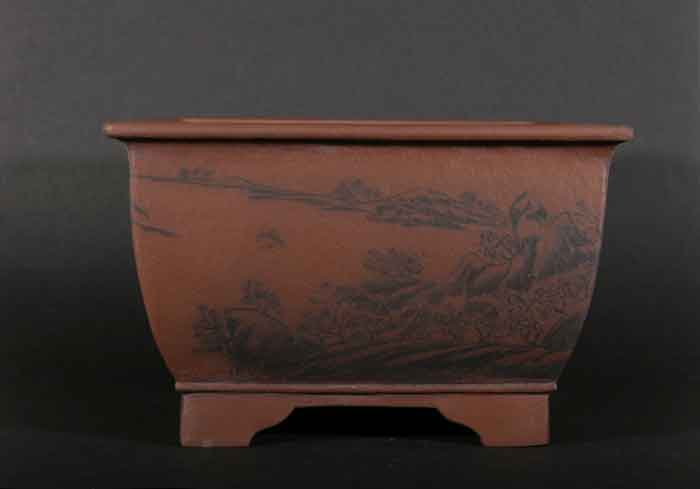 peter krebs

Member






peter krebs

Member






peter krebs

Member






---
Permissions in this forum:
You
cannot
reply to topics in this forum