Here is my new Acer Palmatum. I had done some simple pruning since this picture but nothing before this picture. I also was considering waiting a season to do any major defoliation since I'm not sure what was done prior to my acquisition. It seems to have some potential.
Your thoughts are more then welcome.
THanks!
[img]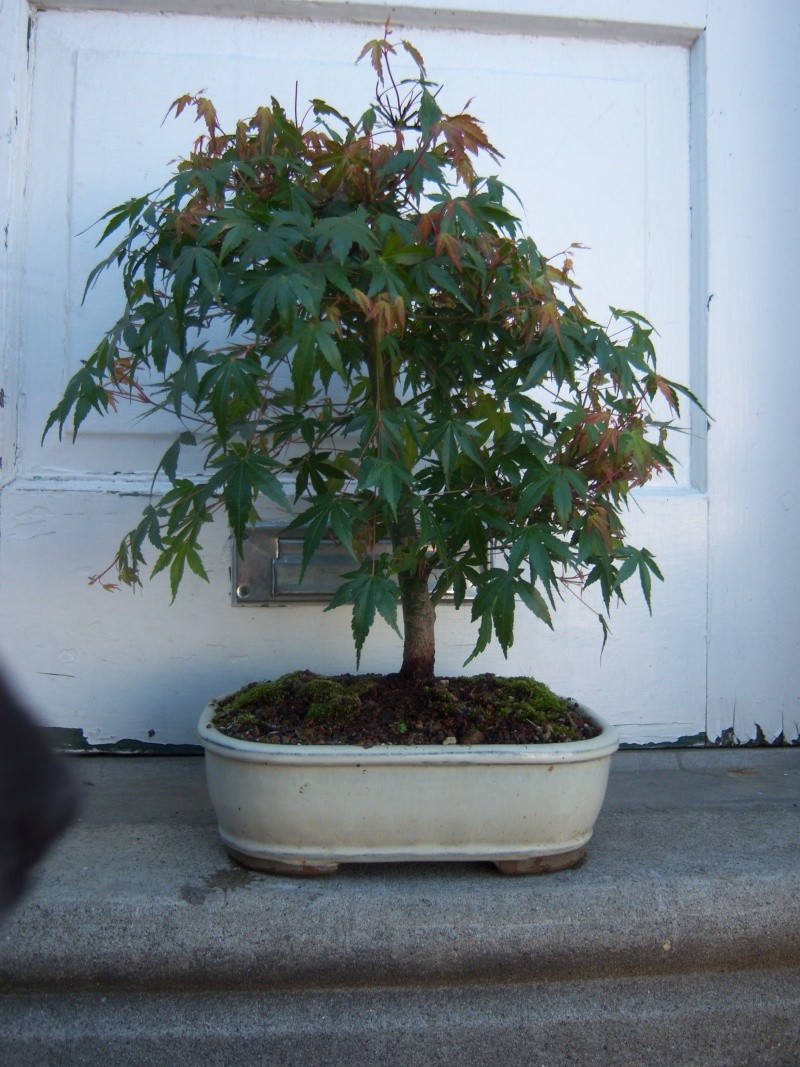 [/img]
[img]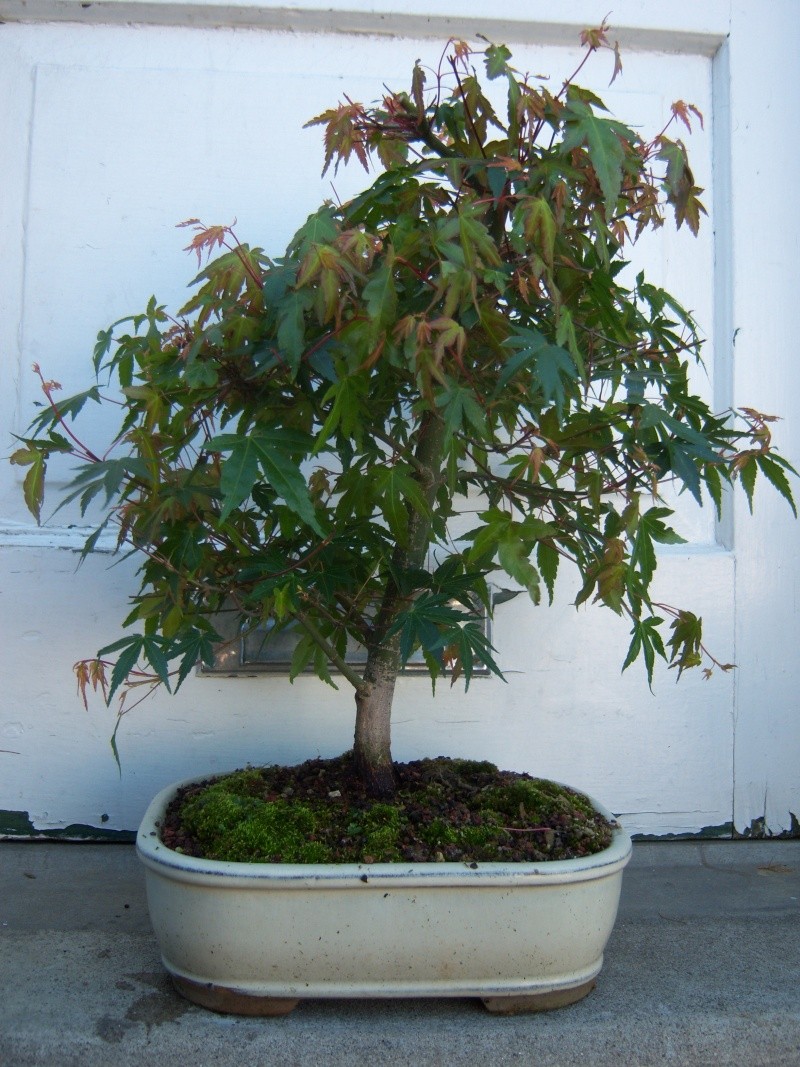 [/img]
[img]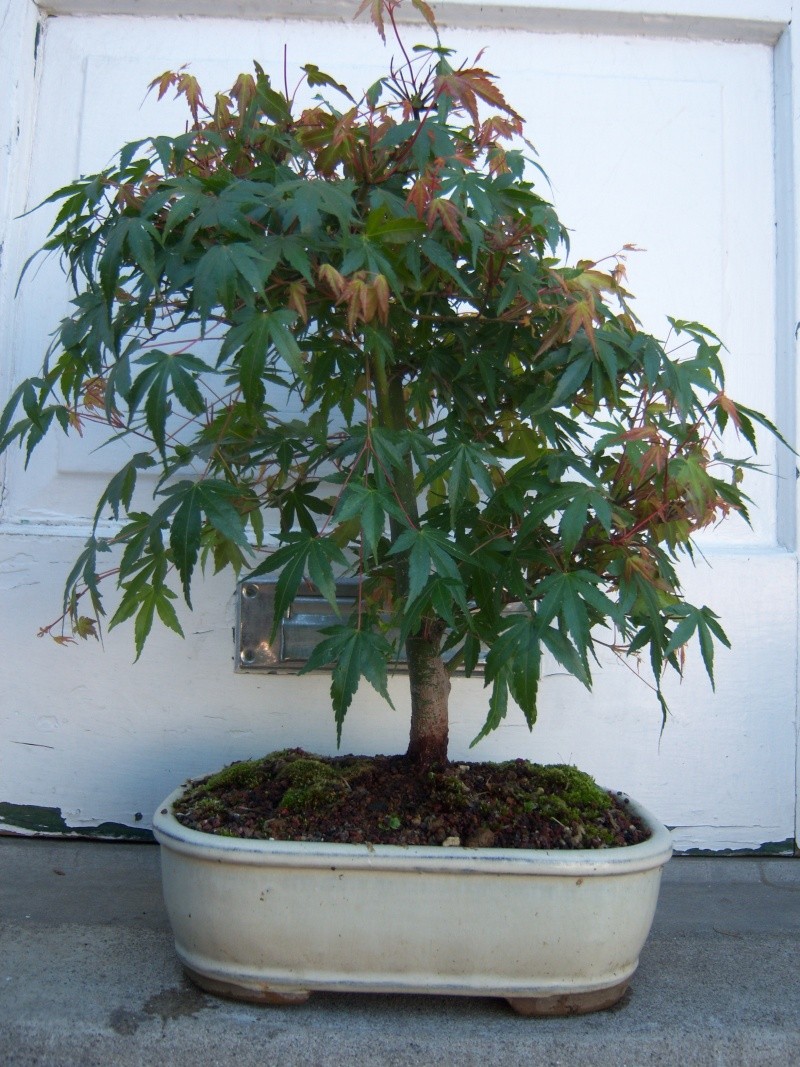 [/img]

Joe Hatfield

Member





Joe: I'm guessing that your trunk is about 3/4" diameter, right? If so, then when you feel confident of the health of your maple, I recommend cutting the trunk down to about 5" to get a nice scale to it. Feel free to ignore this and leave it tall and slim, but most of the time you will be glad that you made your tree as short as possible.

Alan Walker

Member





hmm would it be better if it was left to grow in a grow box under good feeding and conditions in the next few mroe years to fatten it up more before chopping ?

sixhunter

Member





Nice Joe, where did you get that? Be careful chopping that guy, I had one and chopped it and the summer here really wiped it out. I'd advise being cautious about the sun and try and keep it out of the wind if practical. Good luck with the dude, they are graceful trees.
I was thinking of shortening it also. I think if I was able to thicken the trunk the height might come into ratio thus expelling the idea of chopping.

I'm not comfortable with its health yet, even thought it has vigerous growth. I have no idea what the exact conditions were before I bought it or what was done. I do believe it was imported. It seemed to have Japanese identification tags when I received it.

The pot is fairly deep. I often refer to this size as a training pot but, I will not know how long its been in this pot until it's the appropriate re-potting time.

Joe Hatfield

Member






---
Permissions in this forum:
You
cannot
reply to topics in this forum