Nursery Find that was cheap:)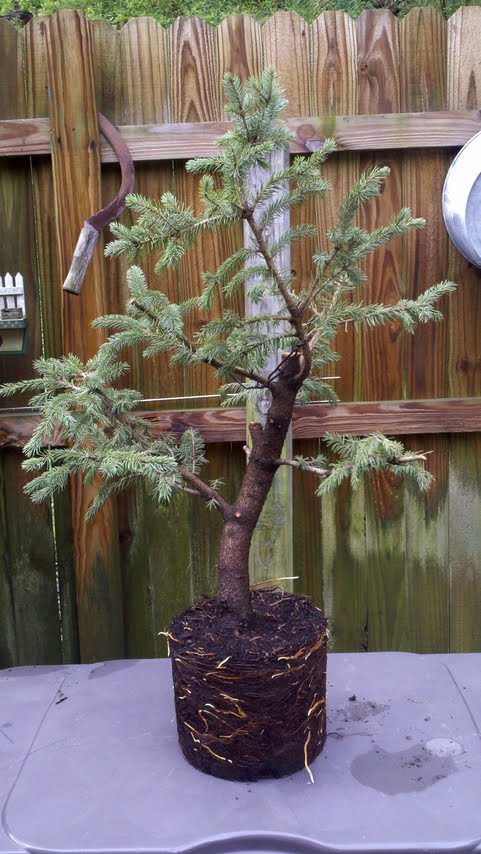 TRUNK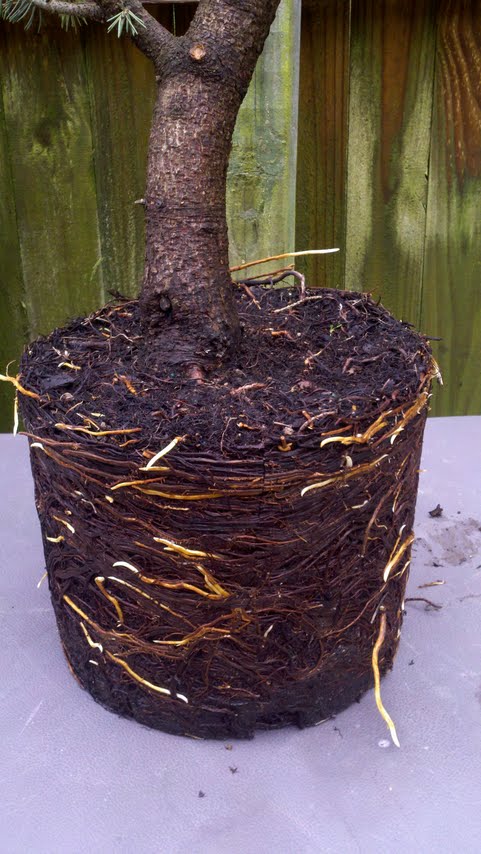 ROOTBALL
TREETOP
I found this yesterday for 10.00 at the local nursery....i had to trim it some to get it in the car.. tell me if it is worth anything to try and make a tree!!! it is 3 ft. tall as it is now...comments needed bad!! thank you take care john
Hello John. Why are you buying trees if you can't see the potential? What grabbed you with this tree over others at the nursery. You can certainly make a tree out of this but it has an awfully long way to go.
Thank you Will for your responce... I like the trunk with the movement and taper.. I got a blue spruce a while backand Fiona was workingone also..i traded mine so wanted another..i would like input on the roots and where to prune ect. just another project..thanks take care john
I wouldn't do anything to the roots until the Spring. Being a Spruce, I think it has also done it's growing for the year too. You may get buds appearing as you have pruned the tree. I would get to wiring the tree to add some interest in the trunkline and branches.
Thank you Will,, wireing some on the branches I will do..Thanks for your help as always.. take care john
---
Permissions in this forum:
You
cannot
reply to topics in this forum