Hi there IBC. I would firstly just like to say that I have really enjoyed the forum over the past month. There have been some wonderful pictures and shared views for my personal research.
Now here's the problem: I have a Yew that is doing really well but just earlier today I noticed a few cracks in the bark. The bark has somehow striped itself from the tree and showed what looks to be live flesh; but it does not look sappy. It looks dry and a lighter coloured bark. This has appeared all over the tree. I am very curious to what is happening??
Here are a few pictures for you to look at. Sorry for the quality, I only have a phone to take pictures.
Thank you for any reply and any help that you can give me.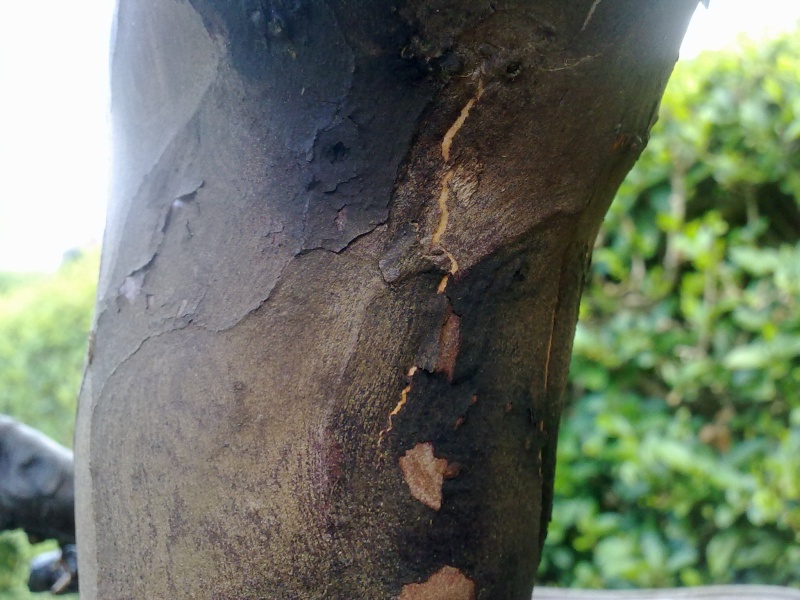 Mikey P

Member





Someone who grows Yews will need to respond, but there are species that shed their bark as they grow. I have at least three in my collection, A Florida native called Stimpsons Stopper, Crape Myrtle, and Brazilian Raintree. I also have a disease of Elms that causes shedding of bark, this is fatal to the tree.

Billy M. Rhodes

Member





Mikey this is a good sign that the tree is very healthy. The sap is rising! You can leave it... Or like me pick it off... Really you should leave I mate.

Tony

Tony

Member





tony wrote: You can leave it... Or like me pick it off... Tony
I bet your mother told you not to!

Dave Martin

Member





Thanks for your reply Billy. And thank you for the information on other species which also do this.



. And Tony that is just what i wanted to hear. Thanks guys.

Mikey P

Member






---
Permissions in this forum:
You
cannot
reply to topics in this forum