John Rees came down today, he had two trees that he had bought recently
The first was a spruce variety "Tiny". the tree has a good image but we decided that it would be a good idea to slit up the green blob to produce more of a branched look. With not wanting to put to much wire on the tree we put a chain around the pot so that we could pull the branches into position by anchoring them to what ever level we want.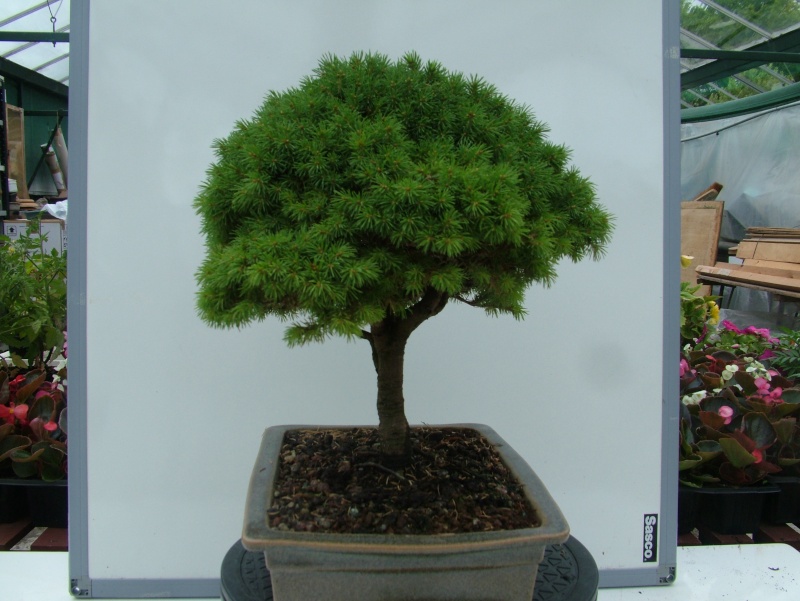 p?i=376&u=13830582]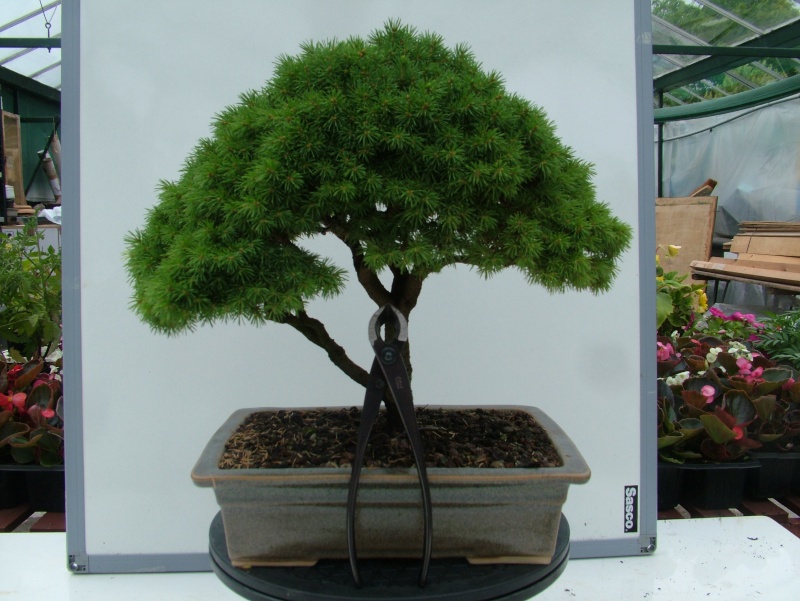 [/url]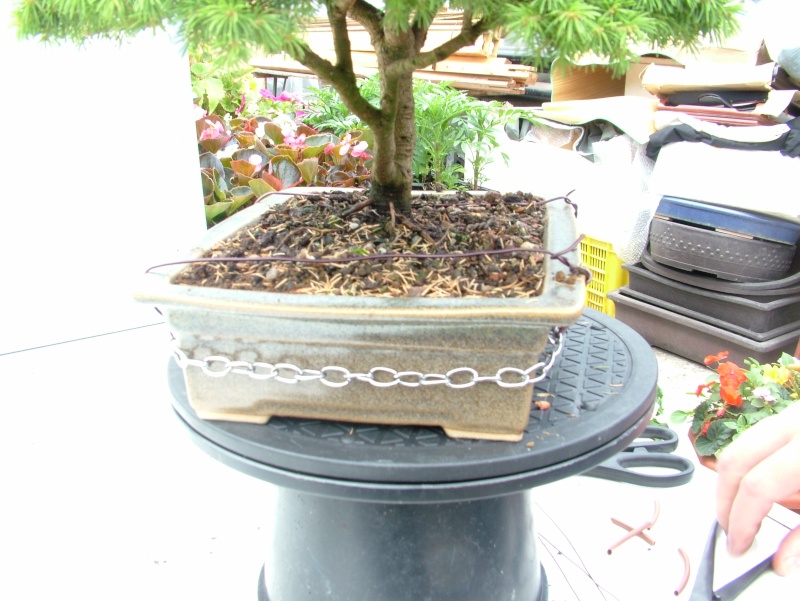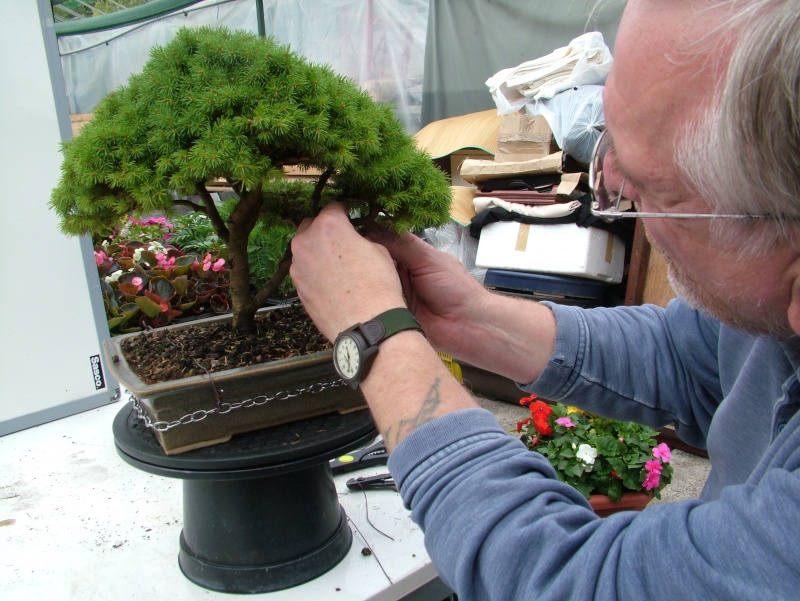 With a small amount of movement of some of the branches we have given the image some definition, In time the pads will fill out and with some sympathetic trimming these spaces will give a more aged look to the tree
[url=http://www.servimg.com/image_preview.php?i=381&u=13830582]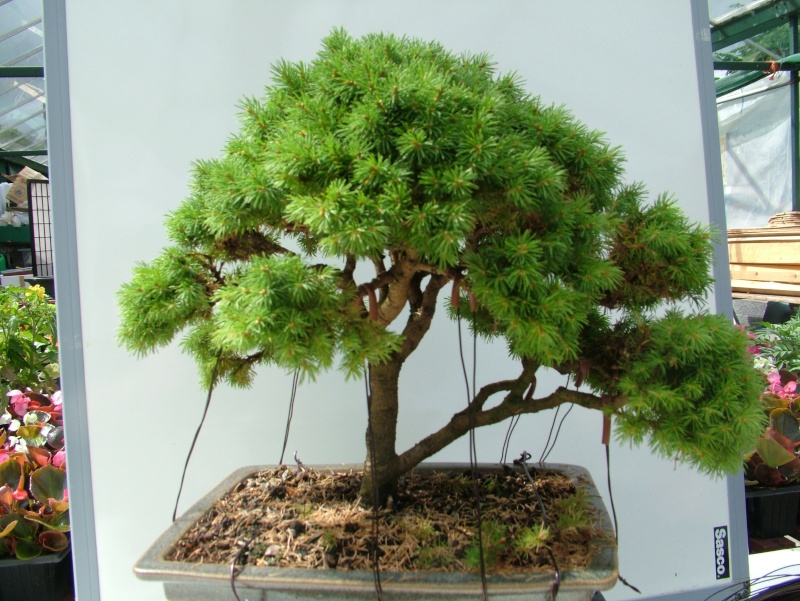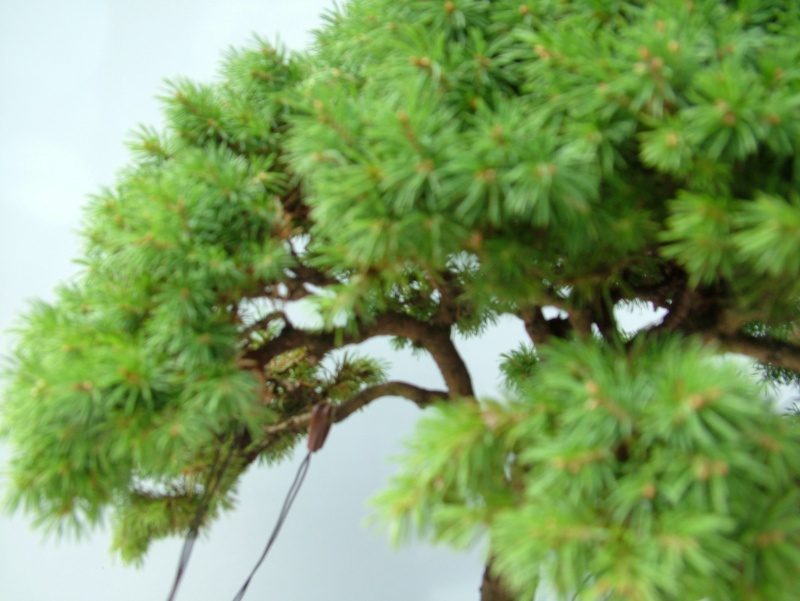 [/url]

chris

Member





Simple, but very effective, Chris. It doesn't take much imagination to see this tree in 2 or 3 years time, with the foliage pads and gaps more defined. Well done.

I decided on my trip to see Pavel that I like Picea. I've got a small 'practice' tree coming over with him, and if I'm successful with that I'll be on the hunt for a good specimen later.

Harleyrider

Member





The second tree is a cotoneaster
view.php?i=382&u=13830582]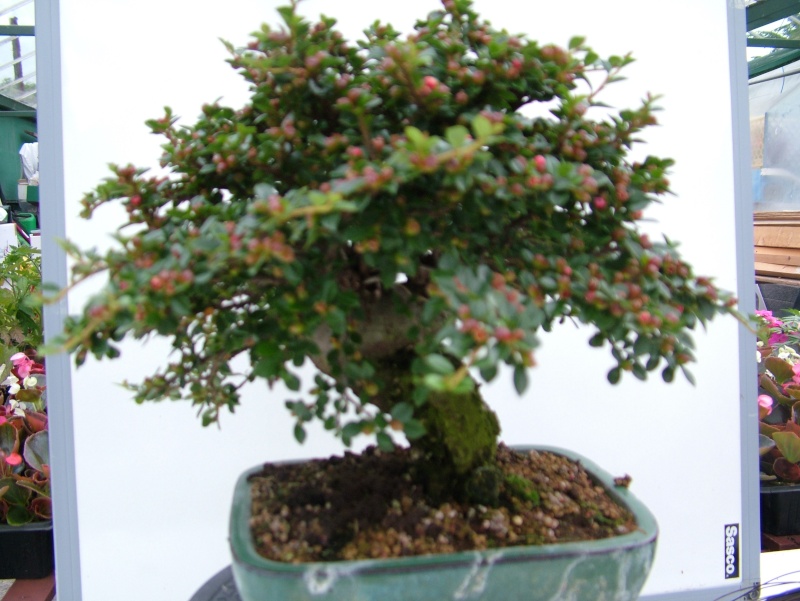 [/url]
I ran through two ideas , 1 that we could strip this back to a trunk line or two and regrow branches, or 2 we leave it as a "broom" style. there were masses of flower this year and there are masses of red berries to come.
John decided to go with the Broom style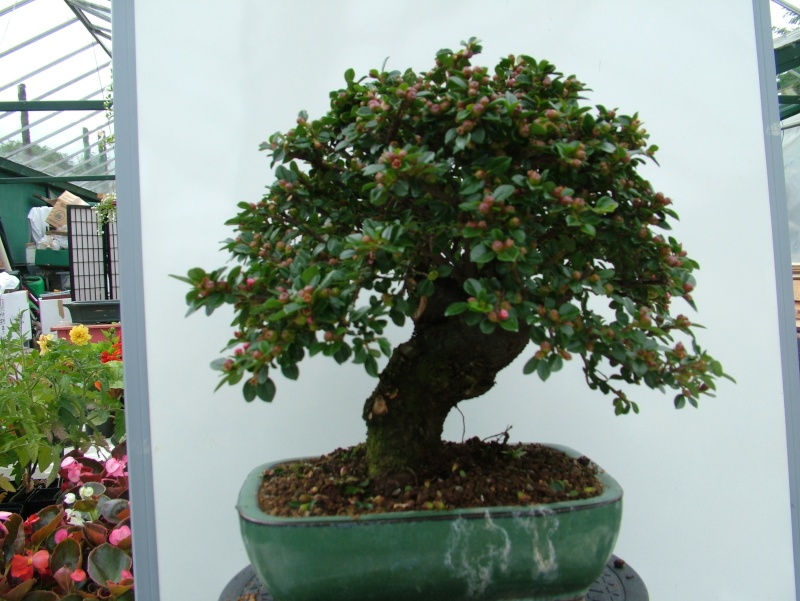 384&u=13830582]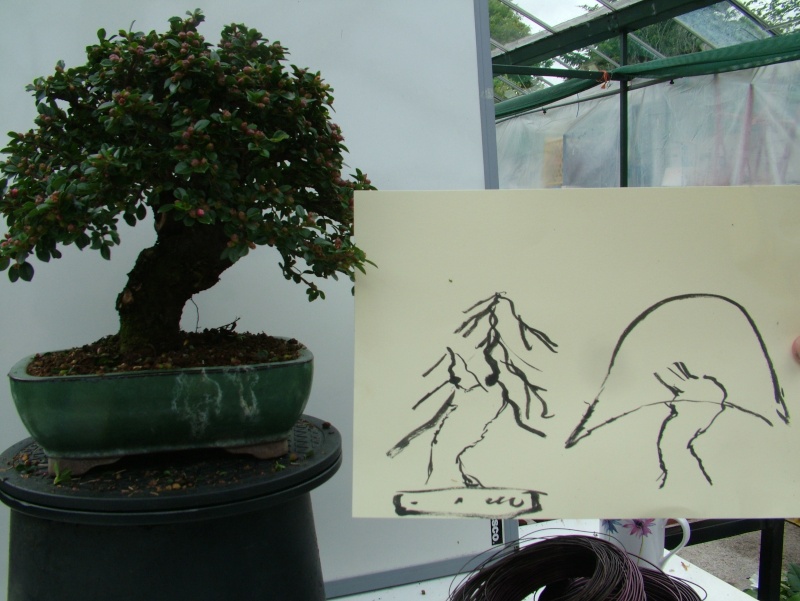 [/url]
It was a stright forward trim to tidy up the image, we also trimmed out a lot of bits from the inside
I would like to see this tree re potted into a pot a touch smaller and maybe a brighter color maybe even a yellow !!!!!
Regards Chris

chris

Member





Thanks Steve
Yes as always its all about time and doing the right things at the right time

Regards Chris

chris

Member






Hi Chris

Well worth coming down today. Thanks for your time. looking forward to working on both trees over the coming seasons. (hope the dog is recovering from his pruning, although I wouldn't repot him for awhile!)

JR

Member





Hi Chris,
I like the idea of puting a chain in the pot, its much easier to put anchors.
Yes a smaller pot will be better for the second tree ,I see a reverse tapper in the trunk perhaps pulling down further the branches to cover it might help.
Best regards
Pabling

Ka Pabling

Member






---
Permissions in this forum:
You
cannot
reply to topics in this forum