hum along in a britney spears styleeeeee
Neightbour just gave me a nice old firethorn she just dig up. I wonder if I'm going to get telt off again


bobby little

Member





Keep in shade and MIST as much as poss'
They are hardy so this should help.
Hi Bobby,
They love lots of water, especially the first four months after digging. I collected six last Summer on a 100 F day (work crews dug them out of a shopping mall curbsite) and then they were in my car for 3-4 hours, then put in five gallon buckets for two days with superthrive, I pruned all of them to compensate for the "horrendous ordeal" they went through, then five were planted in the ground and one planted in bonsai soil in a nursery pot. I lost one in the ground and the one in the nursery container over the Winter. Four came back; three are lush, one lost some major branches. I belive my earnest efforts to keep them well hydrated got them through the collecting at "the wrong time of the year." BTW, these were planted in the late 1960's so they have some age on them.
This is a picture of them two weeks after collecting/rescuing them; the table frame held a shade cloth: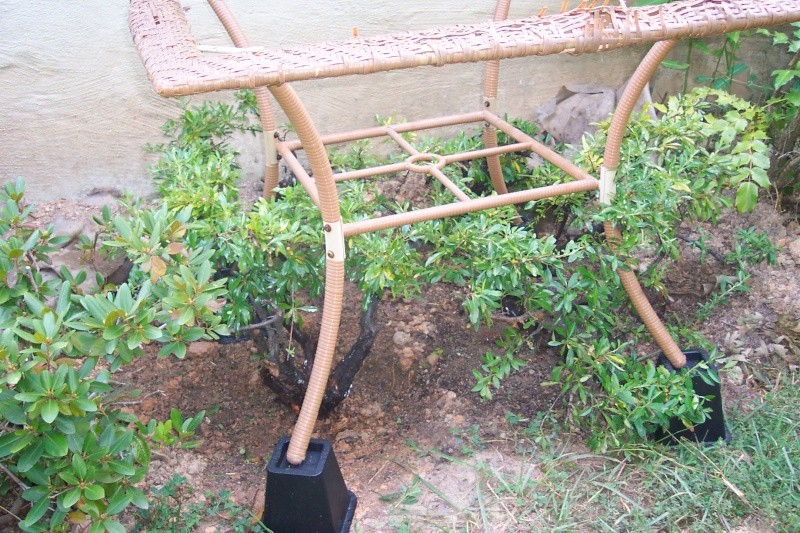 Good luck!
Best,
Todd

Todd Ellis

Member





makes me optimistic thanks. it was actually a humorous reference to a severe tongue lashing I received from one of the world's leading lights in the bonsai community for doing the same thing a few years ago. not that I gave a sh*t like. rude owld git that he was.

bobby little

Member





hi bobbi,

And the world is just wondering how the rain gets in,.....oops....haha

i aint so bad,...in language

love them flowers,....i got one my father has planted 50 years ago.....and nooo it looks bad!

haha

littleart-fx

Member






---
Permissions in this forum:
You
cannot
reply to topics in this forum