Yesterday I tried several arrangements for doban.Size: 35x24 cm.I hope that you will like.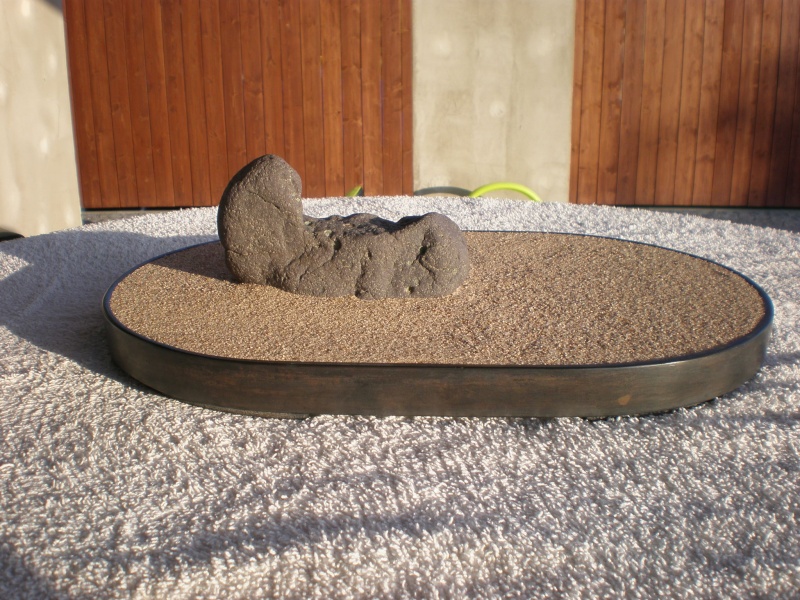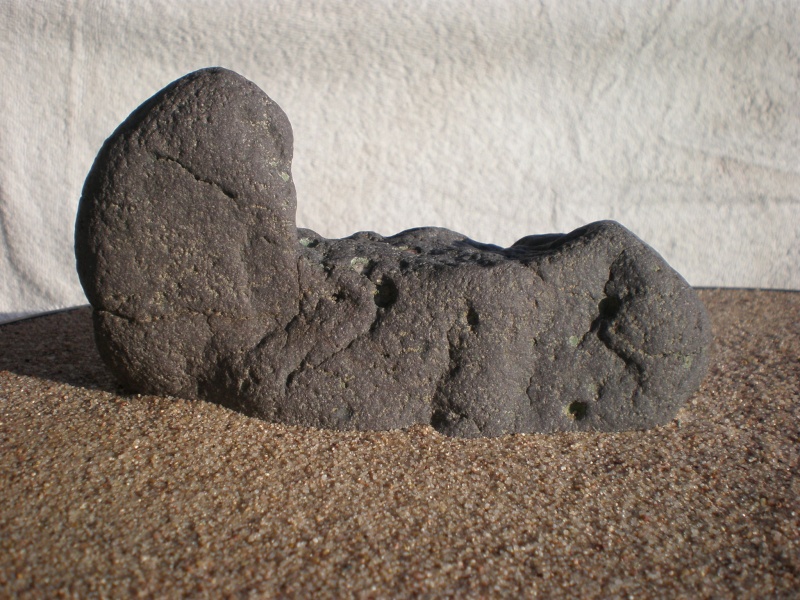 I like the contrast between the rock and sand color on the first photo. Tho the brown tones thru out on the others are nice, I think the dark stone stands out more dramatically.

I haven't figured out how to post pics here, but yesterday our suiseki club had a show at the japanese garden.
A green frog stone sitting on a daiza that looked like a lillypad stole the show with the visitors. very unique.

thanks for posting!

dick benbow

Member





Hi Milan
It was very nice to meet you in Praha, I hope it is not the last time.

I prefer the first stone, the collour of the stone and the collour of the sand together....it is said, that sand schould be filled in, to the rim. But that much? I think a little less looks better.
A suiban is made from ceramiks, a doban is made from metal.
Kind regards Yvonne
Hi Dick, you can find all you need to know about posting pics under the FAQs section ....
http://ibonsaiclub.forumotion.com/faq
In the meantinme, if you want to email me the photo (again)I can do the rest. OK ?

Cheers, Mark

Mark Cooper

Member





Or follow the steps you find in the Tutorials section which you can find by clicking
HERE
_________________
"Espouse elucidation"
_____________________________________
my website

fiona

Member






---
Permissions in this forum:
You
cannot
reply to topics in this forum