I've been working on this large Acer rubrum (American Red Maple) for the past three years now and thought some of you might be intrested in the progress. It has at least another 3 years to get it to the starting line of being a bonsai.
R
In the beginning April 2008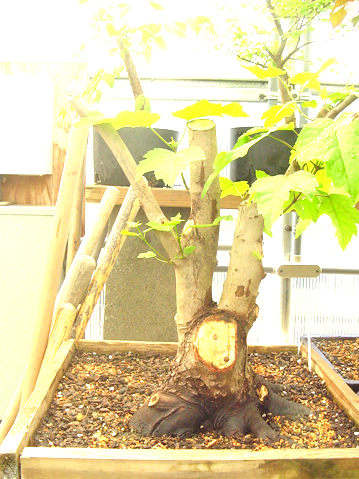 May 2009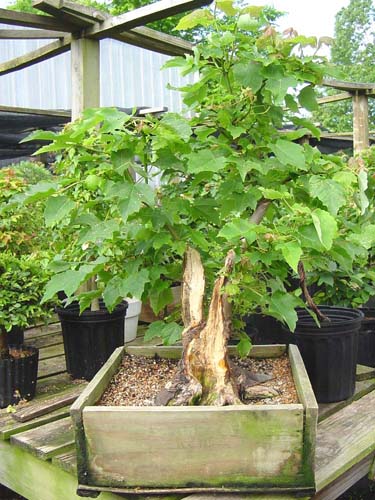 Today May 2011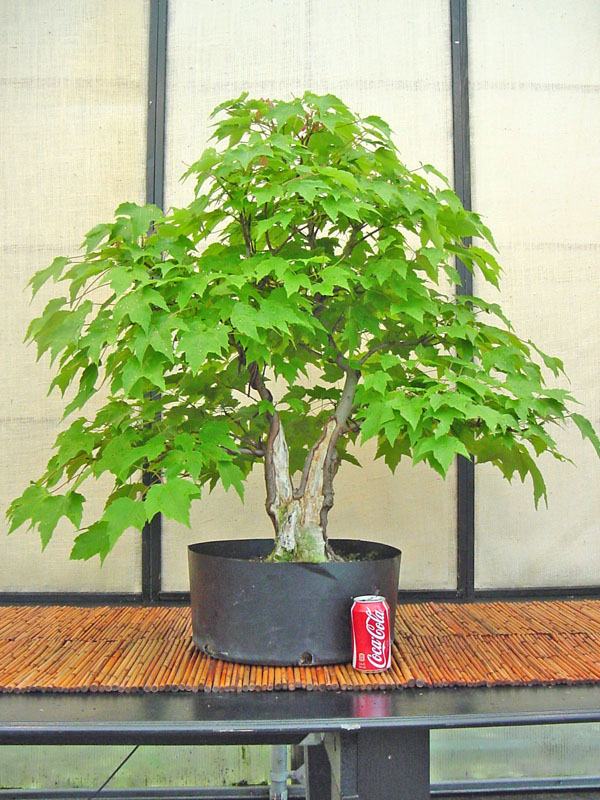 Randy_Davis

Member





Randy, you have done a lovely job with this tree. She is well on her way!
How do you over-Winter her?

Best, Todd

Todd Ellis

Member





great start! i like the bold carved hollowing, although it seems like the hollows should be darker to appear more natural.
Wow, great use of deadwood and carving. The tree looks to have come a long way in 3 years, did it start from a collected tree?

wow...I almost couldn't believe this is the same tree. I'm impressed ;-)

best regards from Loke Emil

Loke Emil

Member





Thanks all, but still more work to go. Needs more winter ramification so that when It flowers and sets seed it will be a much better year around tree.

R

Todd - The tree is overwinted in a greehouse with minimal winter heat. This last winter the greenhouse went totally unheated so it got below freezing but not by much maybe 25F. Our outside low temp this last winter was -4F.

Johnathan - Actually the lower part of the trunk carving is convex and the upper part above the crotch of the tree is rather flat, so it catches the sulight different than you might think. The inner wood is soft when it is exposed and as the tree ages the bottom should have a rotted out hollow in it and the upper part will heal over with wound tissue and then bark up. Give it 10 years and it should (hopefully) look like an old tree with a natual fox den in it.

LordEofBeckley - It's a natural seedling that came up in my garden that I cut back a couple of times over a 4 or 5 year period.

Randy_Davis

Member






martin kolacia

Member





The tree looks so nice, and this is a very fast progress for just 3 years.
Keep posting the progress
Regards.

Xuan
Tree looks very nice, I like the carving.

Scooter D

Member





---
Permissions in this forum:
You
cannot
reply to topics in this forum