Hey
These are two small specimens of the yamadori Tamarix I mentioned in a previous post. They have both just had their first carving and shaping, after a few months growth in the pot. With these, I've found it useful to remove most of the foliage during initial shaping. For one, new shoots are easily damaged with handling, but more importantly, sunsequent new shoots are very directional (pointing up), so you tend to get tidy foliage pads quicker in the game.
The last specimen there will hopefully grow a nice sweeping canopy in sympathy to the curve of the trunk. That's the idea anyway.
comments welcom

They usually look like this about a week after collection.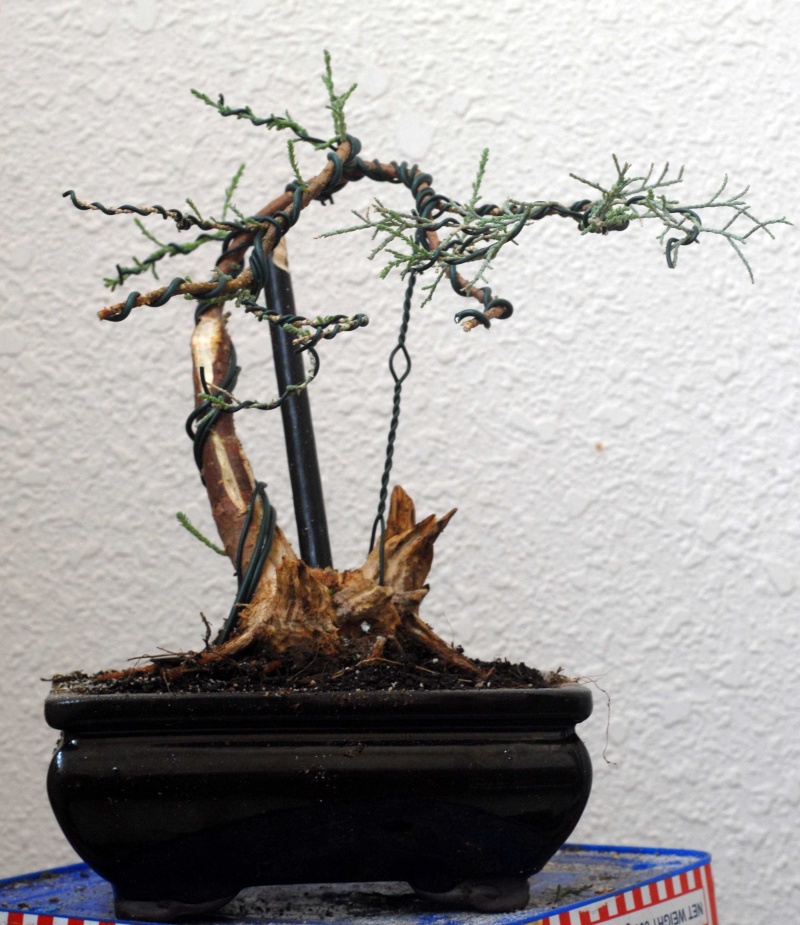 Some preliminary deadwood carving and basic shaping to trunk and branches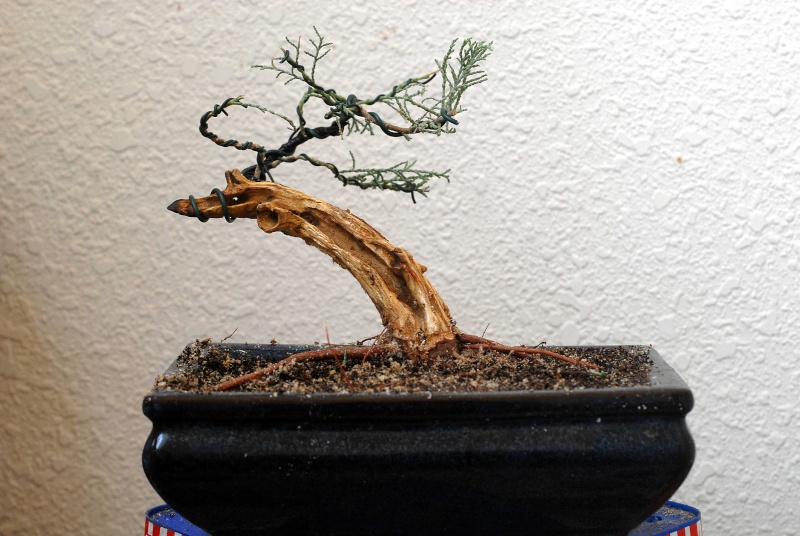 Deadwood carved and shaped without fine detail yet. Looking forward to the apex lengthening and thickening on this chap.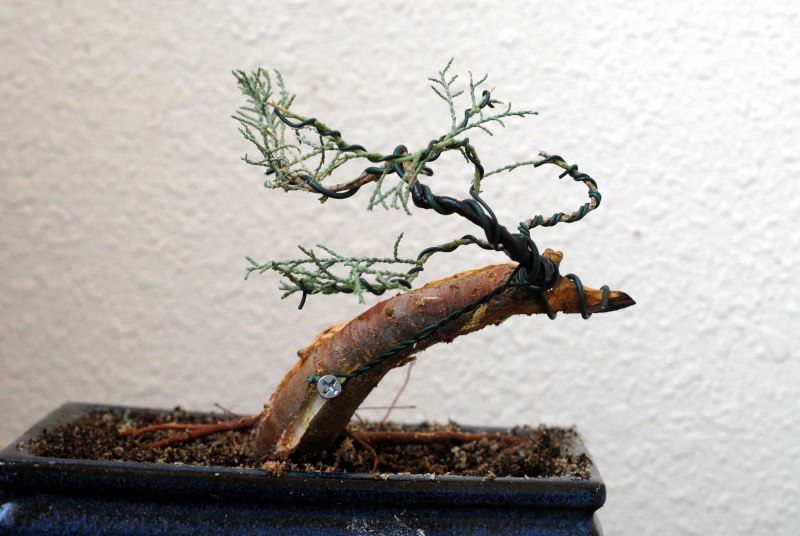 Back view of the same plant. Ugly as sin, but I'll give it a few months before doing more deadwood work and reshaping the live vein tp provide more taper.

Damienindesert

Member





Very nice carving. Interesting material too... can you tell us more about the care and growing behaviour?

- S
Thanks

I'm no expert. The internet provides info on tamarix as bonsai on many sites, all of which seem to have been copied and pasted from one vague and slightly erronous source.
From the trees I've had in the past, I can say that they thrive in 'wet feet' conditions and can even live with roots submerged for extended periods. They do fine dry too. They grow fast and can take a severe beating from most elements except cold. Naturally the needly foliage is straggly and hangs off the tree like the branches of a willow if the plant is in wet conditions. It becomes more dense like a juniper in drier soil. I've noticed this at my place where the weepy specimens are always at the water line.
They do tend to back-bud more on mature wood than the finer branches and certainly keep you busy pinching them out all the time. the more mature and thicker the trunk or branch, generally the thicker the bud is that sprouts up, and they create lignified branches in super-fast time.
constant pinching produces lovely conifer-like foliage that can become quite dense. The grey colour becomes more green with regular feeding and fresh water. The more saline the environment, the more grey the tamarisk seem to be.
They are crap to wire, and you can forget it on branches thicker than say a pencil. For dramatic shaping, I reckon you have to wire the stuff while it's still green. I do this and use supple plastic-coated garden wire in preference to copper, and wire quite loosely. I've also noticed that one of the trees that I modified (still in the desert), by rudely tearing a large branch off, has formed noteworthy callous material in the space of two months!
In short, they are tough, grow fast and seem to forgive the most barbaric things I do to them.

Damienindesert

Member





Here's that first specimen a few month on. All I've been doing is snipping new shoots once they've produced two or three side-shoots. As the ramification builds, the growth slows down dramatically and you have to constantly remove shoots from the base of the tree to throw energy upwards. It's coming on and is almost due for a final refinement of the carving and wire removal. I'll probably throw it in a really big pot later and let the live veins expand and thicken. I'll post some of the other Tamarix when I'm less embarrassed about the way they look right now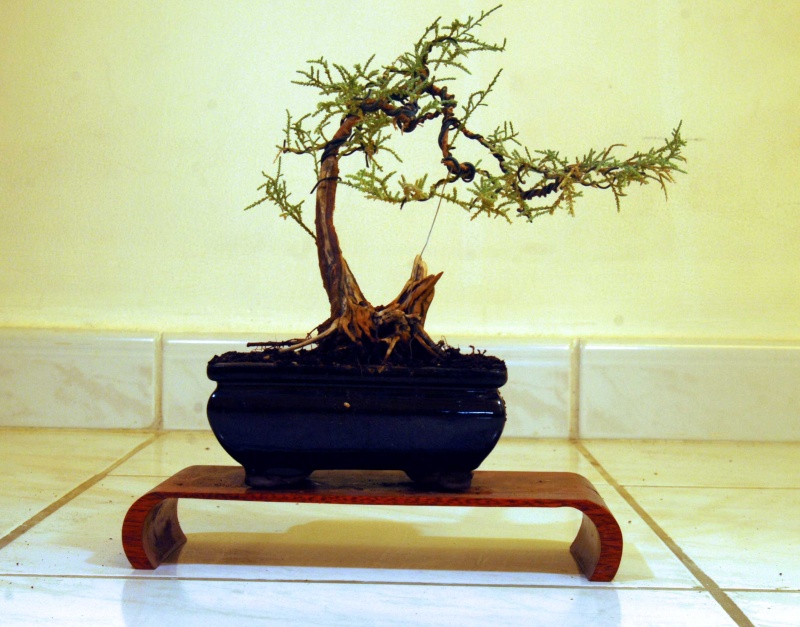 Damienindesert

Member






---
Permissions in this forum:
You
cannot
reply to topics in this forum