Here are some spring color pictures of some of my Japanese maples from seedlings that I took this evening (we are about a month behind a normal spring). Comments and suggestions appreciated - they are at various stages of development and mostly far from show quality.
This one was styled in 2007, but had a rough 2008 so the apex needs work. The branches are starting to come along.
This is a forst I assembled in 2005. The image tells me that I need to do something about the heavy root. Later in the summer the difference between the seedlings is not as evident.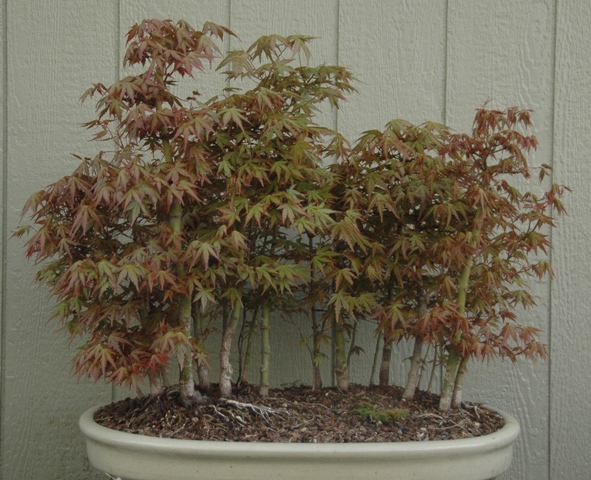 I know shari on maples is not the norm, but when this one died back I decided I liked it. The top is coarse to try to get better taper - it will get cut back this summer to a couple of well placed buds.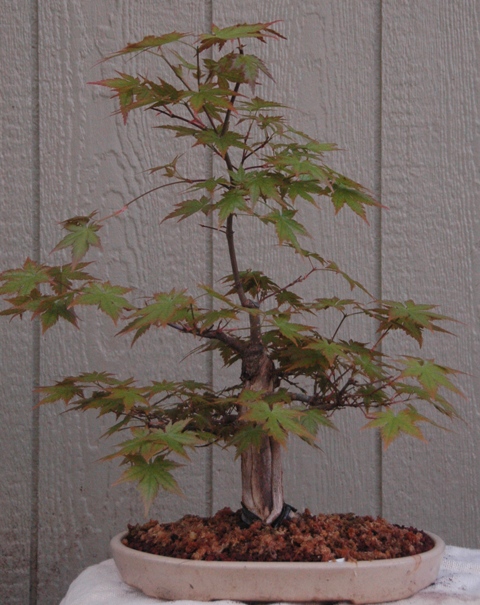 This is a nice red seedling that is ready for some initial styling. You can see the saucers I use to get a good flat root base.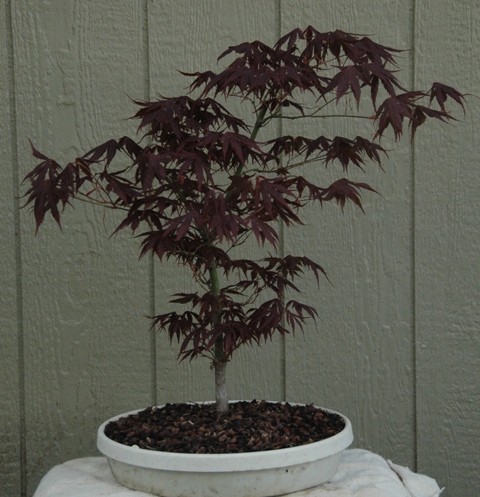 Finally the nebari of one where I lost the top and need to redevelop.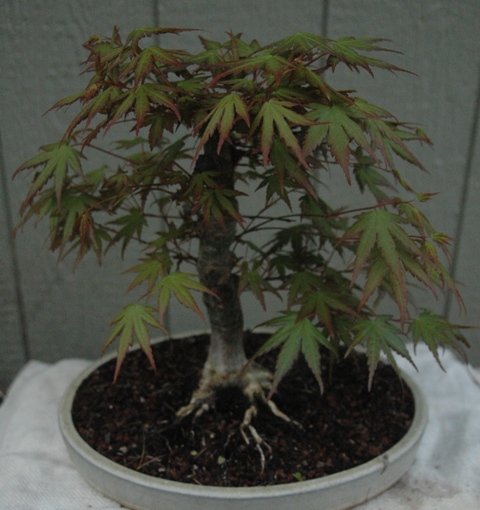 Even with the brightness of my monitor turned to maximum your pics appear too dark Marty. Using the tools in a graphics program isn't too difficult and can easily rescue underexposed shots , often with very good results.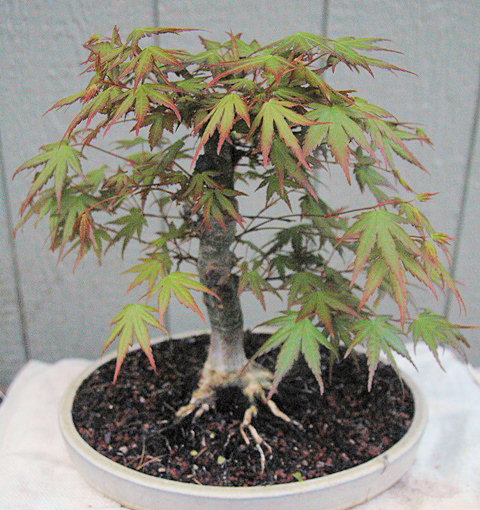 _________________
"It is not the strongest of the species that survives, nor the most intelligent. It is the one that is the most adaptable to change." - Charles Darwin.

Kev Bailey

Admin






---
Permissions in this forum:
You
cannot
reply to topics in this forum