the days are longer and sunnier. the trees are loving it. many of my bougainvillea are starting to blossom. here is one ahead of its class. a little history: Lindsey shiba brought this beautiful stump over from california as his demo tree for the mid-2000 Hawaii Bonsai Assn convention. at the time, I thought this tree was the best in terms of quality, of all the demo trees. keith schulze acquired the tree at auction then promptly traded it to kauai bonsai man tandu sivanathan for a kenji miyata styled juniper. several years later I acquired the tree in a trade with tandu. In its current form, the tree is completely hollow.
best wishes, sam
[/url[url=http://www.servimg.com/image_preview.php?i=1109&u=15061647]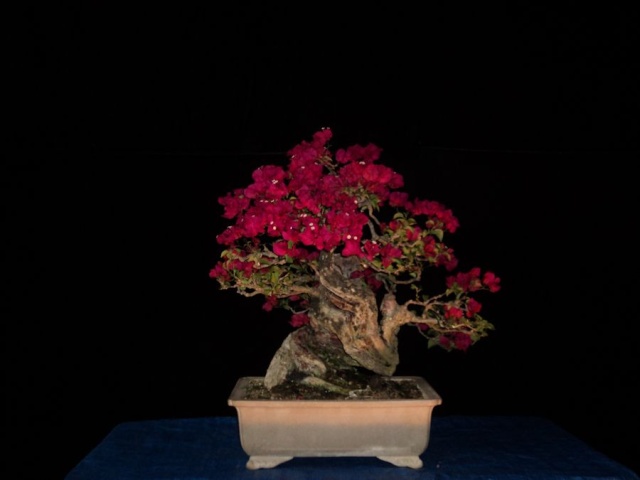 Last edited by kauaibonsai on Thu May 05, 2011 12:22 am; edited 1 time in total
thanks Xuan:
I always enjoy your spring azalea pictures. the blossoms are so beautiful. Its a showery day so I'm in the garage taking pictures to pass the time. some pictures of another bougainvillea. semi cascade style. hollow see through trunk. about 2 weeks shy of full flower.
best wishes, sam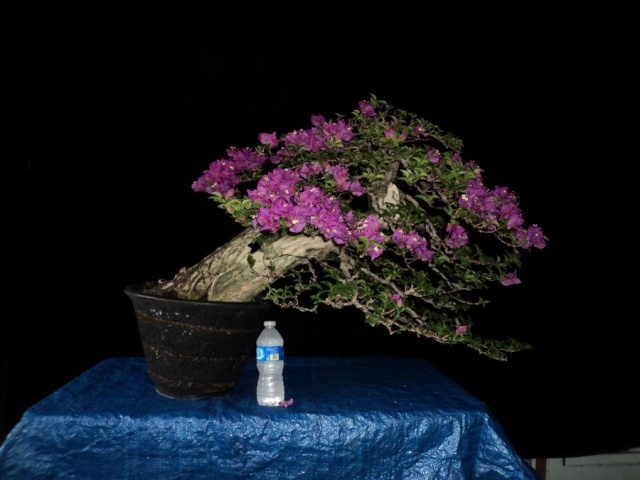 [/url[url=http://www.servimg.com/image_preview.php?i=1115&u=15061647]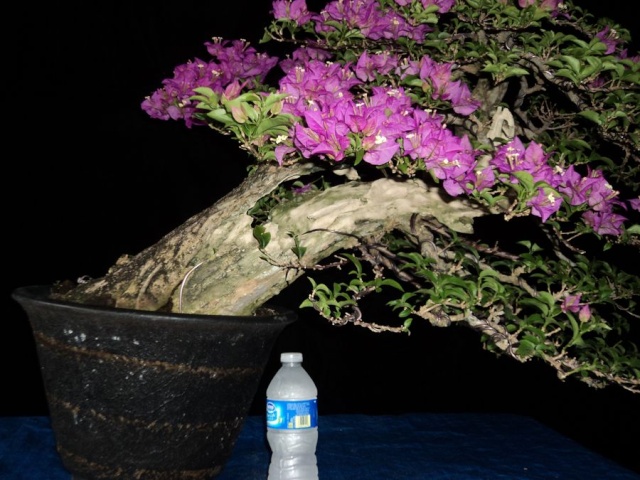 Here on the Space Coast my Bougies are about finished with their first flush of growth and bloom. I have begun cutting back to get them under control and encourage another flush of bloom.

Billy M. Rhodes

Member





One of the benefits of living in the tropics is that it is easy for us to make Bouganvilleas flower. We just need to hold off on the water and make sure they get enough sunlight.

We do have to take care with deadwood as they are prone to rot during our rainy season (we only have two seasons: summer and rainy). My favorite variety though is the Pixie Queen as this is very hardy and won´t rot easily; the leaf colors are also interesting and the flowers grow in bunches.

In latin america they call Bouganvilleas "Veraneras" as they flower during "Verano" which means "summer."


AK_Panama

Member





AK_Panama wrote:... we only have two seasons: summer and rainy
That's funny. Here in the west of Scotland we only have two seasons as well: Rainy&Warm and Rainy&Cold.

I am having serious zone envy over these trees. I was having a conversation just last night about what trees we'd pick if we could have any tree from another climate in our garden. My choice was easy to make: it would be one of these splendid thick trunked bougies. I have a poor excuse for one growing in my glasshouse currently and I've managed to get some flower on it. But as yet I can't get the trunk to thicken. Any suggestions? I feed it like crazy as I was advised last year.
I will post a pic just as soon as it is daylight. And when it stops raining.
_________________
"Espouse elucidation"
_____________________________________
my website

fiona

Member





thanks for the comments everyone.
for panama and fiona:
pink pixie is a very nice specie for bonsai-as is the common purple. included below is one of several pixies in my yard. the other varieties, pink, orange, red white, etc. tend to have larger floppier leaves and blossom bracts and are a little more difficult to manage as bonsai. as to bougainvillea deadwood-yes the wood is soft and will rot if you let it go. I check and treat deadwood regularly with a variety of wood stabilization products. consequently I have shari 10+ years with no problems.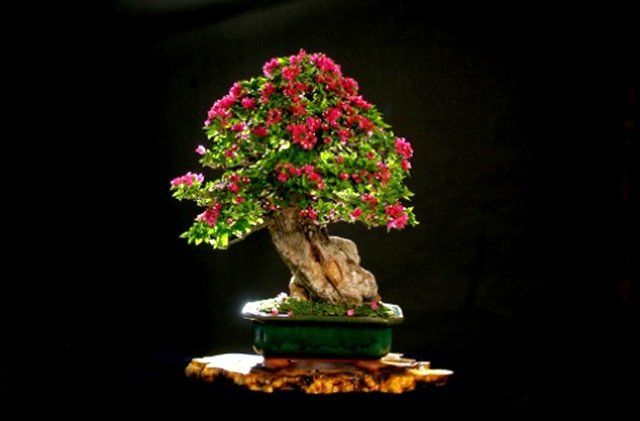 hi fiona:
as you've deduced, growing for a large trunk in a pot will take more than a lifetime-maybe two. if you were nearer and cost, shipping, import/export rules weren't problems, I'd send you the monster of your dreams. see below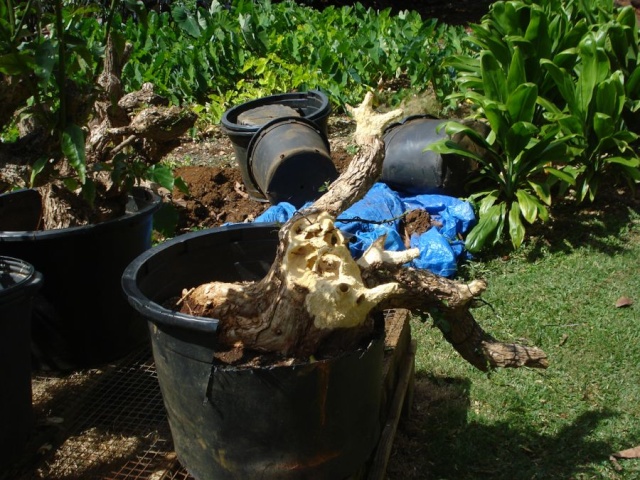 Sam, that last Bougie bonsai you posted is a stunner!


_________________
"Eschew obfuscation"

John Quinn

Member





thanks john. glad you enjoyed it.

best wishes, sam
_________________
"Espouse elucidation"
_____________________________________
my website

fiona

Member





OK . send your private jet over and we'll load em' up.

best wishes, sam

---
Permissions in this forum:
You
cannot
reply to topics in this forum