the boy in the pot is kahekili-o-kalani my grandson. the tree is one of the macy's monster bougainvillea. the 14 inch square is perfect for the brawny trunk. too bad the sides aren't tapered for a smaller footprint and a less bulky appearance. bonsai pots of any size are not available on kauai. big glazed ones especially. this is actually a water lily pot with holes drilled in the bottom. makin' due with what ya got !!
best wishes, sam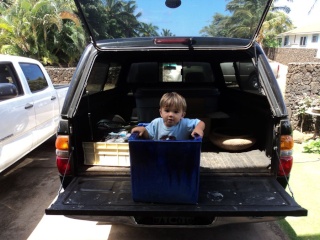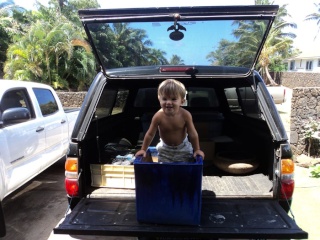 with nana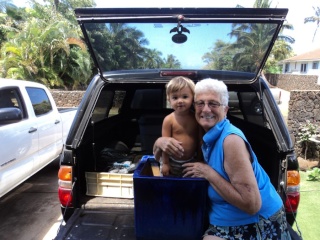 tree and the pot
tree in the pot . lots of trunk/branch work ahead.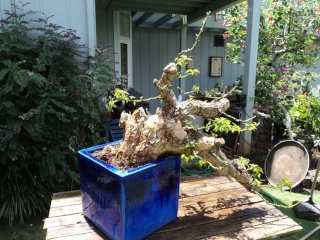 best wishes, sam
figuring I was on a roll after potting the blue cascade, I tackled 2 more bruisers before calling it quits - both han kengais, both almost alike in size. 12+ inch bases, 2 feet high, 2.5 feet wide. both were planted in ridiculously small round pots. now they have room to grow and flourish.
the oval is another water pot with drain holes drilled through the bottom.
best wishes, sam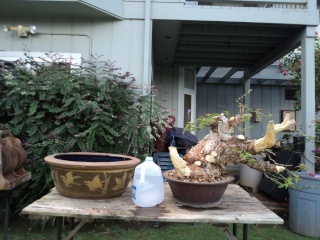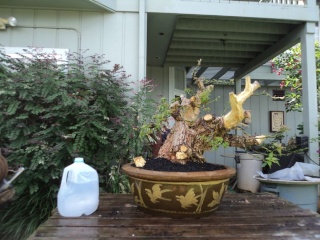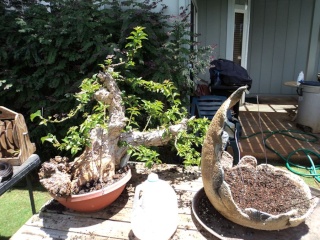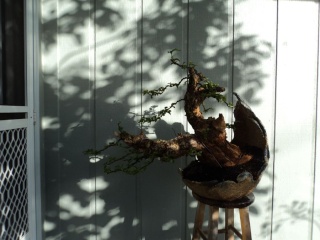 Hi Sam,
Great trees. You can pride yourself on a job well done! Drilling the large (thick) glazed water pots is no small task!. I drilled one such pot and it took me two hours to get through the inch thick surface. I only had a masonery drill bit, 1/2 inch, and a drill. That crescent pot is lovely. Where did you get it? Is it stoneware or cement or fiberglass? Trees look great too!
Thanks, Todd

Todd Ellis

Member





thanks todd.

the pot is a handmade stoneware shell. made for me by the ceramics instructor at our community college. I have quite a few of his rustic pots and slabs in various sizes, thanks for the words about the trees. when these purples fill out and flower, they will be something to see. as to drilling through the thick bottoms. that was part of the deal for the purchase. I buy the pot, they drill they holes.

best wishes, sam

---
Permissions in this forum:
You
cannot
reply to topics in this forum