Hi guys,
I just wanna share my newly repotted bonsai material. comments will be appreciated.
Regards,
Derick
Newly collected (november, 2010)
Newly repotted(april28, 2011)
front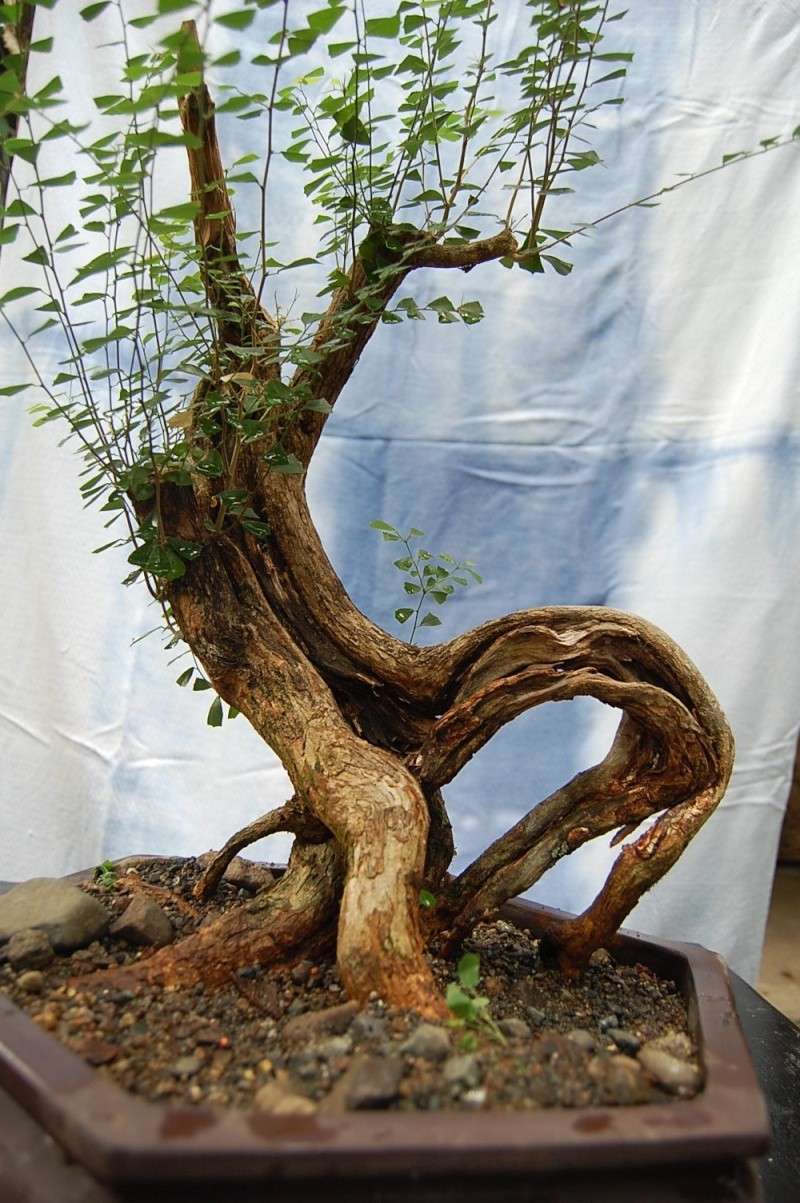 right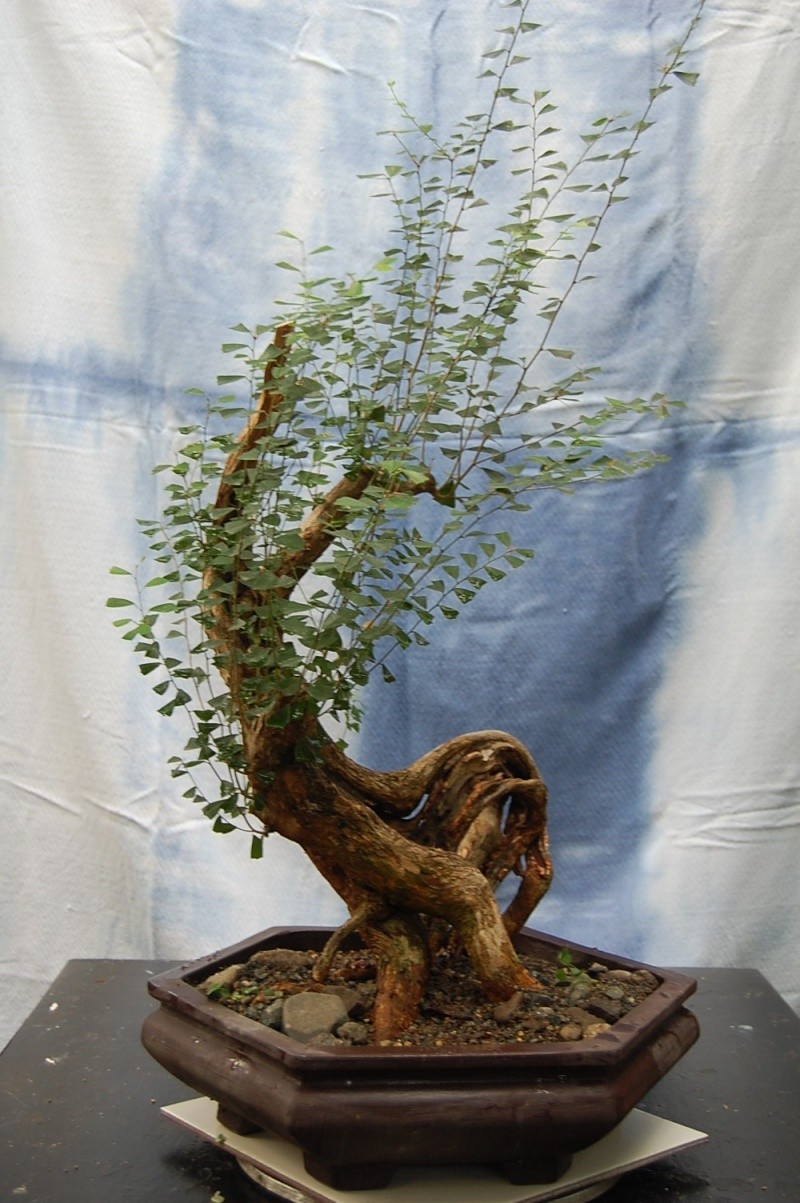 left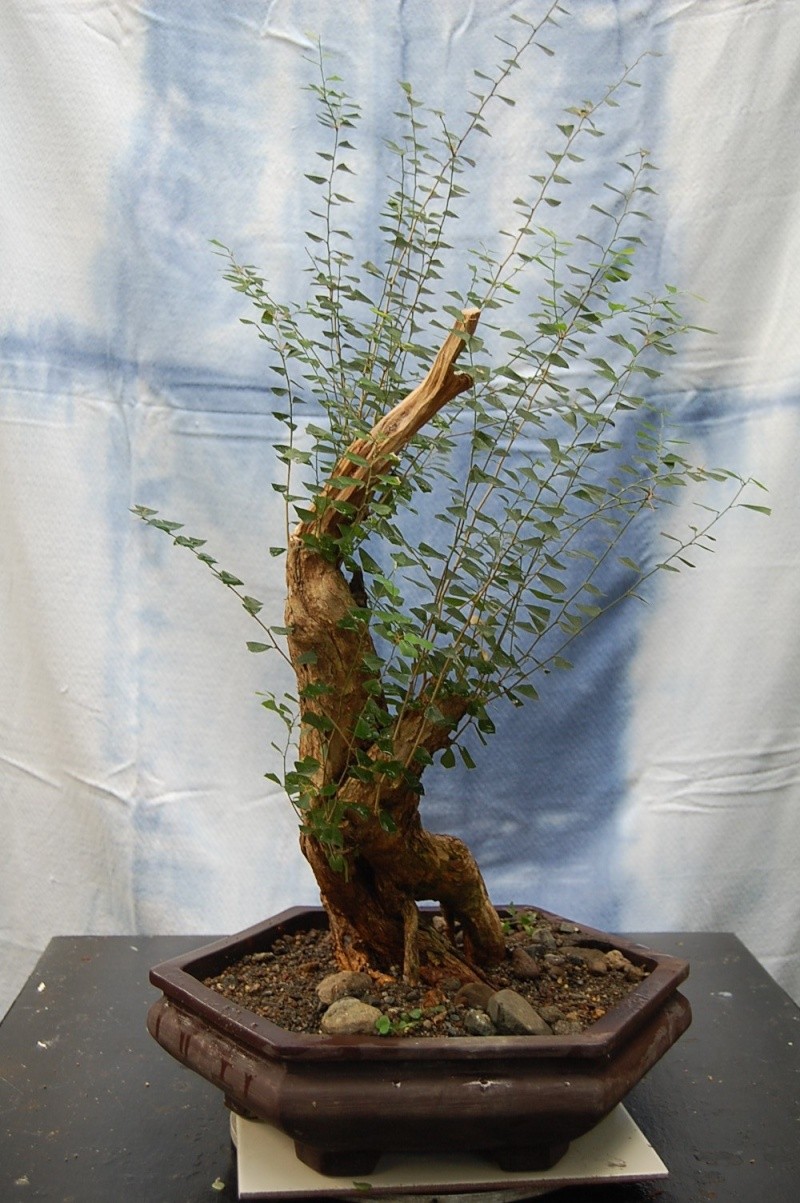 rear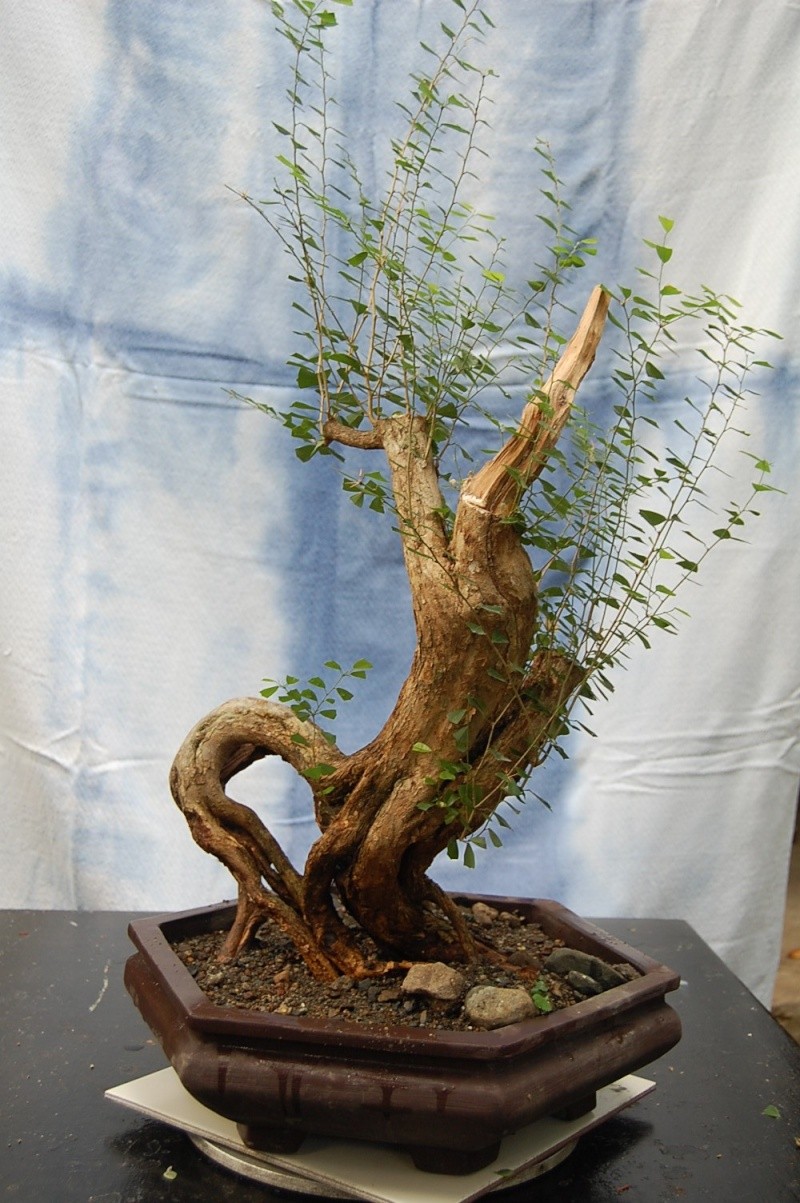 trunk detail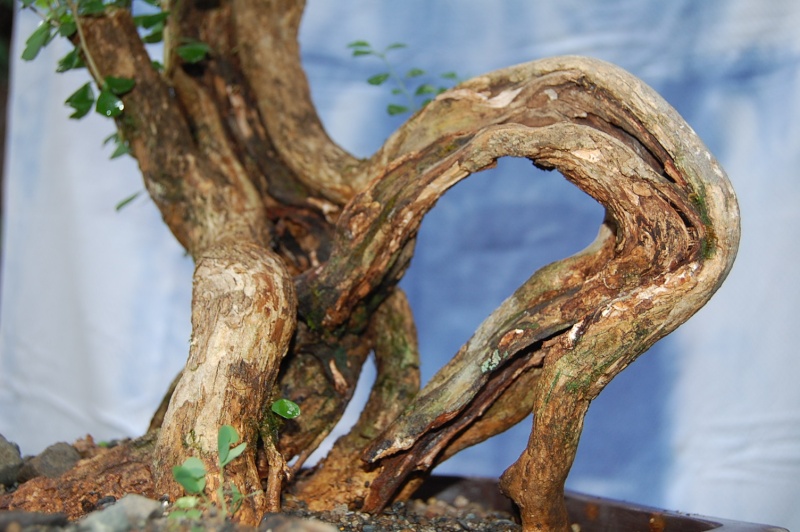 trunk detail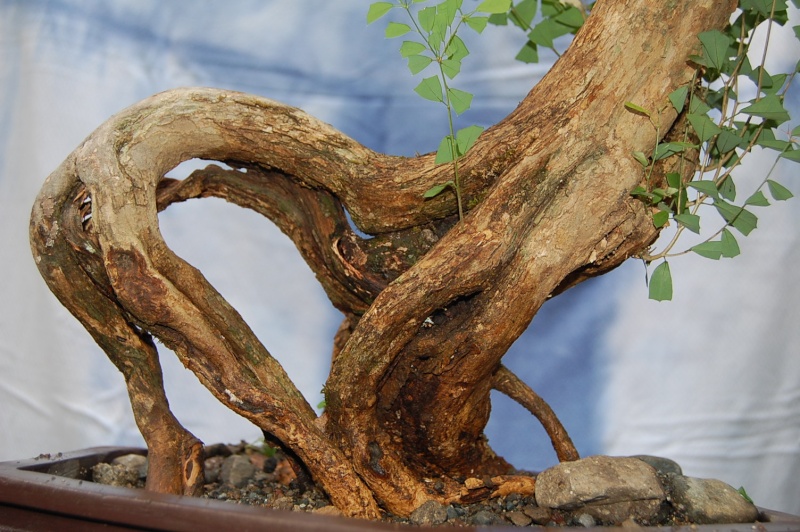 Regards,
Derick

dexworks

Member





Hi derick.
Pre, A bigger container would be more beneficial at this stage and you could bury the trunk deeper in the soil to encourage more roots in the upper portion,. then you could decide later on the future design.
regards,
jun

Hi Derick,
Great start on your tree. Jun is right. A bigger pot to develop faster. Imagine what the exposed roots could look like after growing under the soil for a few years. Then you can display it in this pot. Or you can send the pot to the states in my backyard!

Best, Todd

Todd Ellis

Member





It seems the shape of the exposed roots are fine in the current state, there is significant variety in diameter and shape,, very wild shape I might add. I like them. (Exposed root is a favorite style of mine). It will be interesting to see how the branches develop. Foliage looks very unique.

Rob Kempinski

Member





Nice looking bluebell Derick and looks healthy too, its one of my favorite bonsai material, you will get a lot of branches to chose from and they grow fast.
regards,
ka pabling

Ka Pabling

Member





Thanks for your reply and advise:
Jun: Thanks for the advise bro, I think I'll just cut a 10cmHigh G.I sheet and put it on top of the existing pot so that I could add more soil coz I don't want to disturb the roots any more, what is your opinion on this?
Todd: I'm afraid the cost for the shipping will be much more expensive than the pot. This is just a painted concrete pot worth USD 9.00! Looks good at first glance though!

Rob: I'm glad you appreciate the wild "appeal" of this tree, that's exactly what drew me to this material...
Ka Pabling: Bluebell is also becoming one of my favorite species for bonsai, however the thorns are quite irritating! The flowers and fruit are quite nice though, so I'm willing to overlook It's thorns...

P.S. the reason for repotting was that I noticed that the growth of this particular desmodium somehow slowed down. ( the growth on most of the desmodiums that I got only last January were much stronger, in fact, one of them already has flowers, even though it was just a bare-rooted stump three months ago... I found out that the previous soil was too wet, hence some of the roots were dying... good decision - I hope!

Regards,
Derick

dexworks

Member





Hi Derick

I notice you are using mixed gravel as medium perhaps it would be better if you screen it and remove the gravel,
Till now I cannot accept that the scientific name of bluebell is desmodium sp,for desmodium sp the tip of the leaves are oblong and the flowers are pink while bluebell,the tip of the leaves are flat with corrogation and the flowers are blue , Maybe Bonsaisr can help us, she is the authority here when it comes to identifying scientific names

regards
Pabling
Last edited by Ka Pabling on Sun May 01, 2011 9:21 am; edited 1 time in total

Ka Pabling

Member





Ka Pabling,

Thanks for noticing... I am actually using riversand with grain sizes approx 2mm-8mm, the stones on top of the pot are actually just barriers that I've put in place to control the erosion of the soil that's covering the roots... it is quite difficult to research Desmodium sp. on the internet... I hope someone will be able to give us some details on this species...

Regards,

Derick

dexworks

Member





to cover the roots use spagnum moss instead,
you probably need a little deeper and wider pot, bluebell is a fast grower, I wont be surprised if it will be rootbound in less than a year. can you post your other bluebells?

Ka Pabling

Member





Ka Pabling,

Thanks for the advice, I'll take some pics of the other bluebells tomorrow...

Regards,

Derick

dexworks

Member






---
Permissions in this forum:
You
cannot
reply to topics in this forum