Clump Style
October 2005 - Plant bought for $0.88 in the clearance bed of a local nursery. It looked weak but Spiraea are tough so I gave it a chance. I potted it up in a slightly larger nursery container for the winter.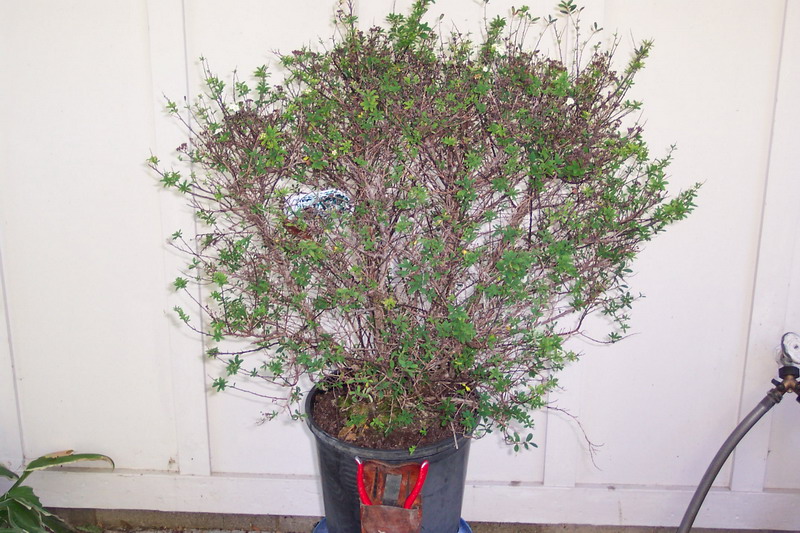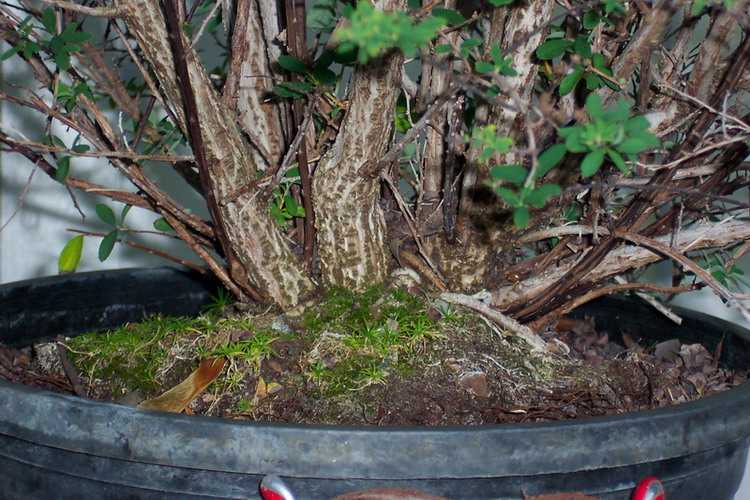 2006 - Renewed vigor! I let it grow on for 4 more years to thicken the main trunks of the clump.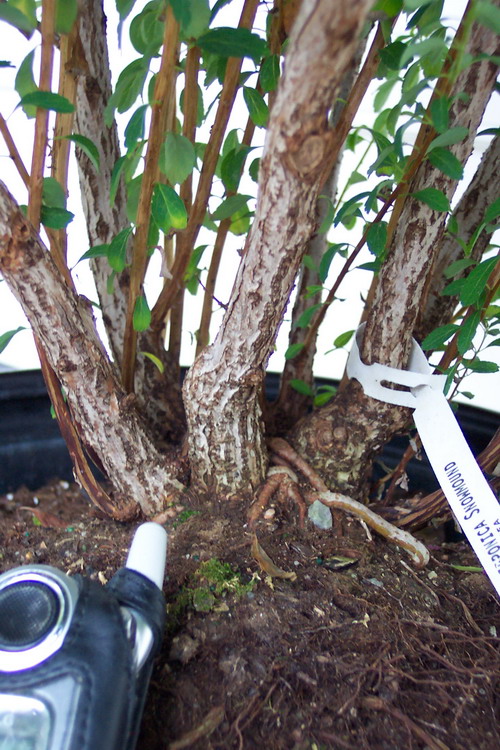 October 2008 - Tree was still growing with great vigor but the trunks were satisfactory for the finished height and scale of the future bonsai. I decided to begin reducing the root mass and train the top over the next several years.
2010 Spirea in initial bonsai pot. The original media from the nursery had degraded to black goo at this point so I sprayed out the root ball with a jet of water when I repotted it.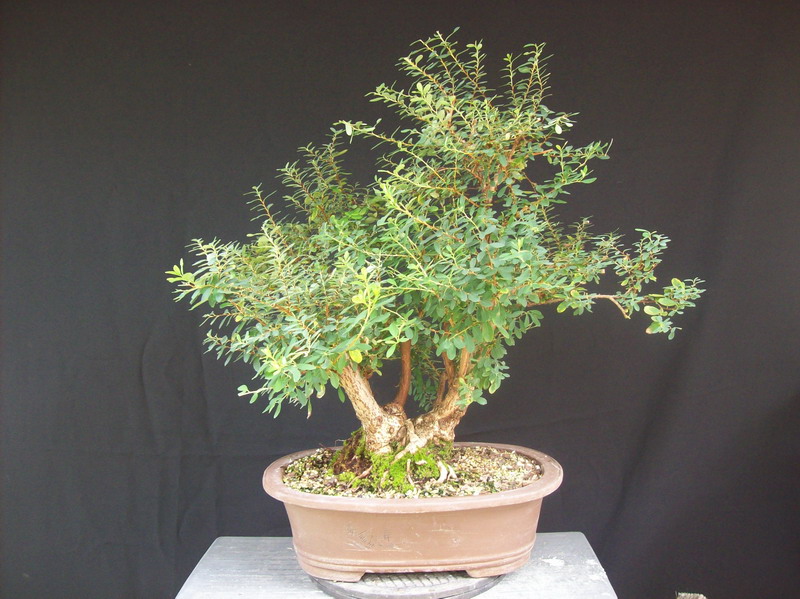 2011 realized that this tree needed a smaller pot. I transplanted it into a Tom Holcomb oval pot. I used a water jet to clean out more of the original "black goo" media in the heart of the root ball.
My observation in working with Spiraea: In spring, Spiraea growth flush begins lower on the shrub so I've been pinching the vigorous lower shoots to direct more energy to the buds further up on the stems. The upper buds have started to swell but are held at bay by the vigor of the energy going to the lower emerging shoots. Pinching the lower shoots (even though only ¾" long) will redirect some of the energy to the buds being held back.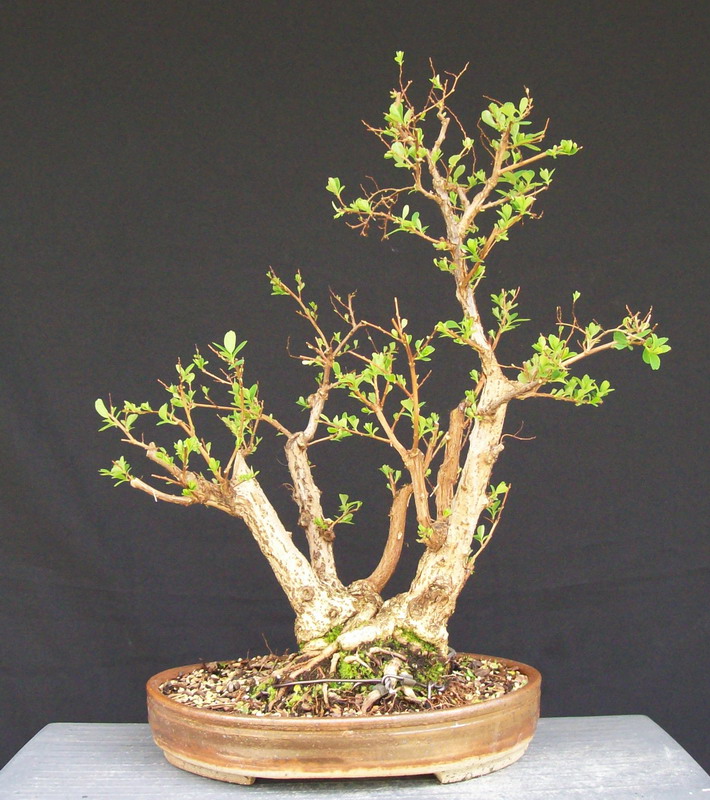 In this virt I've reduced the left-most trunk to balance it better with the rest of the composition. The trunk on the right of the clump needs to be the dominant trunk. I'll carve the left trunk to reduce its visual weight.

ericrobinson

Member





Eric, thanks for posting your work in progress. It looks like you are getting great results. Has it bloomed for you or do you cut off the blooms to put energy in developing the structure?
Best, Todd

Todd Ellis

Member





Todd,
It has bloomed profusely during development each spring. The blooms may be limited more now as I am pinching the initial shoots to redistribute energy to the other buds. Being a spring-bloomer it sets its flower buds the year before and most may be pinched away. If I don't pinch shoots, this bush has a tendancy to produce long arching shoots and not the fine structure I desire. Maybe a few flowers will survive the pinching process.

ericrobinson

Member






---
Permissions in this forum:
You
cannot
reply to topics in this forum