My goal was to create something on the large (8 hand, well maybe 6) size. I have alot of experience with this species and know exactly what to expect. I left all the branches long for leverage and for winch and rope attatchment when lifting. I know I can get this tree up successfully. I'll work one major root at a time throughout the summer (they're sitting right on the surface) then I'll barrier the whole thing off with snow fence for the winter (to keep the deer from doing thier own special pruning job), then lift next spring when the ground is mush.
Buckthorn in my opinion make outstanding bonsai, nice leaves, lovely flowers and berries that last till spring, and they back bud prolifically (really spoil you for choice) Thier roots are usually no more than 8 inches down and they have angel hair fine feeder roots comming right off the huge main roots no matter how big they are..really amazing actually. Now I'll take bets as to how many vertebrae I'll blow out digging this guy up.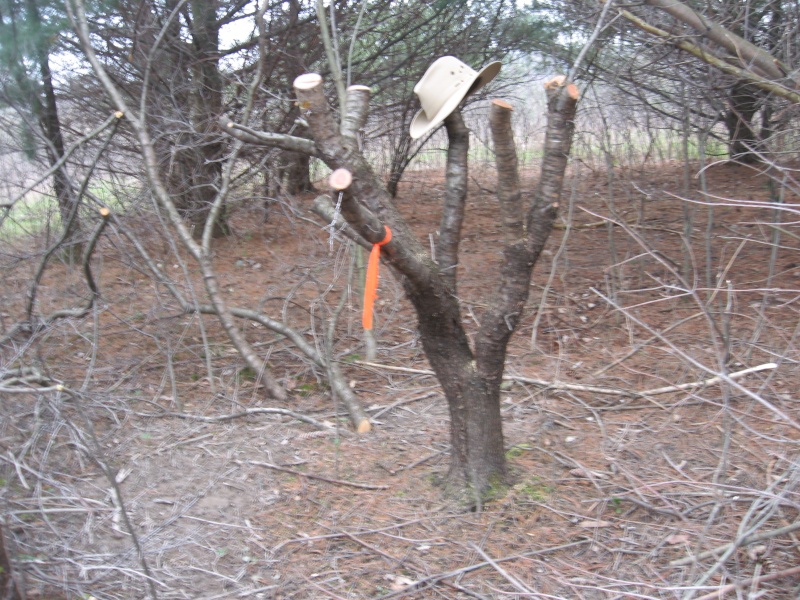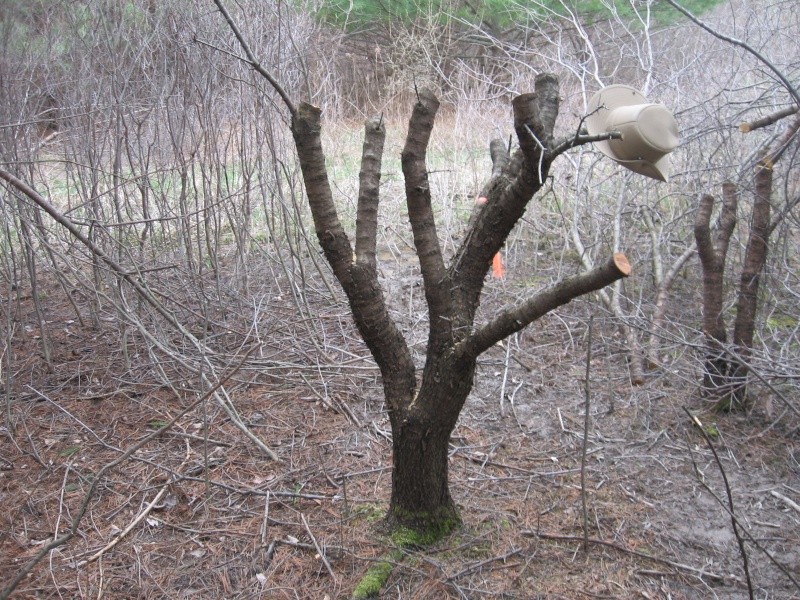 Hi Man on the mountain,
I am interested to see what comes out of this in a couple of years.
Hope you are not allergic to its toxins.
regards Sunip

No alergy so far.

I'm waiting to see where the tree breaks bud, If its up way high on those branches I'll reduce further. I have a date with one of its large surface roots in say a month I'll take a reciprocating saw to it as soon as I see some good growth.

These buckthorn are basically unstoppable and really easy and fun to work with I've had such positive experiences with collecting them I felt like taking it to the next level with something more ambitious like this.
MOTM
Hi Man on the Mountain,
Why you do not cut the branches further down right now?
You do not really need them to lift the tree and you have to cut it later anyway i think.
regards, Sunip

I need to leave at least ONE long branch to grab hold of to lever the tree around as I work, It makes it much easier. The other reason I left those all long like that is If I cut them way down the Buckthorn may respond by sprouting from the base which I dont want, The extra length maintains a "colum" of sap above where I want (ideally) buds to break. When I see buds break in about a week or two, and I see from where they break, I can make a more informed decision as to cutting back further, With big vigorous trees like this I like to take baby steps..
In woodworking, much like Bonsai, I can always take away more wood, but I cant put it back..

---
Permissions in this forum:
You
cannot
reply to topics in this forum