Hi all...have been enjoying bonsai for around 10ish years, been getting more serious in last 5 or so. New to this site, but have already found it very informative and helpful. Here is a few of my trees, some nice...some..well...I like them anyway. Comments, advice, etc very welcome. Looking forward to becoming a involved member to this site.
Japanese Larch -shohin
Itoigawa Juniper-shohin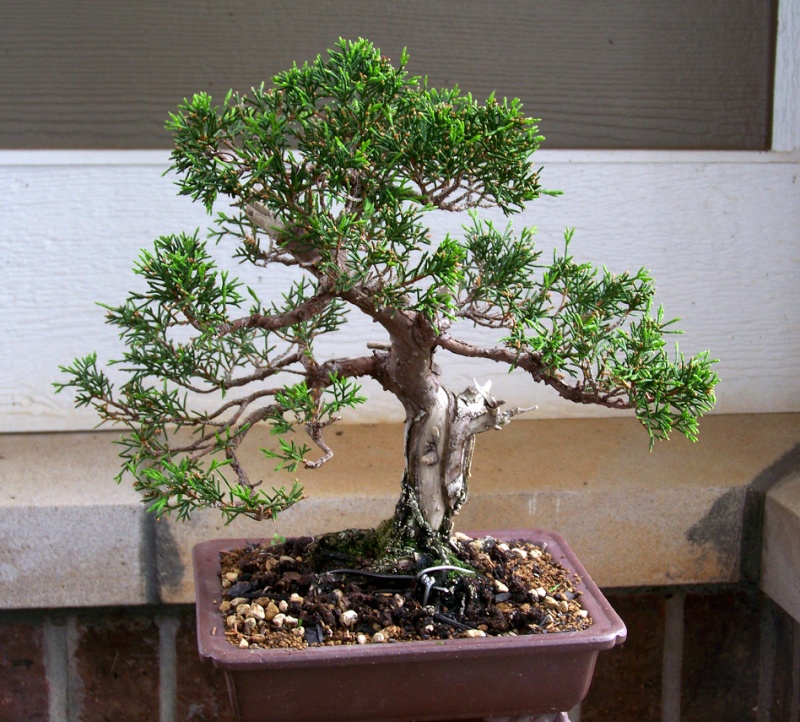 Arakawa Maple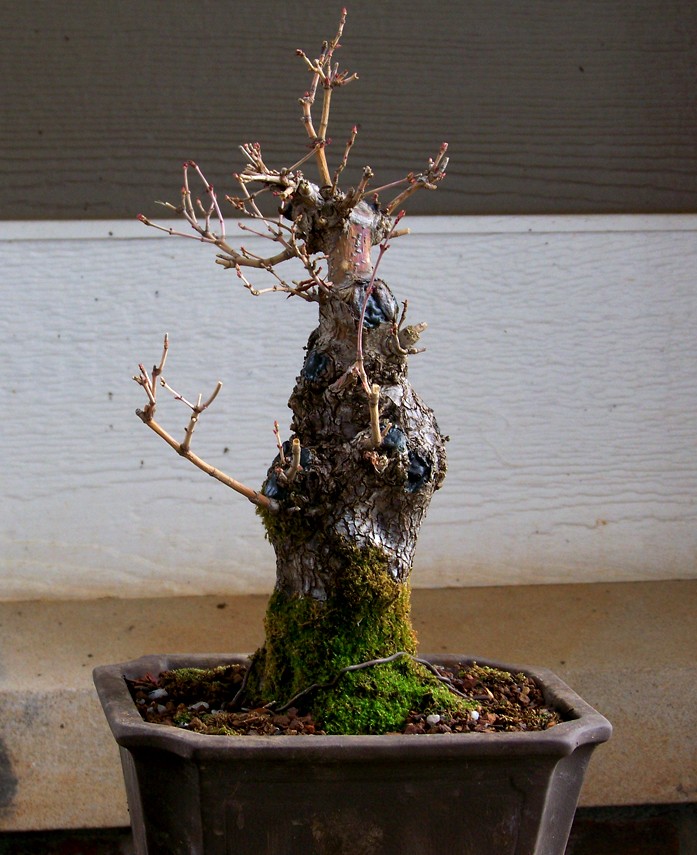 Japanese White Pine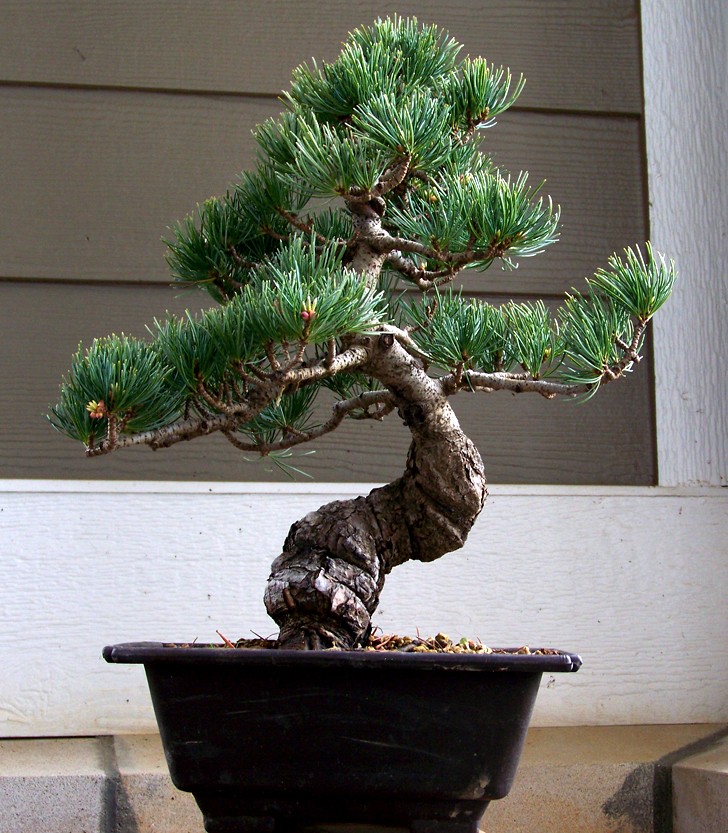 Dawn Redwood
Bald Cypress (future flat-top)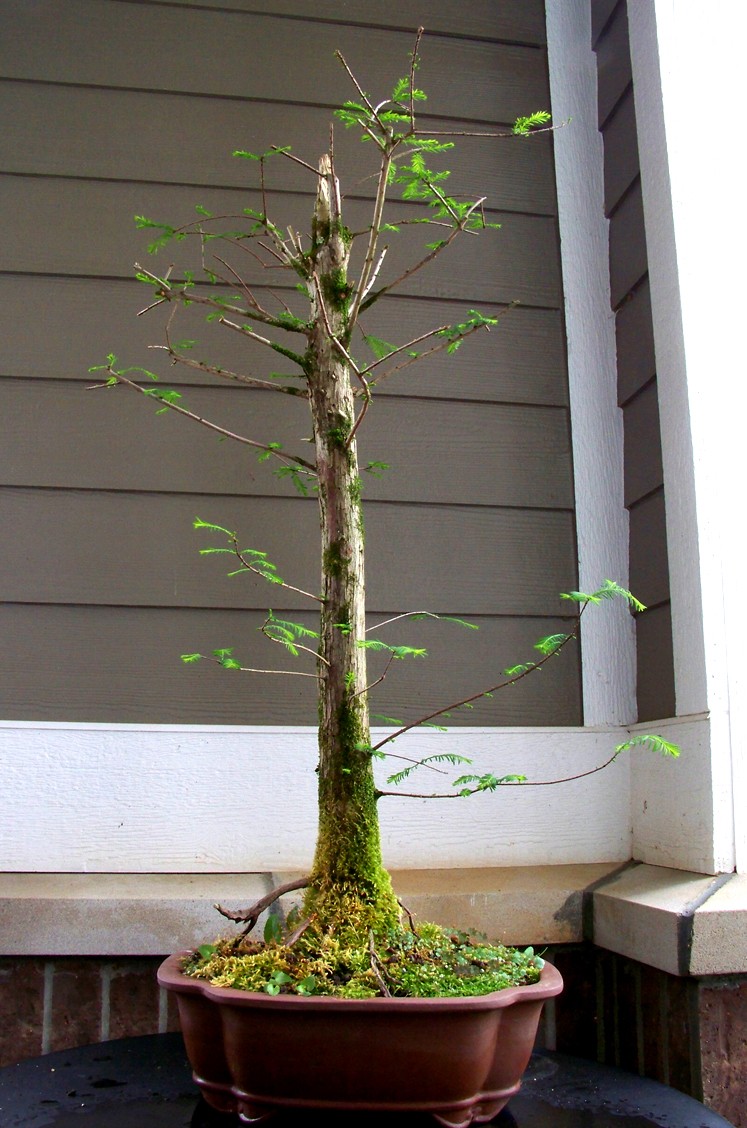 Japanese Apricot-shohin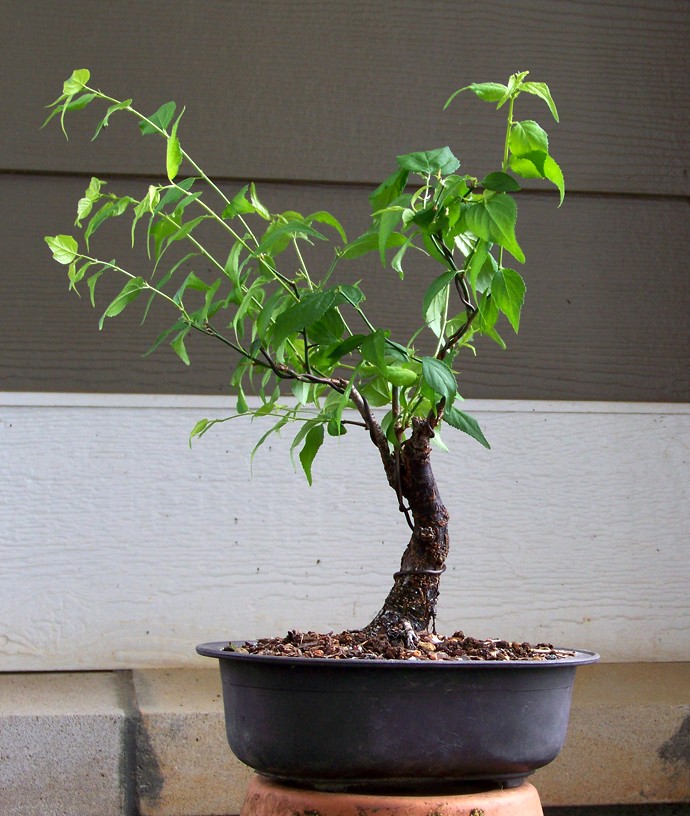 Foemina Juniper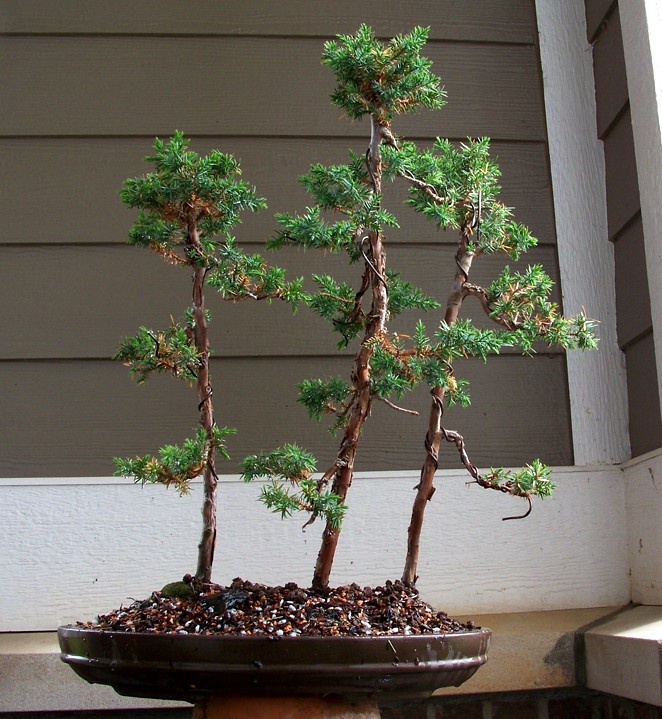 Cork Bark Elm (just chopped-future broom)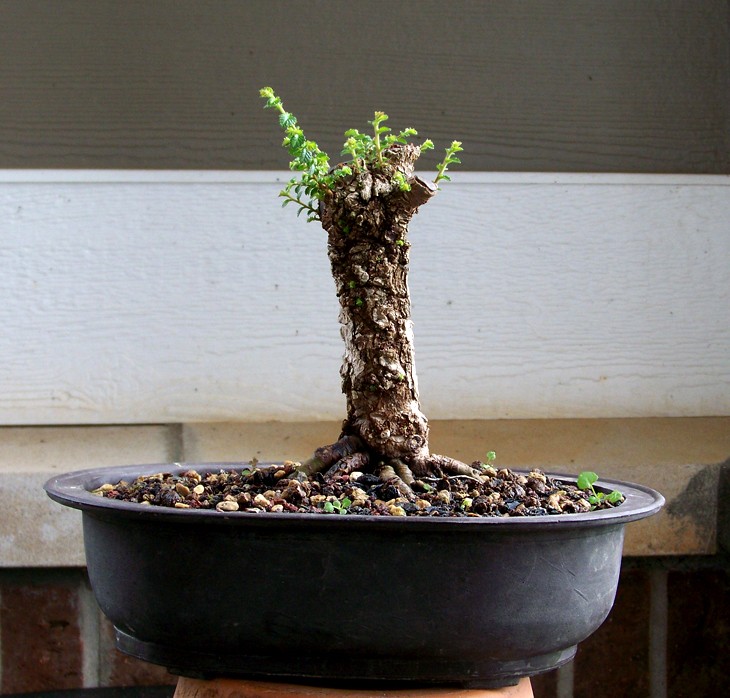 Zelcova Elm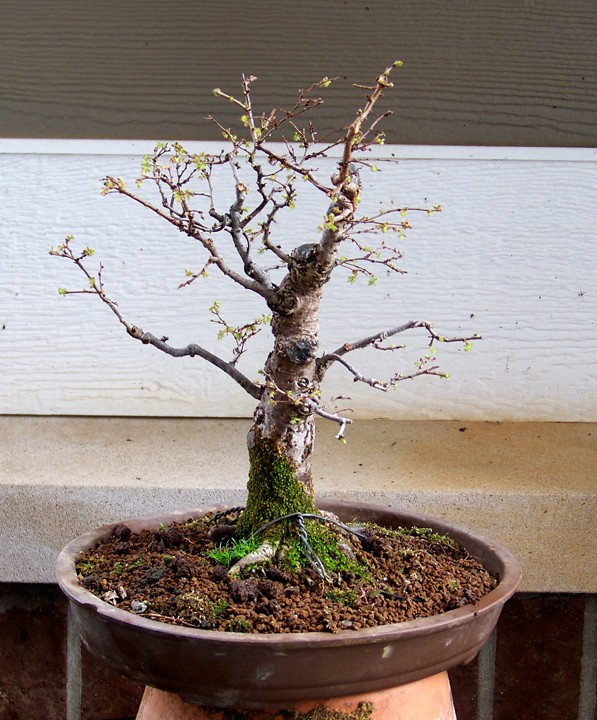 Japanese Black Pine
Trident Maple Grove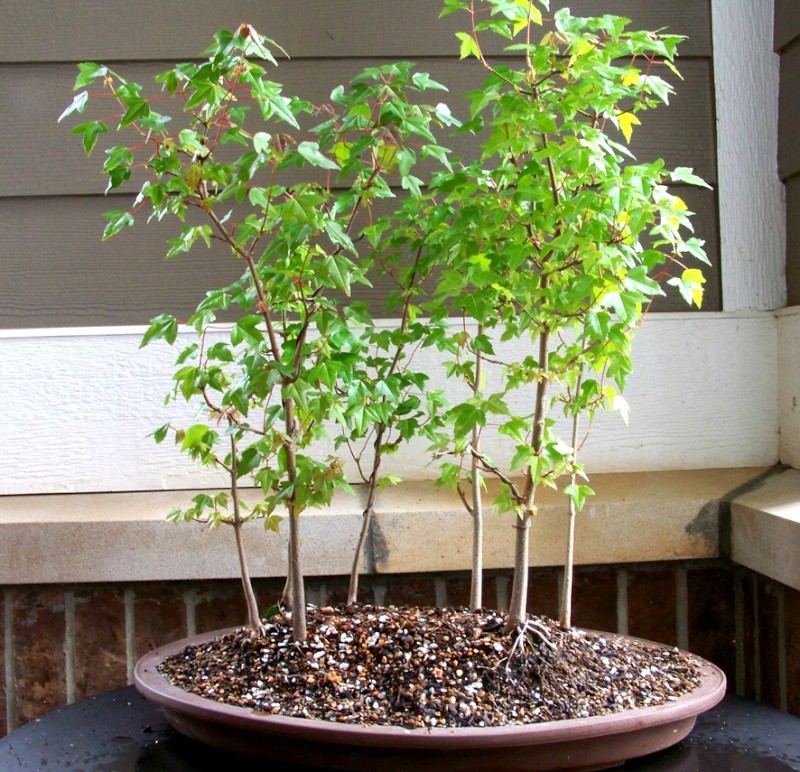 THANKS FOR LOOKING!

mojojava

Member





Hi Mojojava

Thanks for showing us pictures of your collection.
Your trees look healthy....the branchends on the future broom, should be removed, or better, cut the trunk even lower.

kind regards Yvonne
Thanks for the comment...I sometimes consider myself lucky to keep the trees as happy as they are. I only have a small back patio at my apt to keep them on, and have to keep them cramped in a home-made wooden shelf covered in chicken wire (to keep them from getting stolen). Also living in central Indiana is definitely a challenge due to the variable weather. I do try to give each tree a species specific regimen of care but otherwise just let them do their own thing. I do have a few tropicals but will wait until they get to go back outside for the season.

As for the elm I definitely considered chopping the elm a little further back but going for a somewhat informal broom, and would like some variation in the angles and where the main branching starts. Did another elm like this and it worked out very well...up to the point it was stolen from the last place I lived. Thanks again for looking.

mojojava

Member





Welcome. Humble beginnings but you have been bitten by the 'bonsai virus' so watch out, you can end up wanting more and more.

Cosmos

cosmos

Member





5 years? it took me ten years to be serious in this hobby. definitely, you have the touch. I've been there before and still I'm here back to the ground. (letterally) I still have to make make up for the lost time, but you've come along way, baby! keep it up. hope to see more of yours and others collections for me to imitate. Great job.
Regards,
Jolz

jolz

Member





Yes a good start indeed. I really like the JWP, JBP and the itoigawa juniper-shohin. You have a nice diverse collection. Did you buy all these trees from the same place? Or were they made from a workshop? Or seed?

Neil


Neil Jaeger

Member





Very Impressive! I am just getting into the
obsession
art and your specimens are inspirational! At only 5-10 years also! Thanks for the photos


kaspr00

Member





I liked your trees. Please update.

Rui Marques

Member





Welcome and easy on the acquisition we all have a tendency to over collect but bad habits are hard to break.
Warm regards
Alex

ogie

Member






---
Permissions in this forum:
You
cannot
reply to topics in this forum