The turtle - bearer of the secrets of heaven and earth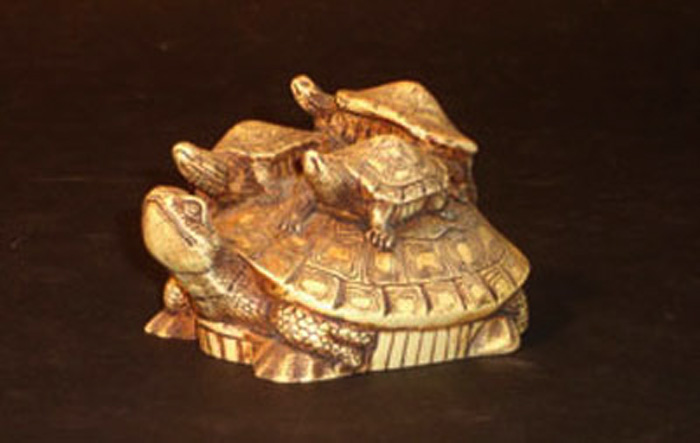 In chinese symbolism, the turtle is one of the most important animals. In old times, its upper shell was compared to the arch of the sky, and its lower shell to the earth's flat surface. It symbolizes immortality, durability and the cardinal direction of north. The pattern of its shell was used to read the future. It is the hero of many legends and tales.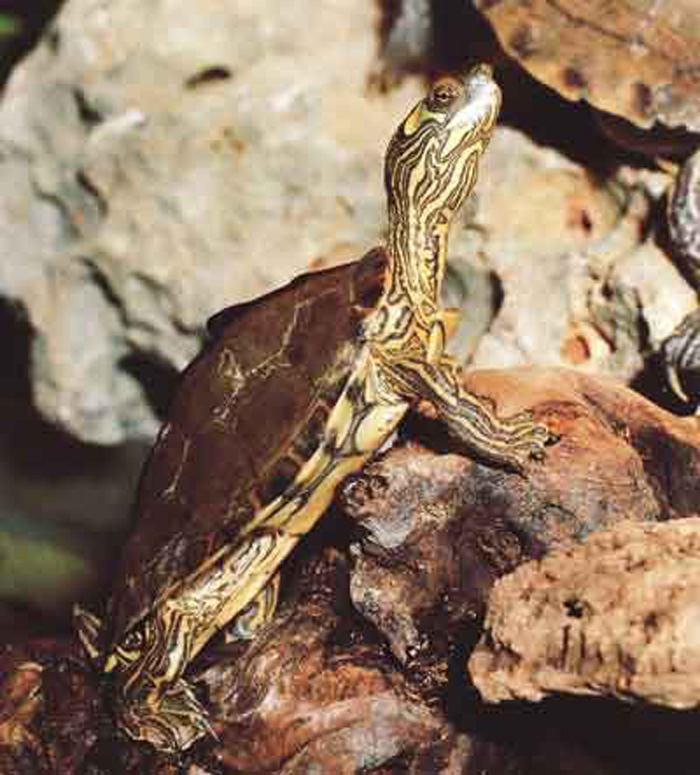 Ignatz A. Basile is one of the most prominent turtle experts in Europe and enjoys worldwide recognition. He has been breeding them successfully for many years, and is the author of a well-known series of books titled "Fascinating Turtles".
Ignatz Basile is also a bonsai enthusiast. This enthusiasm was the reason for him to get in contact to me - he had an idea to link turtles and bonsai together, in the form of a "turtle pot". This was the start of a new chapter in the story of turtle symbolism.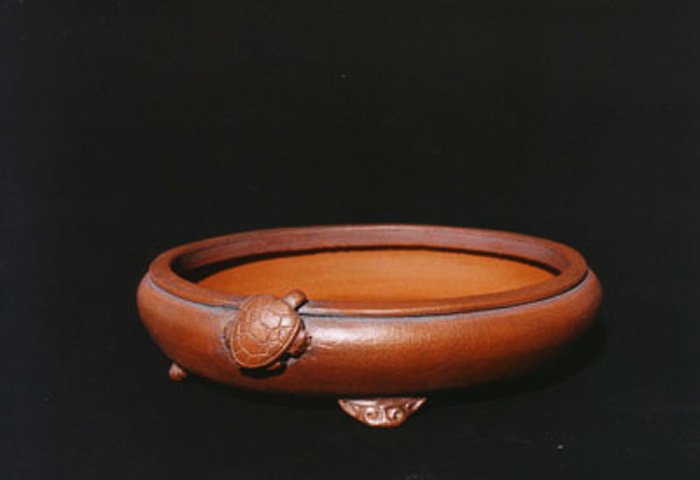 6,5 x 5,5 x 1,5 inch
6,8 x 5,6 x 2 inch
13,5 x 11 x 3 inch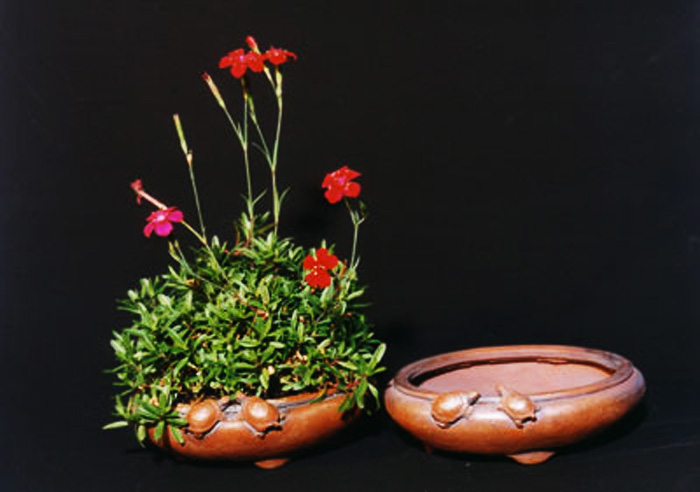 6,5 x 5,5 x 1,5 inch
9,5 x 7 x 1,8 inch
It carries heaven and earth in its body - now it also provides your bonsai with longevity.
Fotos: Ignatz Basile, Turtle Press International Verlag für Reptilien Puplikationen
Homepage:
www.schildkroetenbuecher.de
Turtle pots by Peter Krebs
Hand made, without mould
fired to ca. 1230°C
Many greetings
Peter

peter krebs

Member






_________________
"Eschew obfuscation"

John Quinn

Member





Maybe luck will smile on my garden for saving this guy crossing the busy road. I put him in my car the other day and let him loose in my garden.
He has 3 legs, and looked like he could use the help. Maybe He needs a nice pot?

I very much like the turtle pots. Turtles basking in the sun on a log in the pond is the first real sign of spring where I live.

Carolee

Member





I like turtles, too. They make a wonderful soup! Really, they do.

Kidding aside, I think your turtle pot is a delightful pot. I wish your pots were carried by a North American vendor. But I know that it is difficult for such a small market to bridge the continents that way. Same for our American potters trying to vend in Europe.

Alan Walker

Member





Dear Carolee,
Hello John and NeilD3,
It is beautiful in such a hard time even on small things to be happy.



Hello Alan,
I do not know turtle soup tastes like, I'm a vegetarian.

Second Section:
I think the joy when watching a bonsai pot can be just as big as their possession. The only thing I get from an American potter possess, is a frog by Nick Lenz. (a gift from Jim Doyle when he visited me in Germany)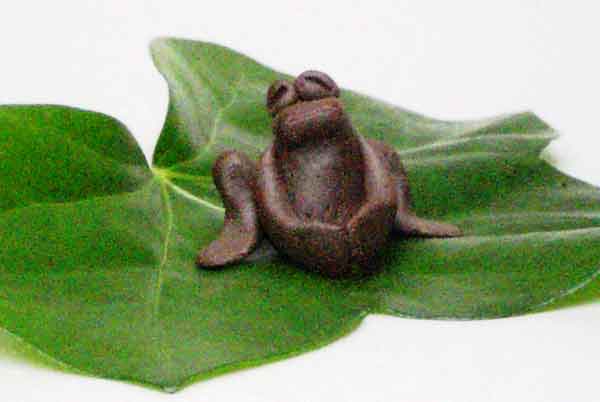 The frog is sitting here on a small pot of mine, with the title "Meditation Frog".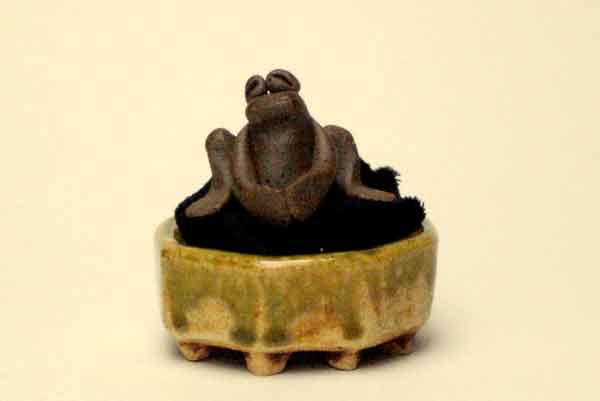 Frog: 1,2 inch Pot: Diameter-2,2 x 0,9 inch
Many greeting
Peter

peter krebs

Member





Peter,
The small things are where we should all look to find happiness.

Thanks for sharing the frog.

Neil

---
Permissions in this forum:
You
cannot
reply to topics in this forum