Just a quick pic...Zumi Crabapple starting to bloom!!!!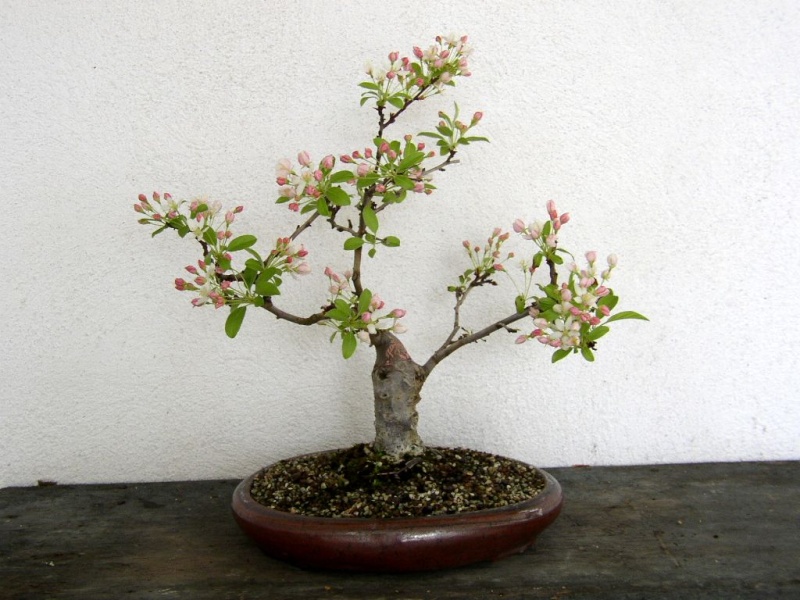 Paul Landis

Member





PAUL Good looking tree!! how long has it been in the makeing?? it will only get better with time...i chopped one down 2 weeks ago waiting for some buds now...good job take care john
That tree has potential!!! Lovely flowers! Great choice in pot; I love the color. What is the color? Is it a brownor burgandy? Does your need a lot of attention in the shallow pot (i.e. watering 2-3 times a day in Summer?
Best, Todd

Todd Ellis

Member





here is mine. still in training for shohin. pic taken today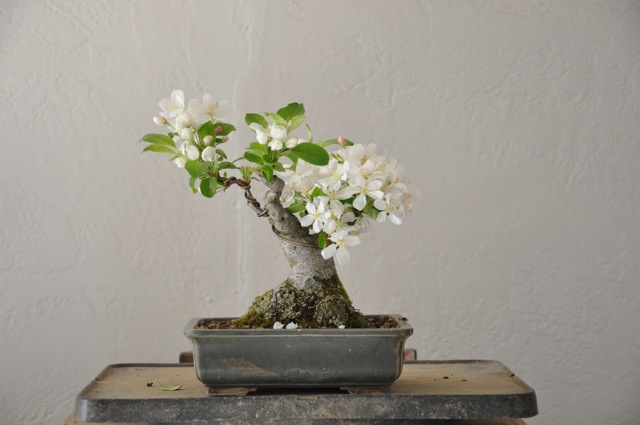 boon

Member





Great tree Boon!!! Love it. My tree will end up probably small chuhin when I get it reduced. I've only had the tree for a year. When I purchased it and repotted it I discovered it was an air layer. As to the pot--I have not had any problems with it drying too fast Todd. The color is a reddish rusty brown in a stretched oval shape. Its pretty rustic actually although glazed. I've shown it to several people and we suspect it may be an early Max Braverman pot(an American Potter) though we cant be sure.

Paul Landis

Member





Hi Paul I have a Zumi, also I purchased mine from evergreen gardenworks as a whip 10 years ago.
This is from last Spring not really spring here YET in Western Mass.
See you at MABS
It has lots of flower spurs this year when it flowers, I'll post it.
FYI these are very easy to propagate via root cuttings.
Doug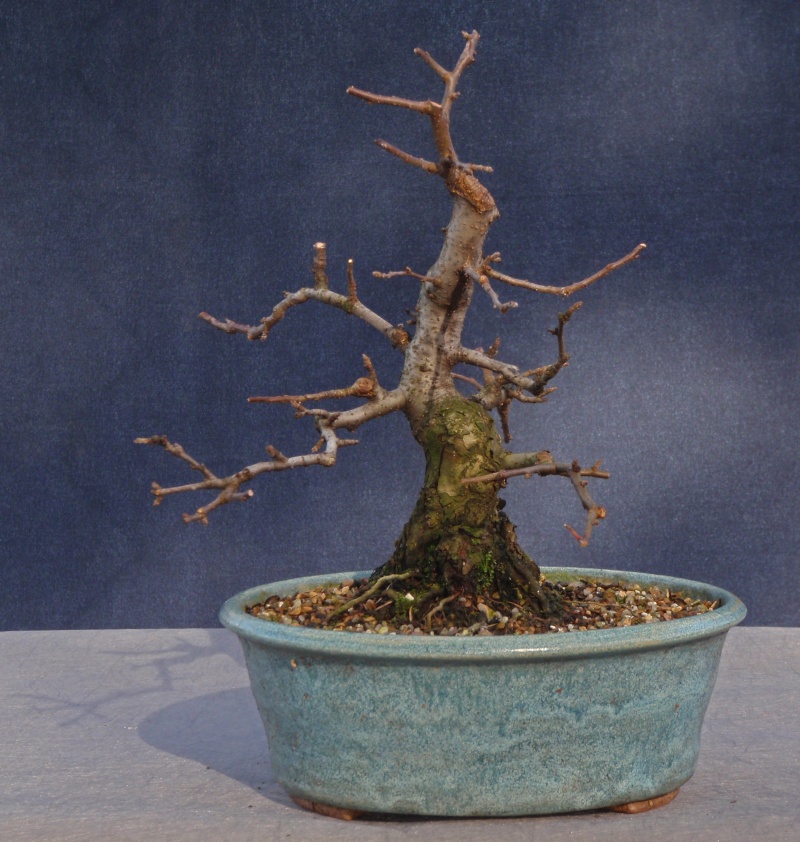 ---
Permissions in this forum:
You
cannot
reply to topics in this forum