I'm having trouble envisioning a suitable pot for this tree. Does anyone have any suggestions?
Thanks very much for your help - Chris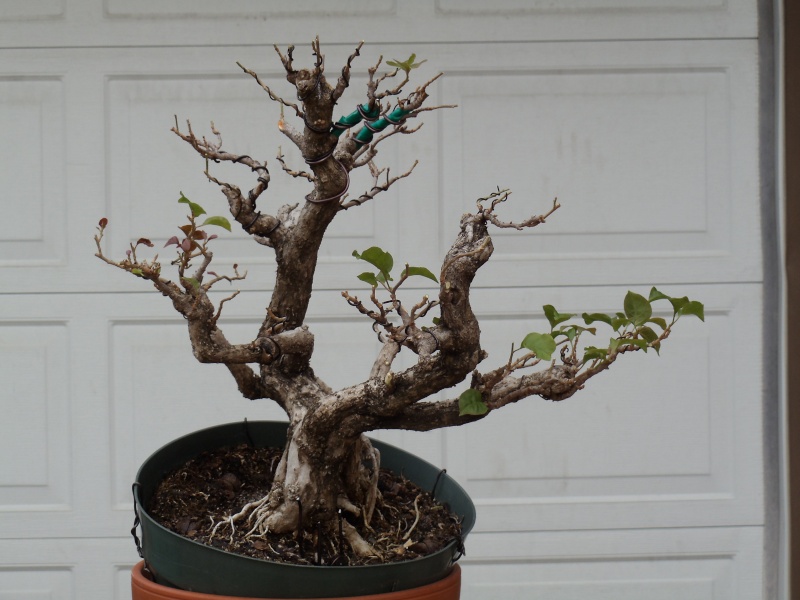 better look at the base: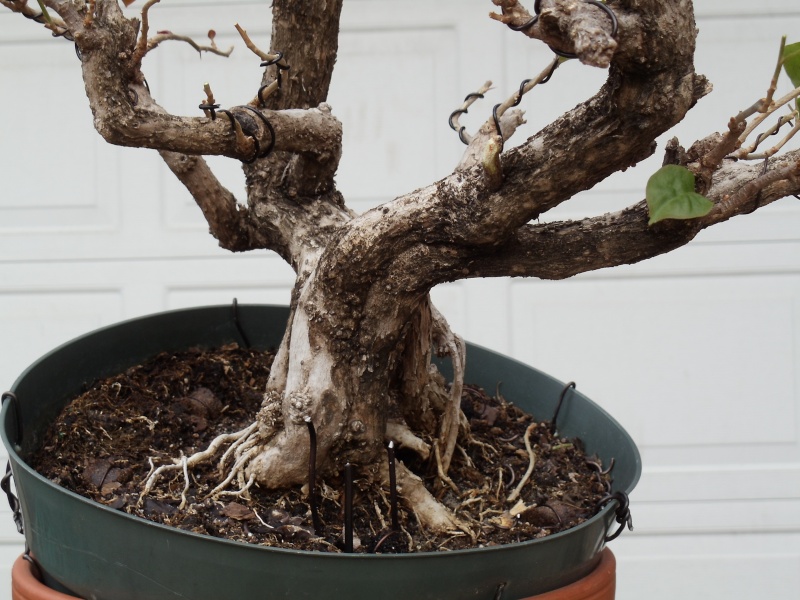 jersanct

Member





Can you give us the dimensions please, Chris. It's bouncing down rain today so I feel a few hours virting coming on.



_________________
"Espouse elucidation"
_____________________________________

my website

fiona

Member





Hello Fiona - once the tree is repotted at its new angle, and when it fills back in again, it will be about 16" tall x 18" wide. The widest part of the nebari is 4 1/2", and the base of the trunk is about 2 1/2". I also should have mentioned in the original message that the flowers are a deep pink color.

jersanct

Member





Hi Chris.
Here an odd one from me.
How about something in this direction for a pot?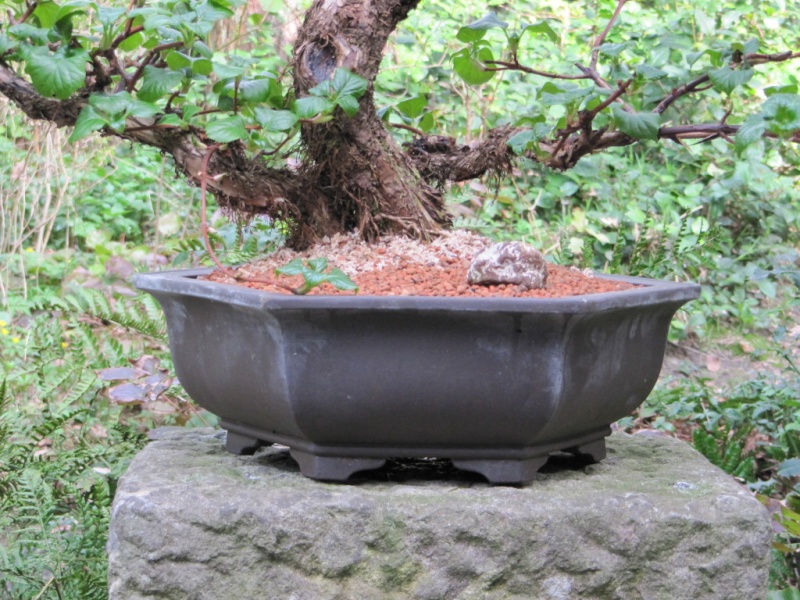 I am curious about Fioana's suggestions.
Regards, Sunip

Hi, forgot to mention what is the odd one in the pot.
30 year old Hydrangea Petiolaris.
Sunip
Thank you, Sunip - I definitely will give that some thought. I too would like to hear Fiona's idea...I guess I'll have to wait until it next rains in Scotland...probably years from now, I imagine...

jersanct

Member





---
Permissions in this forum:
You
cannot
reply to topics in this forum