Page 3 of 3 •
1, 2, 3

WOW ! We have StarWars ? This is not only interesting but exciting as well.



Cheers and Relax.
CJ
http://newzealandteatreebonsai.blogspot.com/

newzealandteatree

Member





All three are very well place Fiona..But i like the first setup more,
Thanks for sharing
Regards,
Alex


ogie

Member





Okay, hopefully the force is with me also, but just in case I have now equipped myself with a light sabre.

I felt the maple was too dominant so replaced it with a juniper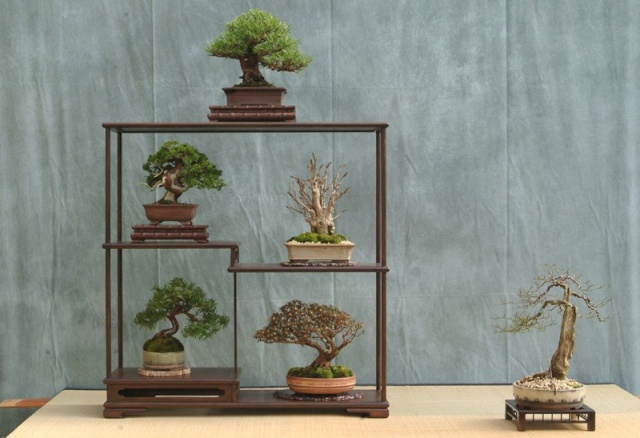 replacing the Ginkgo with a Potentilla.
Direction-wise this juniper is interesting; it used to be definitely right/left until transport damage caused it to lose the long (and therefore leading) branches to the left as you look at it. I now see it as left/right in direction.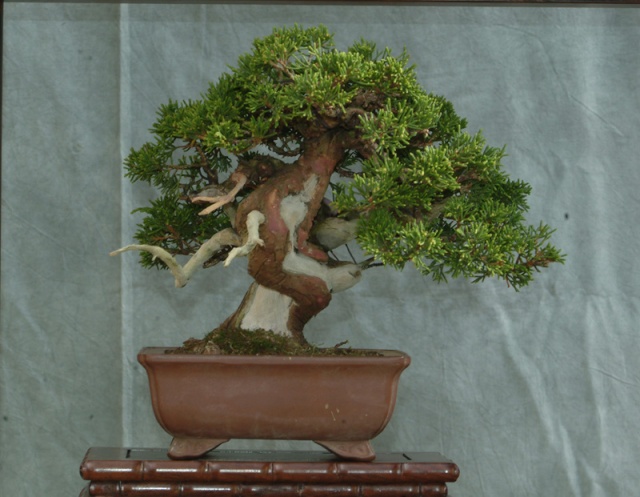 Am going to have a rest now as I don't want to put you into display overload. Don't worry - there's only another 18 to go.
Joking! It's only 12.
Last edited by fiona on Mon Mar 28, 2011 3:15 pm; edited 1 time in total
_________________
"Espouse elucidation"
_____________________________________
my website

fiona

Member





fiona wrote: .... ... Don't worry - there's only another 18 to go.

Joking! It's only 12.
Do I hear a politician just about to announce the next raise in.... let's say energy pricing?

PS:...Please, excuse me but I couldn't resist...I didn't mean to spoil the significance of the thread
Last edited by my nellie on Mon Mar 28, 2011 3:26 pm; edited 1 time in total (Reason for editing : adding ps)

my nellie

Member





For me the middle and right tree on the bottom are rejecting each other to much.
Really nice playing, but as Morten and Kaimraj already mentioned, guidelines are fine but in the end it is about the story
of harmony or els you want to tell.
Doing so much can be learned.
regards, Sunip

FIONA! That´s it. I think you are doing exactly right, trying different positions and alternatives to see what works and what doesn't. All trees are positioned well relating to the earlier told directions i.e., and it is a matter of own judgement and preferences how it will end up. But all the basics are forefilled. It is so great to see the eager with which you go forward trying out in practise, what is easy to say but not always easy to do.
Interesting also to see what happens when trees changes place, giving another expression in a new position. All three displays are well positioned.
Next step, besides trying this at home (and it is perfectly safe to do alone too) is gathering a small group and arrange displays. Everyone of us have personal preferences, but we can learn a lot testing it upon a small trusted audience, who not shoot down any effort at first sight. Encouraging each other is very important, not just critics (regardless how well meant they can be).
Sunip, I am sure Fiona went out and took some bonsai in to test the knowledge, and did not seek a specific expression. That what's to be looked at.
Thanks Fiona for taking the time to share your efforts. It looks good.
Regards
Morten

Page 3 of 3 •
1, 2, 3

---
Permissions in this forum:
You
cannot
reply to topics in this forum