After negotiating for a place to grow some trees, I finally got some space and started what will be my first field grown bonsai. It's still a little cold but I wanted to plant it early and let the tree develop over the next year or more before I start to reduce it.
I went out saturday morning and toured some of the local nursery for some good japanese maple prospects and came across a few great examples. I ended up selecting this tree as it had the most potential with a great nebari already, and the first branch up the trunk is in great position to take over as a new leader when I reduce the tree later.
I'll allow the tree to grow out for a few years, and I'll air layer the upper sections before reduction.
Picture 1: The potted tree awaiting it's new home. Packet of seed for scale.
Picture 2: The lower trunk area showing the nebari and first branch. This area will serve as the basis for the final bonsai in a few years.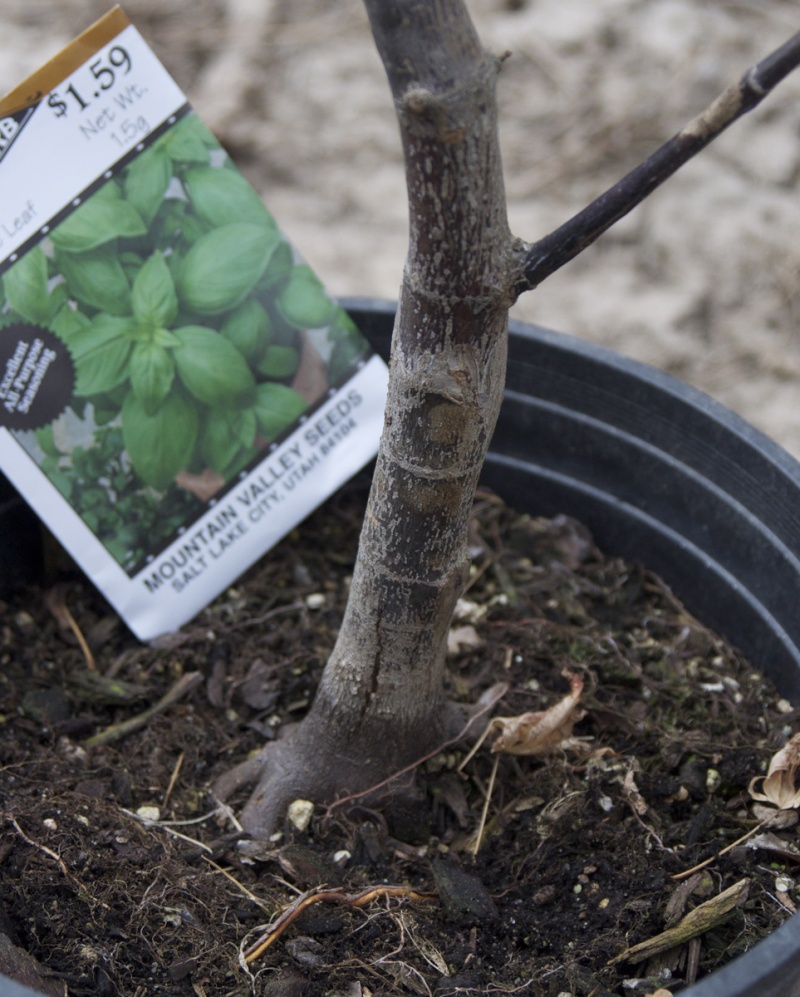 Picture 3: Another angle of the nebari - this one screams bonsai!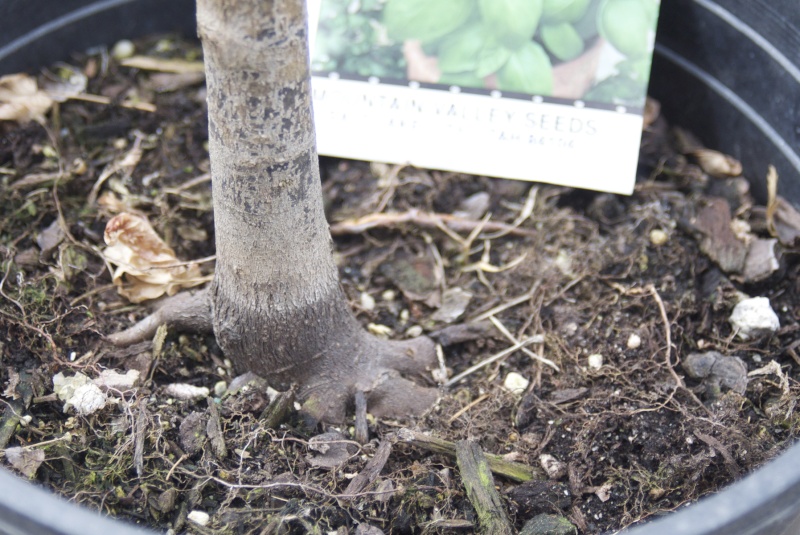 Picture 4: Planted in the ground, ready to grow.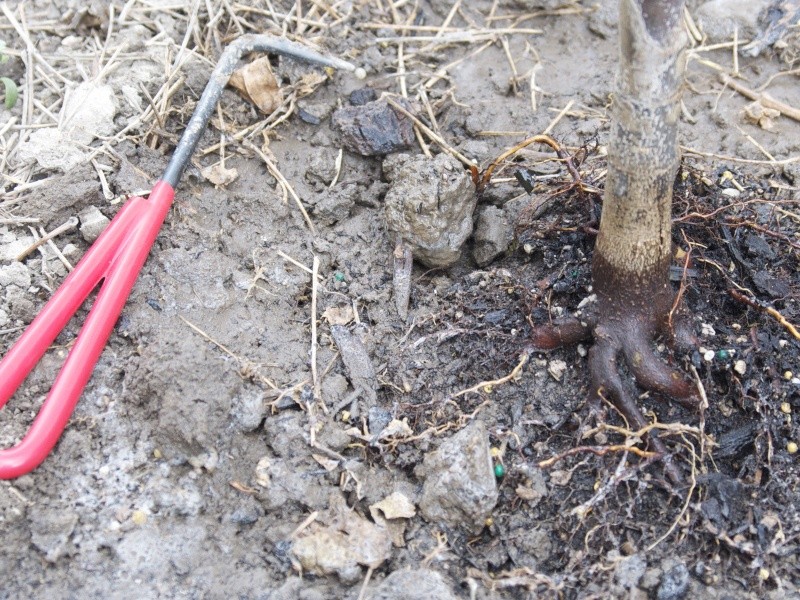 Picture 5: Another angle after planting
Picture 6: The eventual goal. The trunk will be reduced to the red line, and the future growth is shown in green. (just a guess)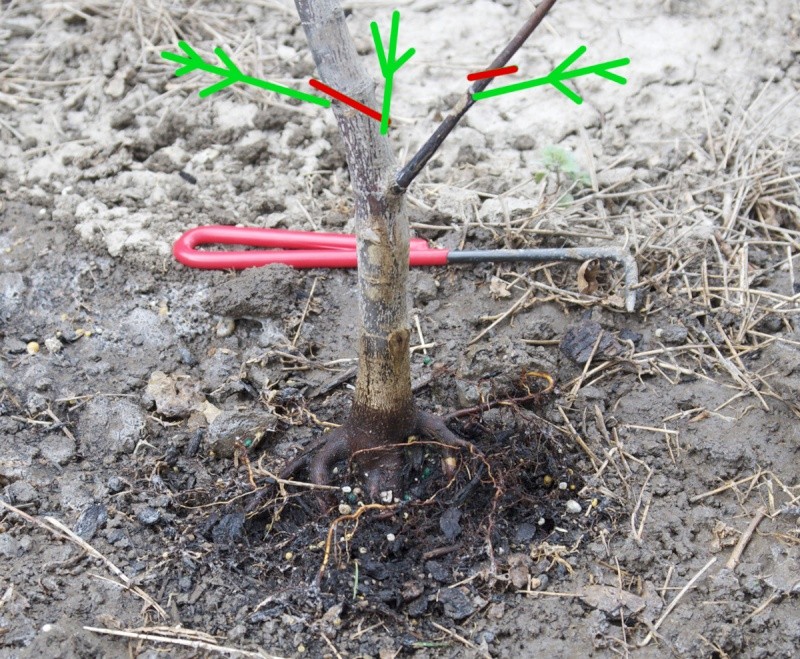 Hello there. This tree looks diseased to me. It has a crack in the bark at the base and looks like phytophthora. You may find black marks on the trunk and branches, and areas of dieback.
Sorry for the disappointment. I saw the crack too. Have you checked as to whether Japanese maples actually grow well in your area? Take the tree back, get a refund, and try a different nursery. It might be better if you wait and purchase a tree after they just start leafing out.
Maples are susceptible to something called southwest crack if they receive sun on the trunk in the winter. A crack in a young tree could introduce germs. The crack could also be caused by rot under the bark. Either way, you don't want it.
Iris

bonsaisr

Member





An update: I had my sister-in-law look at the tree (she has a degree in horticulture) and we took it back to the nursery. They had a few other bloodgood and fireglow varieties, and we found a nice looking fireglow variety that should work even better.


---
Permissions in this forum:
You
cannot
reply to topics in this forum